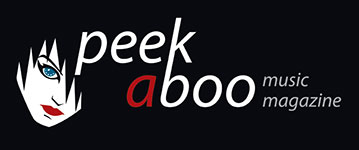 like this movie review
---
AHARON KESHALES & NAVOT PAUSHADO
Big Bad Wolves
Movie
Horror
[84/100]

TDM
18/09/2014, Didier BECU
---
Even if you're keen on world cinema (and who isn't?), you have to admit that Israelian filmmakers are caught in the political conflict they're daily confronted with. Just like in any other country, some directors want to do something different, genre cinema for instance! And with that you easily land by the duo Aharon Keshales and Navot Papusha: two directors who two years ago conquered the hearts of horror fans with the splendid Rabies.
With their second collaboration things even got wilder! Big Bad Wolves received lots of awards and nominations (even the Golden Camera in Cannes!), but the biggest triumph came when Quentin Tarantino declared that for him this title was the film of the year! Maybe it's a bit too early to make such a statement, but you can bet your money on it that Big Bad Wolves will land in our Top 10, if it's not the Top 5!
The film has a very realistic feel, and that's no wonder if you know that they are big admirers from the Dardenne-brothers. Aharon Keshales and Navot Papushado are looking for the answer how far someone can go to find back his kidnapped child. In the case of father Gidi (Tzahi Grad) that's really far. The devastated dad knows that his child is brutally murder, but is in need of a confession and also wants to know at least where the head of his daughter is buried. The big problem however is that nobody knows who the killer is. The police suspect the shy teacher Dror (Rotem Keinan). A team of cops that is lead by Micki (Lior Ashkenazi) molest Dror hoping that he start to talk, but he doesn't give away one clue. The whole event is filmed by a passenger who immediately post it on the social media. The father has also seen the images. He rents a house in a desolated place, including with a torture cellar. Gidi kidnaps the suspect and hopes he confesses by torture…
The script is perhaps not that original (it's torture porn), but the two directors really know how to create tension! The torture techniques are grotesque and filmed in detailed, but always with style and a healthy dose of humour, even if we never would want to cross these creatures at night! Another big advantage is that the characters are incredibly real (father Gidi could be your neighbour!) and that gives the movie an extra creepy atmosphere.
So yes, at second sight it seems like Tarantino is right. Don't doubt it, get this into your collection, start watching, shiver and who knows you once might laugh! This absolute tip is both out on DVD and
Blu-ray on TDM Entertainment.
Didier BECU
18/09/2014
---
Je mag nog zo tuk zijn op wereldcinema, toch kun je niet ontkennen dat de Israëlische filmkunst in het politieke conflict zit geklemd. De cineasten aldaar hebben soms, net zoals in andere landen, soms ook zin om iets geheel anders te doen: genrecinema bijv. En zo kom je bijna automatisch bij het duo Aharon Keshales en Navot Papusha uit dat twee jaar geleden al vriend en vijand verraste met Rabies.
Met hun tweede werk ging het zo waar nog beter! Big Bad Wolves werd onder prijzen en nominaties (zelfs de Gouden Camera in Cannes!) bedolven en dan was er natuurlijk de uitspraak van Quentin Tarantino waardoor het hek helemaal van de dam was. De sterregisseur wond er helemaal geen doekjes om: Big Bad Wolves is de film van het jaar! Zelf vinden we het jaar nog wat te vroeg om zo'n stelling in te nemen, wel staat vast dat deze realistische martelporno in onze top 10 (misschien zelf top 5) zal prijken, want deze horrorprent is bloedstollend geniaal.
De film heeft een zeer hoog realiteitsgehalte (wat wil je, het duo is fan van de broertjes Dardenne) en creëert een antwoord op de vraag hoe ver iemand zou kunnen gaan om zijn ontvoerde dochter terug te vinden. Voor vader Gidi (Tzahi Grad) staan daar geen grenzen op. De reddeloze ouder weet dat zijn kind op brutale wijze is afgeslacht, maar wil uit de mond van de moordenaar een bekentenis horen en ook de plaats waar haar afgehakt hoofd zich bevindt. Het probleem is wel dat niemand echt weet wie de dader is. De politie vermoedt dat het de schuchtere schoolleraar Dror (Rotem Keinan) is. Om hem aan het praten te krijgen hebben flikken onder leiding van Micki (Lior Ashkenazi) hem een flinke pak rammel gegeven. Zonder het te weten heeft een omstaander dit brutaal geweld gefilmd en op de sociale media geplaatst. Ook de vader heeft de beelden gezien en huurt een afgelegen woning (met inclusief een martelkamer) om de verdachte te ontvoeren en te doen bekennen.
Het scenario is misschien wel wat afgezaagd, maar de twee cineasten weten als geen ander hoe ze de spanning erin moeten houden. De marteltechnieken zijn ronduit gruwelijk (en tot in de kleinste details zichtbaar!) maar de makers vervallen nooit in flauwe Saw-toestanden. Ze maken hun personages zo levensecht (vader Gidi zou je vriendelijke buur kunnen zijn!) dat de film een bijzondere akelige sfeer krijgt. Door allerlei geluiden en onverwachte gebeurtenissen bouwen Aharon Keshales en Navot Papusha een ondraaglijke spanning op die niemand koud kan laten.
Bij nader inzien zou Tarantino dus wel eens groot gelijk kunnen hebben. Binnenhalen, bekijken, huiveren en zelfs eens lachen! Deze gouden tip is nu op dvd en Blu-ray uit via TDM Entertainment.
Didier BECU
18/09/2014
---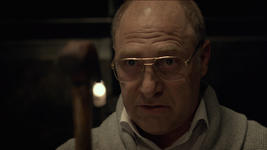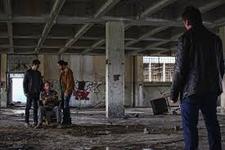 ---