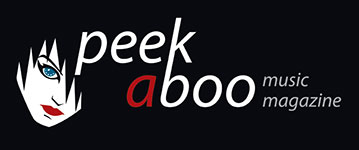 like this documentary review
---
AI WEIWEI
Never Sorry
Movie
•
Documentary
[77/100]

27/12/2012, Didier BECU
---
Ai Weiwei is one of the most famous artists from China. In 2010 he was exposing his art by filling the ground floor of the British Tate Modern with sunflower seeds. At first sight his art might seem as chaotic, but as soon as you know something about the Chinese way of living you'll understand.
Outside China he's an artist, but in his home country he's considered as a dissident, an enemy of the Communist Party. Especially with revealing the names of the 512 children who died at an earthquake, he became one of China's most wanted men. Along with Liu Xiaobo he investigated if the Chinese government had any fault in this disaster. Liu ended up in jail for 11 (!) years and this for writing 6 (!) articles on the net. Ai wasn't arrested, he "just got hit" by some policemen.
In earlier times Ai was bound to write "illegal" books, but thanks to social media like Twitter the artist can correspond with the whole world about the injustice. It still involves lots of danger as he "disappeared" on 3th April 2011. Officially it was because they wanted to investigate his bookkeeping. After 81 days he was freed but the price for this freedom was high: it was forbidden to make interviews, no more social media and he had to stay in Beijing.
Maybe the authorities have succeed in keeping this dissident silent, but still he never felt sorry. Alison Klayman made an intriguing documentary about this man. Never Sorry got hailed at the filmfestivals from both Sundance and Berlin. And who knows Alison can claim an Oscar in 2013 as the documentary is nominated for an Academy Award!
Censorship still exists in 2012. This documentary will, just like Total Film wrote, let your blood boil.
Didier BECU
27/12/2012
---
Ai Weiwei is zonder twijfel de bekendste kunstenaar uit China. In 2010 nog stelde hij het Britse Tate Modern op stelten door de benedenverdieping van dit kunstencomplex met zo'n honderd miljoen zonnebloempitten te overgieten. Zijn kunst lijkt op het eerste gezicht wel op nietszeggende chaos, maar wie zich verdiept in het Chinese leven begrijpt meteen wat deze artiest wil zeggen. Buiten China is de man een gevierde kunstenaar, maar voor de Chinese autoriteiten is hij een gevaarlijke dissident die de politiek van de communistische partij op de korrel neemt. Daardoor is Ai Weiwei één van de grootste vijanden van het Chinese regime.
Alles kwam in een stroomversnelling terecht toen Ai het aandurfde om op zijn blog de namen van de 512 kinderslachtoffers van de aardbeving te publiceren. Dat was regelrecht tegen de wet en samen met Liu Xiaobo onderzocht de kunstenaar of de Chinese overheid schuld had aan de vele doden. Door het schrijven van zes (!) artikeltjes op het net kreeg Liu elf (!) jaar gevangenisstraf opgelegd. Ai "kwam er vanaf" met enkele rake klappen op zijn hoofd, maar doch hield hij zijn mond niet.
Moest hij vroeger zijn toevlucht zoeken tot het schrijven van "illegale boeken" die zeer gemakkelijk in beslag konden worden genomen, dan beschikt de kunstenaar nu over de sociale media en kan hij de hele wereld inlichten over de schandalige praktijken. Niet dat dit zonder gevaar is, want Ai "verdween" op 3 april 2011. De man werd 81 op een geheime locatie opgesloten, zogezegd om een onderzoek te voeren naar diens boekhouding. Ai Weiwei werd nadien vrijgelaten, maar zijn vrijheid is enkel op papier. Er werd hem een verbod opgelegd om interviews af te leggen, hij mocht zich niet meer inlaten met sociale media en ook mag hij Beijing niet meer verlaten.
Misschien is de autoriteit er eindelijk in geslaagd om één van de grootste dissidenten het zwijgen op te leggen, doch heeft de man nergens spijt van. Alison Klayman maakte op intrigerende wijze een aangrijpende documentaire van Ai Weiwei. Never Sorry werd reeds gelauwerd op de Filmfestivals van Sundance en Berlijn. Onlangs werd aangekondigd dat het werkje van Klayman mag meedingen voor de titel van beste documentaire op de komende Academy Awards.
Never Sorry is een documentaire die, zoals Total Film schreef, je bloed doet kijken. Censuur bestaat nog in 2012 en wie in China woont kan zelfs een paar maanden brommen voor het maken van een kunstwerk.
Never Sorry is in de Benelux uitgebracht op Living Colour.
Didier BECU
27/12/2012
---