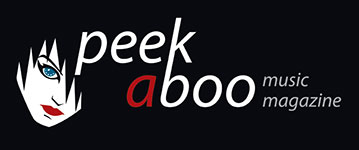 like this concert review
---
AKALOTZ, PLASTIC NOISE EXPERIENCE & PORTION CONTROL
live in Concert At KAVKA, 02/05/2014, Antwerp, Belgium
Concert
Cold EBM
•
Dark Electro
•
EBM
•
Neue Deutsche Welle
[90/100]

03/05/2014, Filip VAN MUYLEM
---
Akalotz is a pretty new project, however they are both active in the scene for years. For the moment they only have a demo, but in July we get the real stuff and honestly: after what I saw and what the crowd saw: none of us can't wait to hear more of them and see them back on stage! Their EBM really rocked! We got the best of Front242 combined with the best of (and also lyrically) Funker Vogt! It was a great set! Fuelled EBM, raging beats and a singer having fun while working out a great set! I really adored this energetic duo! The drummer even lost a stick at some point as he was giving all his energy! It looked a bit funny, but it just proved the energetic part of the gig! These are the tracks I still remember 24hours afterwards are 'Headcrash', 'Where you are from', 'Lust of Power', 'Rise and Fall', Play and Command' and the very last track 'Shout out'! Can't wait to get more!
After that it was Plastic Noise Experience time! The show was pretty fast on fire! 'Communication Breakdown' was a first highlight, quickly followed by 'Dream destructor', 'Control', 'Gold' (in a newer version), 'Mercy', 'Memory Flow', 'Push and Punish' as last track of the regular set. It all went so fast, the electronics where on fire, just as the crowd, it was getting really hot! It was pretty clear that PNE was in fact the true headliner and it will be confirmed later, you'll read it for yourself... Claus and his friends gave us two encores 'Electronic Bodies' and an absolute dream end with 'Kill the 6'! The crowd wanted more, but PNE wasn't the headliner...
After such an absolute jewel of a set it was pretty hard for Portion Control to overplay the energy and power that just got released. I noticed that John wasn't feeling 100% and that might be an excuse. The fans loved it, but I felt the difference, fans reacted well to well-known tracks and gave the energy they had still in them... I saw the same stage play as with Front242, but here's only one singer. The vocals are also at a less perfect level, but that must be the result of aging and being older than Front242. 'Dead Star' & 'Rogue Pressure' were the highlights of the set. The hardcore fans got sucked into the game, others already left and somehow the fire got killed. 15 Minutes before they had to end their show and almost on demand of John the show ended, the crowd didn't know what happened and suddenly: that was it: game over!
The end was really strange. I felt clearly that it would have been better with PNE as headliner, but it was how it was. I have seen 2 great bands and want to say something about the third band, but I think we will know soon what really happened and why they decided to stop sooner...
Click on the hyperlink for interviews and reviews:
Filip VAN MUYLEM
03/05/2014
---
---