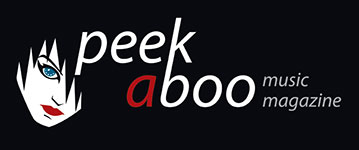 like this movie review
---
AKIVA GOLDSMAN
Winter's Tale
Movie
Romantic
[32/100]

Warner Home Video
06/08/2014, Didier BECU
---
The battle between good and evil probably always will be an inspiration for many directors but what Akiva Goldsman is doing in Winter's Tale is beyond all limits. Who you say? Well, this New Yorker is mainly known as producer and scriptwriter for blockbusters. If we mention names like I Am Legend, The Da Vinci Code or A Beautiful Mind then you can imagine what a big influence this man has in tinseltown. After having read the 1000 pages long book from Mark Helprin, he knew that he would film this bestseller himself. Goldsman found a cast that most other directors would make dizzy, but how glamorous those names look on the poster, the result itself is rather disappointing. That's also what the audience thought as this (too) romantic movie was worldwide ignored.


The story is set in two different times and deals about the same person: Peter Lake (Colin Farrell). Peter lands as a foundling in a boat (just like Moses) in New York. He grows up as a charming thug who accidentally falls in love with the very rich Beverly Penn (Jessica Brown Findlay, indeed from Downtown Abbey). It doesn't result in a dream romance as the young woman suffers from tuberculose and has only some months left. How exactly is never explained by Avika Goldsman, but Peter is a sort of angel who is obliged to perform a miracle. The plan from devil's servant Pearly Soames (Russell Crowe) works and poor Beverly dies. Hundred years later (2014 to be precisely) Peter returns to earth. This time he's supposed to save the young sick kid from Virginia (Jennifer Connelly who shows up everywhere these days).


Indeed, a sort of cheap Christmas story that stimulates yawning. Such a thing can work, but not if it's in the hands from Avika Goldsman. The script is too mellow, there are too many absurdities around, the special effects too stupid (a flying white horse that looks like the one from TriStar!) and very weak performances. Crowe seems to enjoy himself, Connelly is born for the silver screen, but Colin Farrell once again proves that he's the worst A-actor from his time. Who knows that one day his place will be taken by Will Smith who plays as Lucifer (you read that right!) one of the most ridiculous roles ever! Romantic souls perhaps might fall for this nonsense, but real men (and of course real women too!) better put another disc in the player.


Winter's Tale is released by Warner Home Video on DVD and Blu-ray. On both releases you can find the short featurette Winter's Tale: A Timeless Love in where the director explains why he wanted to direct this one. On the Blu-ray you also can find some deleted scenes and another short bonus Characters of Good and Evil: a title that speaks for itself!.
Didier BECU
06/08/2014
---
De strijd tussen goed en kwaad zal wellicht een eeuwige inspiratiebron blijven voor heel wat filmmakers, desalniettemin maakt Akiva Goldsman het in Winter's Tale wel zeer bont. Wie zeg je? Wel, deze New Yorker is vooral producer en scenarioschrijver van heel wat blockbusters. Als je weet dat het over films gaat als I Am Legend, The Da Vinci Code of A Beautiful Mind dan heb je onmiddellijk ook door dat deze man heel wat invloed in Hollywood heeft. Nadat hij het lijvige boek van Mark Helprin uit 1983 had gelezen, wist hij evenwel dat hij de verfilming van deze bestseller zelf zou uitvoeren. Goldsman kon wel op een cast rekenen die het budget vliegensvlug de hoogte injoeg, toch is het resultaat ervan allesbehalve overtuigend. Dat vertaalde zich ook in de box office-cijfers, want deze (te) romantische sprookjesfilm kon weinig of geen mensen naar de bioscoop lokken.


Het verhaal speelt zich in twee tijden af en gaat steeds om hetzelfde personage: Peter Lake (Colin Farrell). In 1886 belandt deze kerel als vondeling (alleen in een bootje zoals Mozes) in New York. Hij groeit op als kruimeldief, maar raakt door de speling van het lot verliefd op de jonge rijke Beverly Penn (Jessica Brown Findlay, inderdaad van Downtown Abbey). Een droomromance wordt het jammer genoeg niet, de vrouw lijdt namelijk aan tuberculose en heeft slechts een paar maanden te leven. Hoe het precies komt vertelt Avika Goldsman niet, maar Peter is een soort van engel wiens opdracht erin bestaat om een mirakel te verrichten. Dat lukt hem niet bij zijn geliefde, want het duivelsknechtje Pearly Soames (Russell Crowe) zorgt voor het nodige roet in het eten. Zo'n dikke honderd jaar later (2014 om precies te zijn) keert Peter terug naar aarde om zich te bekommeren over het zieke dochtertje van Virginia (de alom aanwezige Jennifer Connelly).


Inderdaad, een goedkoop kerstverhaal dat stimulerend voor de geeuwspieren werkt. Soms kan zoiets lukken, maar niet in de handen van Avika Goldsman. Het scenario is te melig, de ongerijmdheden net iets te talrijk, de special effects te dwaas (een vliegend wit paard dat als twee druppels water op het beest van de TriStar lijkt) en zeer zwakke vertolkingen. Crowe blijkt zich enigszins te amuseren, Connelly is voor het scherm geboren, maar Colin Farrell toont nog maar eens dat hij wellicht de slechtste A-acteur van dit moment is. Misschien kan Will Smith hem alsnog van de troon stoten, want zijn rol als Lucifer (ja dus!) is op zijn zachtst uitgedrukt tamelijk potsierlijk. Romantische zieltjes zullen misschien wel smelten voor dit fabeltje, mannen (of zo je wil vrouwen) met baarden gooien best een ander schijfje in de lader.


Winter's Tale is uitgebracht door Warner Home Video en dit zowel op dvd als Blu-ray. Op zowel de dvd als Blu-ray vind je de korte featurette Winter's Tale: A Timeless Love terug waarin de regisseur uitlegt waarom hij absoluut dit boek wilde verfilmen. Wie het blauwe schijfje in huis haalt zal zich kunnen laven aan wat verwijderde scènes en Characters of Good and Evil: een titel die voor zich spreekt.
Didier BECU
06/08/2014
---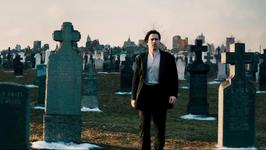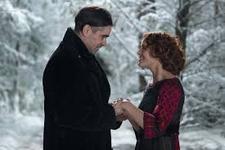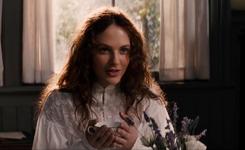 ---