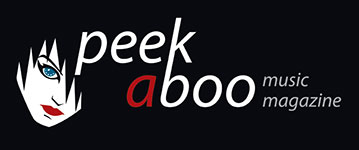 like this movie classics review
---
ALAN PARKER
Mississippi Burning
Movie
•
Movie classics
Drama
[84/100]

Second Sight
31/08/2015, Didier BECU
---
Alan Parker (well, actually, we should say Sir Alan Parker) heads this year the jury of the Ghent Film Festival. An ideal opportunity to look back at the brilliant career of the Brit whose works belong to the best 80s cinema has to offer. The Wall, Midnight Express, The Commitments or Birdy: they are all beautiful examples of Parker's genius directing art. His works contain the grandeur of Hollywood, but they eat your soul. A film that certainly does that is Mississippi Burning from 1988 which is now for the first time available on Blu-ray on the British Second Sight Films label.
It's hard to believe that this true story took place in the US only fifty years ago. The film immediately begins with a shocking image that every sensible human would make puke: a drinking fountain that is separated for whites and blacks. And yes, that happened inAmerica in 1964! It is also in that year that two FBI agents Rupert Anderson (Gene Hackman) and Alan Ward (Willem Dafoe) were sent to Mississippi to search for three young people who were killed by the Ku Klux Klan. Immediately upon their arrival the two detectives marks that the locals do not want to help with the investigation and that the chances are big that the local police is involved in the crime. Even though there are big differences between the two agents, they both want to investigate the case to its final point.
The strong script is based on real facts, even if screenwriter Chris Gerolmo didn't want to use the real names of the victims. Parker made it quite controversial by adding interviews with locals who think that the attention that those murders get is far too exaggerated as it gives their beloved Mississippi a bad name. The film not only benefits from Parker's genius directing art. There is also the sublime score by Trevor Jones, and of course the sublime performances of both the lead and supporting roles. Frances McDormand is excellent as the wife of a police officer who has to face it all and is beaten up mercilessly when her husband thinks she's revealing too much information. Brad Dourif is brilliant too: an actor who Parker noticed in One Flew Over The Cukoo's Nest. As it often goes with films like these, Mississppi Burning was nominated for many Oscars, although he eventually just got one (for best cinematography).
Mississippi Burning is one of the strongest films made of the 80s that is marked by great performances by veteran Gene Hackman and Willem Dafoe who was at that time at the peak of his career. Really, a film to rediscover!
Included are interviews with Willem Dafoe, Alan Parker and Chris Gerolmo. Do not hesitate, put this in your collection!
Didier BECU
31/08/2015
---
Dit jaar is Alan Parker (nou ja, eigenlijk moeten we Sir Alan Parker zeggen) de voorzitter van de jury van het Filmfestival van Gent. Een ideale gelegenheid om eens terug te blikken op de briljante carrière van de Brit wiens werken tot het beste van de jaren 80-cinema behoren. The Wall, Midnight Express, The Commitmens of Birdy: het zijn stuk voor stuk prachtige voorbeelden van Parkers geniale regiekunst. Het zijn werken die wel de grandeur van Hollywood uitstralen, maar ook aan je ziel blijven knagen. Een film die dat zeker doet is Mississippi Burning uit 1988 die vanaf nu voor het eerst op Blu-ray verkrijgbaar is, en dat op het Britse Second Sight Films-label.
Het is bijna niet te geloven dat dit waargebeurde verhaal in de VS amper vijftig jaar geleden plaatsvond. De film begint meteen met een bikkelhard beeld waar je als zinnig mens niet omheen kunt: een apart drinkfonteintje voor blanken en zwarten. Jawel, dat was Amerika in 1964! Het is ook in dat jaar dat twee FBI-agenten Rupert Anderson (Gene Hackman) en Alan Ward (Willem Dafoe) naar Mississippi werden gestuurd om op zoek te gaan naar drie jongeren die door de Ku Klux Klan werden omgebracht. Meteen bij hun aankomst merken de twee rechercheurs dat de lokale bevolking niet wil meehelpen aan het onderzoek en dat de kans groot is dat de lokale politiemensen tot het groepje daders behoren. Ook al verschillen de twee agenten van aanpak, willen zij beiden de zaak tot op de bodem uitspitten.
Het ijzersterke verhaal is gebaseerd op echte feiten, ook al wilde scenarioschrijver Chris Gerolmo niet de echte namen van de slachtoffers gebruiken. Parker schuwt de controverse niet, zo last hij bijv. interviews in met inwoners die denken dat de aandacht die moorden krijgen overdreven vinden en hierdoor Mississippi in een slecht daglicht stellen. De film profiteert niet alleen van Parkers genie. Er is ook de sublieme score van Trevor Jones die door merg en been gaat, en natuurlijk zijn er ook de sublieme vertolkingen, zowel wat de hoofdrollen als de bijrollen betreft. Frances McDormand schittert als echtgenote van een politieagent die alles lijdzaam moet toezien en door hem genadeloos in elkaar wordt geslagen als zij de FBI-agenten net iets te veel informatie verschaft. Brad Dourif is tevens briljant, een acteur die Parker opmerkte in One Flew Over The Cukoo's Nest. Zoals dat vaak gaat met films over dit soort onderwerpen werd Mississppi Burning (terecht) genomineerd voor heel wat Oscars, ofschoon hij uiteindelijk maar eentje kreeg (die van beste cinematografie).
Mississippi Burning is één van de sterkste films die in de jaren 80 is gemaakt met uitstekende vertolkingen van veteraan Gene Hackman en Willem Dafoe die op dat moment aan de piek van zijn carrière stond. Een film om te herontdekken!
Op de Blu-ray vind je interviews met Willem Dafoe, Alan Parker en Chris Gerolmo. Niet twijfelen, gewoon in je collectie steken!
Didier BECU
31/08/2015
---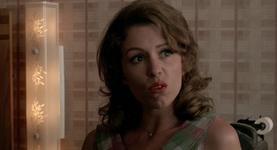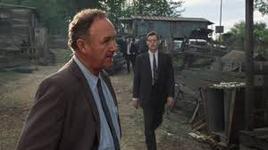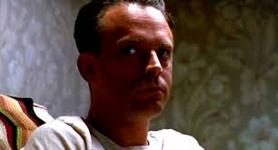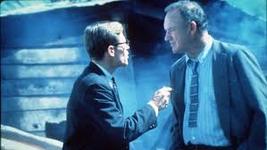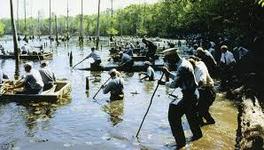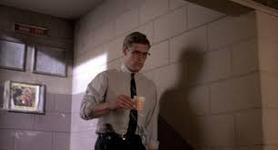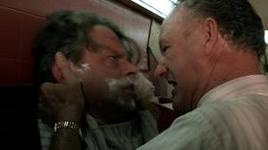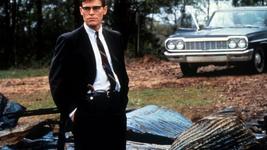 ---