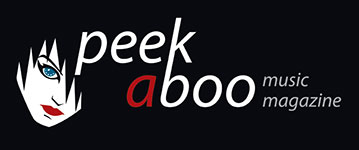 like this movie review
---
ALAN WHITE
Reclaim
Movie
Action
•
Drama
[63/100]

Dutch FilmWorks
02/06/2015, Didier BECU
---
You will find charlatans anywhere, and people who want to adopt a child, are frequently the victims of unscrupulous characters who only know the color of money. It happens to the couple Steven (Ryan Phillippe) and Shannon (Rachelle Lefevre). They travelvto Haiti to adopt a child. Once they arrived there, it appears that they soon will be the proud parents of Nina (Briana Roy). The only thing that still needs to be worked on is her passport. The owner of the adoption centre, Mrs. Reigert (Jacki Weaver), proposes them to stay for another week in Puerto Rico, even in a beautiful luxurious hotel. By this, the young girl could get to know her new parents better. Once the drunkard Benjamin (John Cusack) comes in sight, we realize that Reclaim won't be a romantic picture. Barely a few days later the girl disappears from the hotel. Even Police Commissioner (Luis Guzmán) doesn't know where to look. Even more, when suddenly the adoption agency disappears from the map, it looks as if the couple has been fooled. They are shattered, but convinced that they want their child back.
Director Alan White got lots of criticism, and it will be hard to find a decent review of this action-drama. That is unjustified. You notice that you're watching a film that is doomed to end up directly on the DVD-market, nevertheless the performances are quite satisfactory and that makes Reclaim better than the average B-movie. Ryan Philippe is a decent actor, Rachelle Lefevre, who we know from Twilight and the science fiction series Under The Dome, has all the qualities to make it and even if John Cusack looks worse in every film, he remains a good actor. The action scenes are pretty exciting, even though it seems like White wants to make a Fast & The Furious with a tiny budget. We could fill pages why you should not put Reclaim on the top of your watch list, but we can also suggest lots of counter-arguments to include it on it. Now out on DVD and Blu-ray via Dutch Film Works.
Didier BECU
02/06/2015
---
Charlatans vind je overal, en ook mensen die een kindje willen adopteren worden regelmatig het slachtoffer van malafide figuren die alleen maar de kleur van het geld kennen. Dat ondervindt ook het echtpaar Steven (Ryan Phillippe) en Shannon (Rachelle Lefevre) die naar Haïti trekken om een kind te adopteren. Eens ze daar zijn aangekomen lijkt alles in kannen en kruiken te zijn. Weldra zullen ze de trotse ouders van Nina (Briana Roy) zijn, het enige waaraan nog moet gewerkt worden is het paspoort. De eigenares van het adoptiecentrum, Mrs. Reigert (Jacki Weaver), stelt hun voor om nog een weekje in Puerto Rico te blijven, en dan nog wel in een mooi luxueus hotel. Op deze manier kan het jonge meisje haar kersverse ouders beter leren kennen en wordt ze niet meteen uit haar omgeving weggerukt. Van zodra de steeds ladderzatte Benjamin (John Cusack) in beeld komt, beseffen we dat Reclaim geen romantisch onderonsje zal worden. Amper enkele dagen later is het meisje uit de hotelkamer verdwenen. Ook politiecommissaris (Luis Guzmán) tast in het duister. Meer zelfs, plotseling blijkt het adoptiebureau van de kaart te zijn verdwenen waardoor het eruitziet alsof het echtpaar zich in de luren heeft laten leggen. Ze zijn wel ontredderd, maar ervan overtuigd dat ze hun kind terug willen.
Regisseur Alan White kreeg bakken kritiek en het zal moeilijk zijn om een recensie te vinden die geen brandhout van dit actiedrama heeft gemaakt. Ergens is dat onterecht. Je merkt wel dat je naar een film zit te kijken die vanaf de eerste minuten gedoemd is om rechtstreeks op de dvd-markt te belanden, desalniettemin zijn de acteerprestaties van een meer dan behoorlijk niveau waardoor Reclaim beter wordt dan de doorsnee B-film. Ryan Philippe is een degelijk acteur, Rachelle Lefevre die we kennen uit Twilight en de sciencefictionreeks Under The Dome heeft alle kwaliteiten om het te maken en ook al ziet John Cusack er in iedere film slechter uit, blijft hij wel goed acteren. De actiescènes zijn behoorlijk spannend, ook al lijkt het alsof White zin kreeg om een Fast & The Furious met een beperkt budget uit zijn mouw te schudden. We kunnen bladzijden vullen waarom Reclaim niet bovenaan je verlanglijstje hoort te staan, maar we kunnen evenveel tegenargumenten verzinnen om er hem wel in op te nemen. Best dus een kansje geven als je een actiedrama in je lader wil. Nu uit op dvd en Blu-ray via Dutch Film Works.
Didier BECU
02/06/2015
---
---