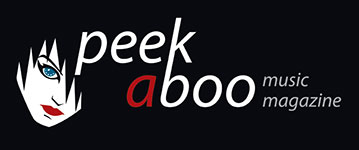 like this cult movies review
---
ALBERT PYUN
Cyborg
Movie
•
Cult movies
Action
•
Science Fiction
[20/100]

MGM
20/03/2015, Didier BECU
---
Although there is a huge choice, I think Cyborg of Albert Pyun is probably the worst movie ever. Too bad that it is a Jean-Claude Van Damme vehicle, and although the Belgian beefcake can't act at all, he still has an irresistible charisma. But no mercy, the ego of the Belgian is so big that we can not imagine that he attachesany importance to what one writes about his movies.The film was released in 1989 by Cannon, the movie empire of Menahem Golan and Yoram Globus that already was in decline at the time. It has never been the intention to make Cyborg. The producers just did not know what to do with the sets and attributes of the sequel to The Masters Of The Universe (that was never made), and so they used it for the much cheaper Van Damme-film. Someone discovered that Van Damme pronounces sixteen (!) words in Cyborg. So you know what you can expect: beating the contender to death, nothing more! The title might frown eyebrows too, because the only cyborg you will see, is a female one that has to be taken to Atlanta by Gibson Rickenbacker (Van Damme). A very important task because her brain contains data that can put an end to a virus that plagues the planet. During the mission, the cyborg is kidnapped by Fender Tremolo (Vincent Klyn). Gibson soon realises that Fender is the same villain who massacred his family.
You can't tell anything more about this script, in fact we even revealed all spoilers (if there are any). Pyun tries in vain to create a Mad Max atmosphere, but the story is so thin and the performances are so ridiculous, that despite its 80 minutes, Cyborg seems to last an eternity. You wonder whether Golan and Globus have read the scripts before approving them. The film is an 80's-product, but the bad taste rules in a quite bizarre way. The idea to name all the characters to a guitar type, is downright laughable, and was there no one on the set who dared to say that Van Damme with a wig looks ridiculous?
Cyborg is now considered by some people as a cult classic. It is of course how you look at it!
Didier BECU
20/03/2015
---
Alhoewel er een overvloed aan keuze is, denk ik toch dat Cyborg van Albert Pyun zowat de slechtste film is die ooit is gedraaid. Jammer genoeg gaat het om een Jean-Claude Van Damme-product, want alhoewel de Belgische spierbundel voor geen meter kan acteren, bezit hij toch een onweerstaanbaar charisma. Maar geen genade, het ego van de Brusselaar is zo groot dat we ons niet kunnen voorstellen dat hij ook maar één attoseconde zal wakker liggen van wat een filmfan denkt over één van zijn vehikels. De film verscheen in 1989 bij Cannon, maar ondertussen was het glorierijke imperium van Menahem Golan en Yoram Globus al lang in verval. Het was zelfs nooit de bedoeling om Cyborg te maken, maar omdat men niet wist wat te doen met de gebouwde decors en attributen van de sequel van The Masters Of The Universe die er nooit kwam, bedacht men maar gauw een knokfilm voor Van Damme. Een betere omschrijving kun je voor Cyborg niet bedenken, want één of andere brave ziel heeft ontdekt dat Van Damme welgeteld zestien (!) woorden in deze film spreekt. Ook de titel doet wenkbrauwen fronzen, want van een film die als Cyborg de wereld wordt ingestuurd, verwacht je toch op zijn minst wat robots of andere sciencefictioncreaturen. Maar ook dat is niet het geval. Het enige wat Gibson Rickenbacker (Van Damme) moet doen is een vrouwelijke cyborg naar Atlanta brengen. Een zeer belangrijke opdracht omdat zij in haar brein data heeft die een einde kunnen maken aan een virus dat de planeet teistert. Tijdens de missie wordt de cyborg ontvoerd door Fender Tremolo (Vincent Klyn). Het duurt niet lang vooraleer Gibson beseft dat het om dezelfde snoodaard gaat die ook zijn gezin uitmoordde.
Meer valt er niet er te vertellen over deze film, we hebben zelfs alle spoilers (als die er al zijn) onthult. Pyun probeert tevergeefs een Mad Max-sfeer te scheppen, en het verhaal is zo dun en de vertolkingen zijn zo ridicuul, dat Cyborg ondanks zijn 80 minuten een eeuwigheid lijkt te duren. Je vraagt je af of Golan en Globus de scripts wel nalazen alvorens ze goed te keuren. De film is wel een jaren 80-product, toch regeert de slechte smaak op een bijzondere bizarre manier. Het idee om alle personages naar een gitaarsoort te noemen is ronduit lachwekkend, en was er nu niemand op de set aanwezig die het lef had om te zeggen dat Van Damme er met een pruik ronduit belachelijk uitziet?
Cyborg wordt tegenwoordig met de mantel der liefde bedekt en sommige vinden zelfs dat de film alle recht heeft om als cultklassieker te worden bestempeld. Het is natuurlijk maar hoe je het bekijkt!
Didier BECU
20/03/2015
---
---