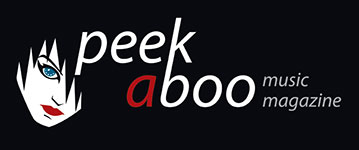 like this concert review
---
ALBERT VILA
Jazzzolder Mechelen (08/04/2016)
Concert
Jazz
09/12/2016, Mark VAN MULLEM
---
Friday, april 8th, Spanish jazz guitarist Albert Vila showcased his new album The Unquiet Sky at Mechelen's jazz club 'Jazzzolder'. Vila was accompanied by Boris Schmidt on contrabass, Toon Van Dionant on percussion and the well known Christian Mendoza on piano. All of them top musicians who supported Vila's ingenious compositions perfectly.
I recorded my new album in New York with Aaron Parks, Doug Weiss and Jeff Ballard but they couldn't make it to Mechelen, Albert Vila explained, but these guys, are pretty good too, he assured, introducing his band for the evening. This was about the only time Vila interacted with the public. Not that it mattered much, after all it's all about the music, isn't it?
The public got really spoiled with the compositions of Vila, all very innovative and fresh, avoiding obvious clichés without becoming unaccessible or too experimental.
In the company of Vila and his musicians, we traveled to his The Uniquiet Sky (2016), a collection of jazz compositions with challenging textures and turns. Sometimes complex, with much going on within the song itself, sometimes less complex, mellow and intimate.
Only a couple of hours (or days?) before the gig, Christian Mendoza was hired for the performance. But that was not a big problem for the pianist, because he anticipated nicely on the beautiful tunes created by Albert Vila. The little piano-guitar duels in the set were a real joy to the ear, as wear all other involvments of Mendoza throughout the gig.
The rhythm section, with Boris Schmidt on double bass and Toon Van Dionant on drums, not only perfectly supported Vila's compositions, but proved also essential to the overall sound. Let's not forget to mention the beautiful bass solo by Schmidt at the end of the second set. The guitar playing of Albert Vila was absolutely beautiful and truly inspiring. Vila played extremely concentrated with utmost accuracy and subtle passion. It was a true joy seeing (and obviously hearing) him perform.
About 10 out of the 14 songs of The Unquiet Sky were performed on Friday and the all sounded superb. Enough reason to advice you to buy Albert Vila's album, released on the Fresh Sounds Records-label (FSNT 497)
Mark VAN MULLEM
09/12/2016
---
Vrijdag 8 april 2016 stelde de Spaanse jazzgitarist Albert Vila zijn jongste cd The Unquiet Sky voor in de Mechelse Jazzzolder. Vila werd bijgestaan door contrabassist Boris Schmidt, drummer Toon Van Dionant én de gerenomeerde Christian Mendoza op piano. Stuk voor stuk topmuzikanten die Albert Vila's ingenieuze composities mooi ondersteunden.
Ik nam mijn nieuwe cd op in New York met Aaron Parks, Doug Weiss en Jeff Ballard, die konden niet komen, maar deze muzikanten zijn ook erg goed, hoor, verzekerde Albert Vila ons toen hij zijn muzikanten voorstelde. In perfect Nederlands trouwens, de Spaanse jazzgitarist studeerde in Amsterdam, dat verklaart wellicht veel. Niet dat Vila vaak het woord nam. Maar dat hoeft dan ook niet. Het is de muziek die primeert. En met die muziek is absoluut niets mis. We werden verwend met stuk voor stuk originele composities, conventioneel klinkend en dan toch weer nét niet. Albert Vila vermijdt clichés en andere platgetreden paden. Zonder je echt op het verkeerde been te zetten, houdt hij zijn muziek altijd uitermate fris en boeiend, zo bleek ook vrijdag.
Vila nam ons mee naar zijn The Unquiet Sky (2016), een collectie fraaie composities met uitdagende texturen en wendingen, dan weer enorm druk, zoals in het eerste stuk in de set, dan weer opvallend intiem en rustig. Altijd boeiend. De klankkleur van Vila's gitaar is erg mooi. En de sympathieke gitarist toverde de hele avond niets dan wondermooie melodieën uit die gitaar. Puur en verfijnd.
Christian Mendoza bleek maar te elfder ure te zijn opgetrommeld voor dit optreden, maar rasartiest als hij is, was daar totaal niets van te merken. Fraai was het hoe hij anticipeerde op de muziek van Vila en de een-tweetjes tussen Mendoza en Vila, zeg maar piano-gitaarduels, waren om van te smullen.
En dan Vila zelf. Wat een plezier was het om deze man te zien musiceren, zichtbaar geconcentreerd en toch ook genietend van elk moment, steeds veel emotie in het gitaarspel leggend.
Ritmesectie Schmidt, contrabas en Vandionant vertolkten de perfecte dienende rol, maar essentieel in de overall bandsound. De contrabas-solo van Schmidt was even kort als krachtig, maar vooral erg knap.
Een setlist van het optreden moet ik de lezer verschuldigd blijven, maar geloof me: je kan de cd van Albert Vila blindelings kopen, The Unquiet Sky bevat maar liefst 14 prachtcomposities. Dus kopen die handel...
Mark VAN MULLEM
09/12/2016
---