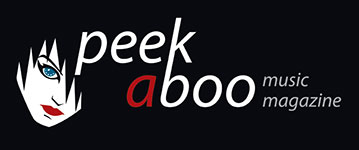 like this cd review
---
ALEJANDRO GONZALEZ INARRITU
Birdman Or (The Unexpected Virtue Of Ignorance) (FilmFest Ghent 2014)
Music
•
CD
Drama
Filmfest Gent
26/10/2014, Didier BECU
---
After more than 400 screenings, Saturday 25th October was the day to say farewell to the 41st edition of FilmFest Ghent. It's a classic tradition to open and end a film feast with a movie that matters. You can, just like the president of the jury Bret Easton Ellis have your opinion about the opener (The Loft by Erik Van Looy), the final one however was a blast (and even more than that!) The edition of 2013 saw its final with Behind The Candelabra by Steven Soderbergh, but this year's film marathon was closed with the opener from the Film festival from Venice that blew everyone away: Birdman or (The Unexpected Virtue of Ignorance) by the Mexican director Alejandro González Iñárritu.
This director who previously gave cinema another vision with Amores Perros, 21 Grams, Babel and Biutiful used all possibilities to deliver a cinematographic masterpiece that'll be forever carved in the memory of cinema. A sledgehammer that is destined to become the movie of the year, even if the competition is extremely high.
This is the sad tale from Riggan Thomson (Michael Keaton): an actor who was once included on Hollywood's A-list for his performance as superhero Birdman, but who is now struggling to find an audience for his Broadway-play by Raymond Carver. The movie starts as a comedy (or even better a satire on Hollywood that's been paralyzed by its adoration for superheroes), but ends as a surrealistic tragedy. It's kind of weird to notice that it is actually Michael Keaton who is doing this great job, as after all once upon a time the world was at his feet when he was Batman, while he's now more of a neglected actor. His performance is majestic, while Edward Norton shows one more time that he still is an actor you better not forget.
Birdman or (The Unexpected Virtue of Ignorance) is an insane film ride: the salt in the wound that's been caused by today's society. Sublime, extra-ordinary, never seen before, unique and all other superlatives fit to describe this masterpiece. You rarely have seen this year a laughter (or even more cry a tear) so splendid as in this one.
Didier BECU
26/10/2014
---
Na meer dan 400 vertoningen viel op zaterdag 25 oktober het doek over de 41ste editie van FilmFest Ghent. Bij ieder filmfestijn hoort een afsluiter van formaat. Vorig jaar was dat Behind The Candelabra van Steven Soderbergh, voor deze uitgave kozen de organisatoren voor de opener van het Filmfestival van Venetië die iedereen met verstomming sloeg: Birdman or (The Unexpected Virtue of Ignorance) van de Mexicaanse regisseur Alejandro González Iñárritu.
De cineast die eerder in de kijker liep met Amores Perros, 21 Grams, Babel en Biutiful heeft alles uit de kast gehaald om van zijn laatste film een cinematografisch meesterwerk te maken waarover nog decennia lang zal worden nagepraat, het is immers cinema in al zijn grandeur. Een mokerslag die voorbestemd is om de film van het jaar te worden, ofschoon de concurrentie torenhoog is.
We volgen twee uur lang Riggan Thomson (Michael Keaton): een acteur die ooit als superheld BIrdman op de A-lijst van Hollywood stond, maar nu in armtierige omstandigheden een toneelstuk van Raymond Carver aan het publiek wil slijten. De film begint als een komedie (zeg maar satire op Hollywood dat maar niet uitgekeken raakt op de Marvel- en DC-superhelden), maar eindigt in een surrealistische tragedie. Vreemd genoeg is het Michael Keaton (in een vorig leven Batman, en nu zo goed als vergeten) die de rol van schizofrene acteur op zich neemt. Zijn vertolking is ronduit fenomenaal, terwijl Edward Norton nog maar eens toont dat je hem maar beter niet vergeet.
Birdman or (The Unexpected Virtue of Ignorance) is een krankzinnige filmrit: het pijnlijke zout in de wonde die de maatschappij veroorzaakt. Subliem, verbluffend, betoverend, gedurfd, fenomenaal en alle andere superlatieven die je maar vinden kan horen bij dit meesterwerk. Dit jaar was een lach (maar vooral die traan) nog niet op zo'n manier in beeld gebracht.
Didier BECU
26/10/2014
---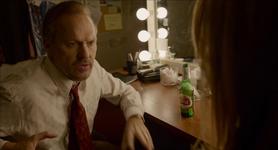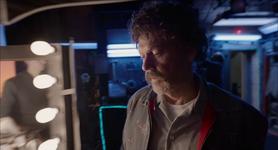 ---