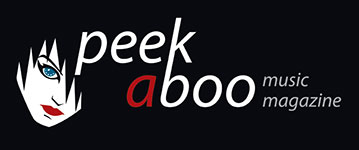 like this cd review
---
ALESTORM
Sunset on the Golden Age
Music
•
CD
Folk / Ethnic / Tribal
•
Heavy Metal
•
Post Punk
[90/100]

Napalm Records
29/07/2014, Filip VAN MUYLEM
---
Trumpets announces the start and I get a feeling of some Janez Dedt, but once the guitars, drums and the vocals jump in hell breaks out! 'Walk The Plank' has started a riot! At this point I like the promotional intro: 'Captain Christopher Bowes and his crazy crew are sailing through
`Bacon Powered Pirate Core´ with sleek keyboard riffs influenced by Folk Metal and classical Power Metal. The winner of the `Best New Pirate Metal Band-Grammy Award has again completed a brilliant performance in the studio and presents us a skillful follow-up to their third studio album with this new masterpiece. Cast off and Ship Ahoy!'
The razorsharp voice seems to be his trademark, just as the Irish accent and the punk/rebel attitude! It's true: the opening track has no happy lyrics, but somehow they turn a gray day into a sunny day! I enjoy the powerful backings and the synths mixed with the metal minded guitars! 'Drink' is what I call a 'Drunken Pirate Metal Party Anthem'! It reminds me a bit of 'Party on' (Funeral Dress) and 'As the Bottle runs dry' (The Wolfbanes). 'Magnetic North' has also party attributes and a slight flavor from the medieval times. The grunting and Irish Folk metal blends in perfectly!
'1741 (The Battle of Cartagena)' starts with a video game sound from the 80's and contains a great story telling once their own sound explodes into a powerful metal play! 'Mead from Hell' has a nice accordeon in it, fired up by enough alcohol! I feel the live vibe on this one very strongly and see a sea of human bodies rolling one over the other one until they reach the front stage! A real explosive track! 'Surf Squid Warfare' talks about a legendary fight and brings it to life, as if we are really taking part of it and that takes a lot of good crafting in the studio! 'Quest for ships' sounds like another party trip! Punk, folk and metal: all in one track! 'Wooden leg' has a great Irish Punk attitude. Once again the backings give it that extra push in the back that a great track needs to become an even greater track! I love the party vibe and it sounds to me as a must be on the track list of a concert! Once again the accordeon has a right place and adds that extra good sound needed to make it a great one! 'Hangover' (Taio Cruz Cover)
starts with an acoustic guitar and a great bass guitar. I feel that this one could have been a great last track or at least might be a great end of a gig! Just listen to the lyrics and feel the live vibe and lived through vocals! A fine jewel, perfectly crafted! It also sounds like a sing-a-long track and the more I listen to it, the more I adore it! Just perfect!
The title track closes this jewel with its epic sound and duration of 11:25! It contains every side-step and every direction taken on the previous songs, build up to come to one last explosive end before the final curtain close the show! It's a nice story to end with!
Alestorm proves that there is more around in the metalscene than just "metal" and build a great party! I hope to see them one day, in Belgium...
Both thumbs up!
Check the video: https://www.youtube.com/watch?v=d5P5Tz3VH94&feature=youtu.be
Filip VAN MUYLEM
29/07/2014
---