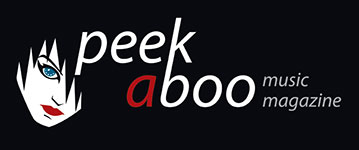 like this movie review
---
ALEX NICOLAU
Zombies vs Strippers
Movie
Horror
[60/100]

88 Films
04/01/2014, Didier BECU
---
The movies you'll find on Full Moon Entertainment will probably be labelled by most movie buffs as "bad taste". But tell us, what is bad taste anyway? And those who pretend to know which movies are masterpieces usually come up with the same titles, not? So no, there's no one around who will ever expect a movie with a title like Zombies vs. Strippers to be art. The makers have just delivered 70 minutes of pure fun and be honest about it: that's not exactly something you can say about all movies, not?
You don't have to be a genius to guess the story. Somewhere in California Spider (Circus-Szalewski) runs the stripteasebar The Tough Titty. Spider tries everything he can, but day in day out the girls are dancing in an empty hall. On the eve that he decides to sell his place, there are suddenly plenty of people inside. But that's only because the streets of California are full of bloodthirsty zombies.
Zombies vs. Strippers is so far the sole movie by Alex Nicolaou. He's not a brilliant director, but he camouflages this by putting lots of hilarious dialogues into his picture that makes Zombies vs. Strippers a million times better as say those dreadful Scary Movie-pictures. Not all jokes are good though, the one with Michael Jackson as a zombie was better skipped. But hey, so what? You'll be laughing 70 minutes long, so that's already a real bonus, not? The Dennis Hopper-lookalike Circus-Szalewski is just genius! This movie is indeed not a real zombiefilm as it takes 45 minutes before you'll see any sign of the walking dead, so it's more a crazy comedy.
Zombie vs. Strippers is a real tip for those who like those excellent Troma-films (you know, The Toxic Avenger), as a bonus you'll get plenty of delicious ladies and some excellent soundtrack with surfguitar!
The movie is now out on DVD on 88 Films.
SPECIAL FEATURES:
• THE MAKING OF ZOMBIES VS STRIPPERS
• DOCUMENTARY (18 Mins)
• ANIMATED STILLS GALLERY
• ORIGINAL TRAILER
TECHNICAL:
Picture Format: PAL 1.78:1 Anamorphic Widescreen
Audio Format: Dolby Digital 2.0
Language : English
Length : 71 Mins
Didier BECU
04/01/2014
---
De films die je op Full Moon Entertainment vindt zullen door de meeste "kenners" (wat haten we dat woord zeg!) wellicht de "slechte smaak"-stempel krijgen. De vraag is alleen maar wat er nu precies met deze term wordt bedoeld. Er is namelijk geen mens die bij een titel als Zombies vs. Strippers iets kunstzinnigs verwacht, de essentie is immers puur amusement leveren en daar zijn de makers zeer goed in geslaagd. En dat heeft natuurlijk ook zo zijn voordelen!
Je moet tevens geen genie zijn om het magere verhaaltje van deze film te kunnen raden. Ergens in Californië runt ene Spider (Circus-Szalewski) de stripteasebar The Tough Titty. Spider probeert wel van alles, toch dansen de meisjes dag na dag voor een lege zaal. Op de vooravond dat hij besluit om zijn tent te verkopen, gebeurt er iets vreemds. Plotseling komt er wel veel volk binnen, maar dat komt doordat de straten uit Californië zijn overgeleverd aan bloeddorstige zombies.
Tot dusver is deze zombiefilm het enige wapenfeit van Alex Nicolaou. Van degelijke regie heeft hij maar weinig kaas gegeten, toch weet hij dat mooi te camoufleren door zijn film te voorzien van heel wat hilarische dialogen waardoor Zombies vs. Strippers meer een spitsvondige komedie dan een echte zombiefilm wordt. Het duurt inderdaad zo'n 45 minuten (en de film duurt amper een uur!) vooraleer de lijkenvreters in actie treden, maar in dit geval is dat helemaal niet erg. Niet alle grapjes zijn natuurlijk even geslaagd (Michael Jackson als zombie bijv. had men maar beter weggelaten), toch is deze film ongewild veel grappiger dan bijv. de afgrijselijke gedrochten uit de Scary Movie-franchise. Zo is de Dennis Hopper-lookalike Circus-Szalewski ronduit fantastisch!
Zombie vs. Strippers is een aanrader voor filmfans die verzot zijn op de heerlijke Troma-films, als toemaatje krijg je er bovendien nog een resem mooie meiden en een vette soundtrack vol surfgitaarmuziek bovenop!
Neen hoor, Zombie vs. Strippers is helemaal geen goede prent, wel houdt hij dankzij zijn vele grappige momenten je aandacht vast en dat kan je nu ook weer niet van alle films zeggen.
De film is op dvd uitgebracht door het Britse label 88 Films.
SPECIAL FEATURES:
• THE MAKING OF ZOMBIES VS STRIPPERS
• DOCUMENTARY (18 Mins)
• ANIMATED STILLS GALLERY
• ORIGINAL TRAILER
TECHNISCHE FICHE:
Filmformaat: PAL 1.78:1 Anamorphic Widescreen
Audio : Dolby Digital 2.0
Taal : Engels
Lengte : 71 Minuten
Didier BECU
04/01/2014
---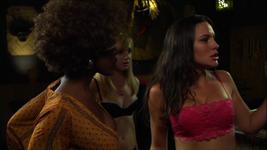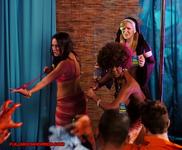 ---