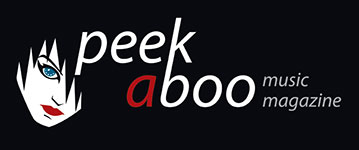 like this movie review
---
ALEXANDRE AJA
Horns
Movie
Comedy
•
Horror
[73/100]

Dutch FilmWorks
29/03/2015, Didier BECU
---
Whether it is a good move or not remains to be seen, but it seems like Daniel Radcliffe will be a horror character after his Harry Potter live. Previously there was the Hammer production The Woman In Black, and now there is Horns, the latest picture of the French horror virtuoso Alexandre Aja. Connoisseurs of the genre know that he is the man of The Hills Have Eyes, Mirrors and Piranha 3D. For his latest production, Aja chose a book by Joe Hill, the son of Stephen King.
If we must write something negative about Horns, then it is the fact that the filmmaker apparently can't choose what genre he wants to make. Sometimes it is pure horror, then again it is a comedy and if that is not enough,elements of a romcom are also integrated. The result isbit messy, but thanks to the hilarious script and the convincing performances, this movie is better than the rest. After a long night with lots ofr booze, Ig Perrish (Radcliffe) wakes up with horns on his head. His whole life is thrown upside down because the whole village suspects him of murdering his girlfriend Merrin (Juno Temple). The horns come in handy, as Ig is indeed the personification of the devil and people with malicious intent can't lie to him.
A bizarre story that won't interest the average movie fan. And yet, the film works. That is largely due to the hilarious jokes, but also because this two-hour film is over before you know it. Despite his limitations, Aja is trying to give his film a Lynch-touch. He makes no secret of it. Heather Graham (Annie Blackburn from Twin Peaks) was given an small part in the film, and cinematographer Frederick Elmes, who did the images of Blue Velvet and Wild at Heart, did a good job.
Horns is now out on DVD and Blu-ray via Dutch Film Works.
Didier BECU
29/03/2015
---
Of het een goede zet is of niet zal de toekomst uitwijzen, maar het lijkt erop dat Daniel Radcliffe na zijn Harry Potter-leven een karakterkop voor horrorfilms wordt. Eerder was er al de Hammer-productie The Woman In Black en nu is er Horns, de nieuwste prent van de Franse horrorvirtuoos Alexandre Aja. Kenners van het genre weten natuurlijk dat hij de man is van titels als The Hills Have Eyes, Mirrors en Piranha 3D. Voor zijn nieuwste productie koos Aja een boek van Joe Hill, en dat is, jawel, de zoon van Stephen King.
Als je toch iets negatiefs over Horns moet schrijven, dan is dat zonder twijfel het feit dat de cineast blijkbaar op geen enkel ogenblik kan kiezen welk genre hij wil maken. Soms is het horror pur sang, dan weer is het een komedie en alsof dat nog niet genoeg is zijn er ook romcomelementen in deze productie verwerkt. Het resultaat oog wat rommelig, maar wordt ruimschoots goedgemaakt door het hilarische script en de overtuigende vertolkingen. Of het verhaal even overtuigend is, dat moet jezelf maar uitmaken, want zoals de titel vermeldt wordt Ig Perrish (Radcliffe) na een hevige zuippartij wakker met hoorntjes op zijn hoofd. Zijn hele leven is overhoop gegooid doordat het hele dorp er hem van verdenkt zijn vriendinnetje Merrin (Juno Temple) te hebben vermoord. Deze hoorntjes komen goed van pas, Ig is immers de verpersoonlijking van de duivel en mensen met kwaadaardige bedoelingen kunnen tegen hem niet liegen.
Een bizar verhaal dus waarvan de doorsnee filmliefhebber niet bepaald wakker zal liggen. En toch werkt de film. Dat is wel grotendeels aan de hilarische grappen te danken, maar ook gaat deze twee uur durende film door zijn frisheid in een flits voorbij. Ondanks zijn beperkingen probeert Aja zijn film een Lynch-tintje te geven en dat steekt hij niet onder stoelen of banken. Er is een rolletje van Heather Graham (Annie Blackburn uit Twin Peaks), cinematograaf Frederick Elmes, die de beelden van Blue Velvet en Wild at Heart draaide, is ingehuurd.
Horns is vanaf nu op dvd en Blu-ray uit via Dutch Film Works.
Didier BECU
29/03/2015
---
---