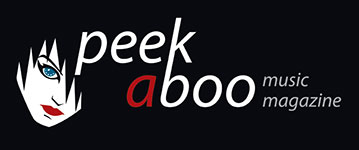 like this movie classics review
---
ALEXANDRE VOLKOFF
The House Of Mystery
Movie
•
Movie classics
Crime
Flicker Alley
13/04/2015, Didier BECU
---
Did you know that series already existed in the 20's? Of course, they were not intended for television, because the box appeared in the living room after the Second World War. No, these series were made for cinemas and got the ultra chic name of ciné novels. This name was not accidental French because it were the French who had a patent on them. Already before the First World War Louis Feuillade specialized in making series. This French filmmaker made more than 800 titles, although most of them are no longer available. One of the producers was Joseph N. Ermolieff, who fled to France after the Russian Revolution. He made a total of three series, but only The House Of Mystery still exists. The series was filmed between 1921 and 1923 by Alexandre Vokoffand was restored by the French Cinematheque. It has now been released by the US Flicker Alley, the label of choice for everything related to silent film.
The series that was madein the French Albatros studio, consists of ten parts and takes about seven hours. Although you will see the main ingredients of what is being made today, you can't compare the two. First of all this a silent film, and that story is visually displayed in a scenario that is spread over decades. We follow the story of the beautiful Regine (Helene Darly). Everyone wants to marry the daughter of the wealthy industrialist, especially Corradin (Charels Vanel), who is from childhood in love with her. He thinks he will be the chosen one. Unfortunately, much to his dismay she chooses the handsome Julien (Ivan Mosjoukine). Corradin's lover is now married, but he makes it his life's task to convince her that she has chosen the wrong one.
It strikes me that when I write my review, I write about an issue that I often cite when I'm with friends. Why would someone still watch a silent movie in 2015? I never found a fitting answer, but allow me to say that it is a stupid remark. I am firmly convinced that many readers will ask this question too. Seeing is believing perhaps. Despite the limited resources, the filmmakers managed to show more than what most directors do now (who does not want to believe that,watch The Birth of a Nation or Intolerance by DW Griffith). The actors were of course chosen for their beautiful faces, but in the first place because they could act with their eyes.
Those who are familiar with Flicker Alley know that it is only pleased with perfection, real gadgets for cinephiles. You can find a beautiful booklet that will tell you a lot about this special production.
Didier BECU
13/04/2015
---
Wist je dat series al in de jaren 20 bestonden? Natuurlijk waren die niet voor de televisie bestemd, want die verscheen pas na de Tweede Wereldoorlog in de huiskamer. Neen, deze reeksen waren voor de bioscoopzalen gemaakt en kregen de poepsjieke naam ciné romans. Deze naam was niet toevallig Frans, want het waren de Fransen die er een patent op hadden. Reeds voor de Eerste Wereldoorlog specialiseerde Louis Feuillade zich in het maken van reeksen (nu weet je ook meteen ook waar de naam feuilleton vandaan komt). De Franse cineast maakte meer dan 800 titels, alhoewel de meeste daarvan nu niet meer te vinden zijn. Een van de producers was Joseph N. Ermolieff, die na de Russische Revolutie naar Frankrijk was gevlucht. Hij maakte in totaal drie series, maar alleen The House Of Mystery bestaat nog. Deze reeks, die werd gedraaid tussen 1921 en 1923 door Alexandre Vokoff, is door de Franse Cinématheque tot in de puntjes gerestaureerd en is nu uitgebracht door het Amerikaanse Flicker Alley, zeg maar het label bij uitstek voor alles wat met de stomme film te maken heeft.
De reeks die in de Franse Albatros-studio is opgenomen, bestaat uit tien delen en die duren samen net geen zeven uur. Ofschoon je in deze serie de hoofdingrediënten ziet van wat er vandaag wordt gemaakt, mag je de twee toch niet zo maar vergelijken. Allereerst is er het feit dat dit een stomme film is en dat bijna het volledige verhaal visueel wordt getoond waardoor je op zeven uur tijd een scenario ziet dat over tientallen jaren is gespreid. We volgen het verhaal van de mooie Regine (Helene Darly). Iedereen wil de hand van de dochter van een steenrijke industrieel, vooral Corradin (Charels Vanel) die al van kindsbeen af verliefd is op haar. Hij denkt dat hij de uitverkorene zal zijn. Helaas, tot zijn grote ontsteltenis kiest ze voor de knappe Julien (Ivan Mosjoukine). Corradins geliefde is nu wel getrouwd, toch maakt hij er zijn levenstaak van om er haar van te overtuigen dat ze de verkeerde koos.
Het valt mij op dat bij het schrijven van mijn recensie ik het over een kwestie heb die ik tijdens gesprekken met vrienden vaak verplicht wordt aan te halen. Waarom zou een mens anno 2015 nog naar een stomme film kijken? Een echt zinnig antwoord heb ik daarop nooit gevonden, maar sta me toe het een domme opmerking te vinden. Zonder het echt te weten ben ik er rotsvast van overtuigd dat heel wat lezers ook met deze vraag zullen zitten. Zien is wellicht geloven. Ondanks de beperkte middelen, slaagden de filmmakers erin om meer te tonen dan wat de meeste cineasten nu doen (wie dat niet wil geloven moet gewoon maar eens The Birth Of A Nation of Intolerance van D.W. Griffith kijken). De acteurs werden destijds ook wel voor hun mooie snoetje gekozen, maar in de eerste plaats omdat ze (vaak soms alleen met hun ogen) konden acteren.
Wie vertrouwd is met de uitgaven van Flicker Alley weet dat die altijd tot in de puntjes zijn verzorgd, echte hebbedingen voor cinefielen. Ook deze keer vind je een prachtig boekje waarin je alles te weten komt over deze toch wel zeer bijzondere productie.
Didier BECU
13/04/2015
---
---