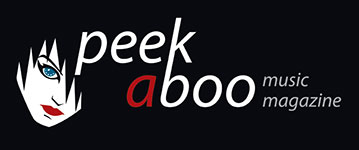 like this cd review
---
ALICE IN NEVERLAND
L'ile aux Trésors
Music
•
CD
Acoustic
•
Ambient
•
Neoclassical
[80/100]

11/12/2016
---
Alice In Neverland is a French project by the young guitarist Vincent Fauche. As the band name suggests, Vincent tries to combine two fantasy worlds to escape the destructive world in which we now live. The music is a mixture of folk, neoclassic and ambient. In this way, he creates an ideal climate to loose himself in his dream world.

L'Ile aux Trésors is his the second album. Just as on the first album from 2011, Vincent Fauch collaborates with Laura Nicogossian at the piano, while Celine Mace and Mathieu Tamisier support the project with vocals. Each of the twelve tracks tells a specific story. Some sound quiet dreamy, others are restless without exagerations. Despite the fact that the tracks are quite varied in terms of atmosphere and instrumentation, they form a nice coherent whole. As a result the album never sounds monotonous or boring. The harmony between the vocals and the nicely balanced music makes this record into a little gem.
This album is a nice successor of the debut and it suits the autumn atmosphere, when people search for comfort, tranquility and warmth. You quickly forget the hectic pace of the day and you're in no time in Neverland. Wondering how this project evolves.

11/12/2016
---
Alice In Neverland is een Frans project, ontstaan uit de fantasieën van de jonge gitarist Vincent Fauche. Zoals de bandnaam laat vermoeden probeert Vincent verschillende fantasiewerelden te combineren om zo even te ontsnappen aan de destructieve wereld waarin we leven. De muziek is een mengeling van folk, neoklassiek en ambient. Op die manier wordt een ideale sfeer gecreëerd om even te verdwalen in zijn droomwereld.
L'ile Aux Trésors is zijn tweede album. Net zoals op het eerste album uit 2011 werkt Vincent Fauche samen met Laura Nicogossian op piano terwijl Celine Mace en Mathieu Tamisier het project vocaal ondersteunen. De twaalf tracks vertellen elk een eigen verhaal. Het ene rustig dromerig, het ander net rusteloos zonder daarin te overdrijven. Ondanks het feit dat de tracks vrij gevarieerd zijn qua sfeer en instrumentarium, vormen ze samen een mooi geheel. Daardoor wordt dit album nooit eentonig en krijgt verveling geen kans. De harmonie tussen de zang en de mooi uitgebalanceerde muziek maakt van deze plaat een pareltje.
Dit is een mooie opvolger van de debuutplaat, een fijn album dat past bij de herfstsfeer waarin naar wat gezelligheid, rust en warmte wordt gezocht. Met deze schijf in de speler en het haardvuur aan vergeet je snel het hectische van de dag en ben je in geen tijd in Neverland. Benieuwd hoe dit project verder evolueert.

11/12/2016
---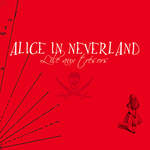 ---