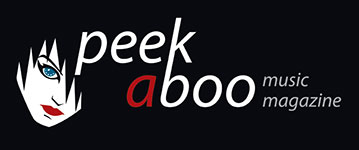 like this movie review
---
ALICE ROHRWACHER
Le Meraviglie (FilmFest Ghent 2014)
Movie
Filmfest Gent
24/10/2014, Didier BECU
---
There's a lot of trust in Italian filmmaker Alice Rohrwacher. Say it yourself: can you think of anything better then being compared to Fellini, Pasolini, Antonioni , Rossellini (and that include for us the brothers Taviani too) if you're 33? We guess not! Her second movie Le Meraviglie (The Miracles) even got the Grand Prix from the Jury in Cannes: the most beautiful award someone can get from critics!
Rohrwacher made a hard parable from a family who owns a honey company in Tuscany. The conditions are hard, and the words of the brutal father (sublime performed by Flemish actor Sam Louwyck) is equal to law. The children are obliged to spend all their free time in the beekeeping as nothing can be lost. The only person who is able to change this dreary décor is television star Milly Catena (Monica Bellucci) who invents glamour to the sadness.
Just like the above mentioned Italian directors did in their neorealism-masterpieces, Rohrwacher denounces the poor situation some West-European people are living in today. The film however has not become an elegy. The images speak for themselves, and in between the tragedy there's always room left for a surrealist dream (the ending sequence looks like it has been taken from Fellini's Amarcord!) Le Meraviglie is a very intense movie that merges brutality with intense poetry, a movie that shakes you up, but also gives you moments to let you dream away.
Didier BECU
24/10/2014
---
Het vertrouwen in de Italiaanse cineaste Alice Rohrwacher is immens hoog. Wie 33 is en met zijn tweede film wordt vergeleken met Fellini, Pasolini, Antonioni , Rossellini en (wat ons betreft ook) de broertjes Taviani is zoals men zegt goed bezig. Voor Le Meraviglie (De Wonderen) kreeg Rohrwacher zelfs de Grote Prijs van de Jury in Cannes, wat eigenlijk zo wat de grootste eer is die een film van critici kan krijgen.
Voor haar (bij momenten keiharde) parabel die trouwens eigenlijk een Italiaans-Duits-Zwiterse productie is, deed de filmmaakster voor de hoofdrol beroep op Vlaanderens bekendste karakterkop: Sam Louwyck. Hij vertolkt de rol van de brute Wolfgang die samen met zijn vrouw en kinderen in erbarmelijke omstandigheden een honingbedrijfje in Toscanië runt. Zijn wil is wet, maar daar brengt televisievedette Milly Catena (Monica Bellucci) verandering in.
Net zoals de Italiaanse grootmeesters uit het gouden verleden hekelt ook Rohrwacher de armoedige omstandigheden waarin heel wat West-Europeanen vandaag leven. De film is geen klaagzang, de beelden spreken voor zich, alhoewel er in haar vertelling altijd wel plaats is voor een surrealistische droom (het einde lijkt gewoon uit Fellini's Amarcord te komen!). Le Meraviglie is een zeer intense film die brutaliteit met fragiele poëzie verbindt, een prent die je tegelijkertijd wakker schudt en even laat weg dromen.
Didier BECU
24/10/2014
---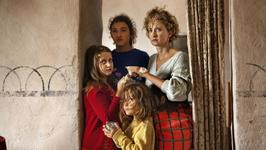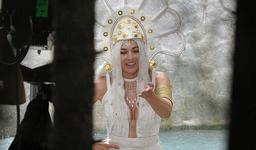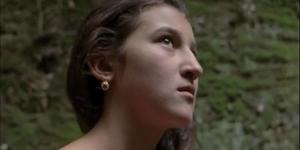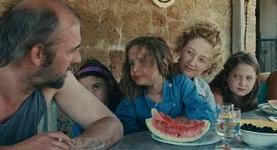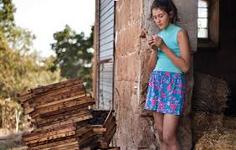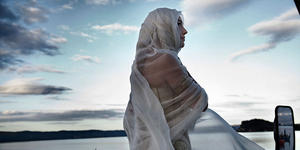 ---