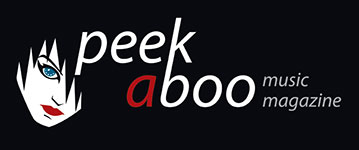 like this cd review
---
ALIEN HAND SYNDROME
Slumber
Music
•
CD
Cold Wave
•
Dark Wave
•
Gothic Rock
•
New wave
•
Post Rock
[90/100]

Gentlemen's Rec.
23/09/2013, Filip VAN MUYLEM
---
After reviewing the first album of this band I hoped to get soon a new one my desk. I loved it and I must admit, after listening to this new one: I still love it and all the expectations just got confirmed!
The fragility, powerful choruses, great piano, the melancholy and bombastic vibe, the blending in of the male and female voices... Just love it all! It's a beauty, it's magical, scary, creepy and yet heavenly. Clemens Engert just knows how to create a world of his own with his music! Sometimes I think this music would be fine in a cabaret gothique somewhere in Paris, might be my imagination....
'Violent Yellow' has a dramatic feed, very melancholic and still the guitar for example sounds very warm. Love the dramatic sound of the piano and the melancholic voice. This song has some dark charming spell.
'Zampano' starts with an intriguing piano and explodes and turns into a musical chaos. This one could be the younger version of Nick Cave (I hope without the drugs). I think a voxorgel is used, but I'm not sure (it's a nice addition).
'Ballad about the Cranes' sounds in the beginning as Parisienne from the 50's. For the first time we hear the angelic voice of Marilies Jagsch. It is indeed a ballad, floating on the sound of the Celli, with a spooky sound. The more I hear Marilies' voice, the more I think about another one (just frustration: can't think about her name).
'Slumber' is the first song where I could mention Placebo as in regard to Clemens voice. Nice celli & drums, it forces you to start moving on this song. This song might even get a chance on the dance floor. Love the bombastic feel & drive!
'Dot me' is a piano minded song, very breakable, emotional & intimate. Again love the addition of Marilies' voice. In the end it almost sounds like a depressing mantra.
'Daniel and the Lions' has a nice video & is the first single. Love the celli, gives it a warm sound. After a while this song becomes again very bombastic and almost like a lament. Drums and guitars have an important part in this one too.
Batty Street Lodger' is a slow one, love the chorus: 'I'm just a silly boy'. This song is almost a movie. Somehow my imagination starts to work while listening to it, start seeing landscapes and a little boy working his ass off. This song is very strong, very captivating.
'Dark was the night' is a great piano song, very dark and melancholic. This song is just as the title! I can say the same from 'Hedonic Treadmill', except that it's sometime a bit more bombastic. The celli gives it a bit of a darker mood, almost a depressive/ extremely sad mood. The chaotic end turns it into a real fight, as if one was really ending a personal war. 'Sore Moon' is also a sad piano/celli song. It's a very intimistic and emotional song. Marilies' voice in the end of the song sounds more like a siren and gives it a mystic vibe.
'Nihilistic Itching' is more an industrial cabaret versus Marilyn Manson interlude.
As bonus track we get 'Broomstick Jesus' (2013). On the first one it was already a great end song. On this one it's even better. Clemens Engert has found his way, for sure! I hope to see him on stage, I cross my fingers!
Filip VAN MUYLEM
23/09/2013
---