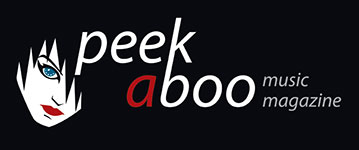 like this book review
---
AMÉLIE NOTHOMB
Loving Sabotage/Vuurwerk en Ventilators
Book
[80/100]

15/01/2015, William LIÉNARD
---
The French-speaking Belgian writer Amélie Nothomb is the daughter of a diplomat and during her childhood she lived in many places in the world, except in her own country. Especially her three year stay in China in the early 70s has left a great impression and the period is regularly covered in her books. In Loving Sabotage (Original title: Le Sabotage Amoureux, 1994) she takes the viewer to Beijing of the so-called Gang of Four, a foursome of hardliners that tried to hold the regime on its conservative track after the death of leader Mao. Mao's widow Jiang King was part of the group and she was sentenced to death in 1980-81. The Nothombs arrive in Beijing after a long stay in Japan, and even the 7-year-old Amélie sees the enormous difference between the place where she grew up and was cared for by a loving nanny, and the ugly and smelly country where she is supposed to live and go to school in the following years.
Compared to Japan, living conditions were completely different in China. Foreigners were put in separate residential areas, the Nothombs lived in San Li Tun in Beijing, where contacts with Chinese people were scarce and even forbidden. There was not much to see in the city and when comparing Peking with Tokyo, Amélie saw little reason for tourists to visit the land of the rising sun. The adult Europeans did not look happy, she writes in Loving Sabotage, probably because Beijing was not on the want list of most European diplomats. They and their spouses kept themselves occupied with alcohol and parties in the evening. Young children enjoyed a lot of freedom: in the ghetto there was little danger. Amélie was happy with her bike, which she called horse, a matter of squeezing out a little adventure and romance of the dullness and the ugliness of the surroundings. In the ghetto children played war, with the East Germans as their great enemies, because their parents didn't want them to put the West German children on the enemy side. The fact that the Cold War was in full swing didn't penetrate to the youngsters. They wanted fight and torture. What else mattered in a place where nothing much happened?
Amélie talks about the meanness and agony of the "war", but while she is doing her best as a scout and a spy, an Italian family arrives with a beautiful six year old daughter. Amélie falls in love with the angelic Elena from the first moment she sees her. But the girl has little interest in her surroundings and still much less in the jumpy Belgian 7-year-old who tries to catch her attention. Amélie fantasizes about Elena at night and the thoughts give her a warm feeling that she can not identify, but sphinx-like Elena remains cool, aloof and mostly silent. Amélie is paralyzed by the rejection. Her bike/horse is forgotten and she looses all interest for her role as a scout in the war against the communists. She consults her mother who tells her to act aloof and cool herself. To her surprise the move in attitude has a positive result...
Amélie Nothomb, niece of Charles-Ferdinand Nothomb, Belgian Catholic Minister of Home Affairs (1980-86), debuted in 1992 with Hygiène de l'Assassin (English: Hygiene and the Assassin, 2010) and immediately enjoyed great acclaim. Since then a new book appears almost every year - 28 titles so far - and Loving Sabotage is her second one. Typical of her style is the brevity of the narrative structure. Nothomb writes no big family chronicles or historical stories, she seeks her subjects in her own life or in her immediate environment and adopts an ironic tone in which self-deprecation takes an important place. Typical of her books is her love of intertextuality, which lead to the accusation of being snooty, at least partly due to the sometimes fanciful disguises in which she appears at press conferences and in television debates. But you can not escape the impression that Amélie Nothomb amuses herself very well and that she writes almost effortless one bestseller after another. Sometimes she calls herself an heiress of surrealism: she wants to shock and amuse her audience by mixing reality and fantasy and by mocking the conventions. In Loving Sabotage she is in very good form, she fools the reader, puts him at ease soon after while in the meantime she is already preparing the next trap.
Amélie Nothomb is entertaining and funny, magical and overwhelming and in Loving Sabotage she proves in just 130 pages to be a great writer.
William LIÉNARD
15/01/2015
---
De Franstalige Belgische schrijfster Amélie Nothomb is de dochter van een diplomaat en dat betekent o.a. dat ze tijdens haar jeugd op heel veel plaatsen in de wereld heeft gewoond, behalve in haar eigen vaderland. Vooral haar driejarig verblijf in China in het begin van de jaren 70 heeft een grote indruk nagelaten, want het komt regelmatig aan bod in haar boeken. Zo ook in Vuurwerk en Ventilators (Originele titel: Le Sa botage Amoureux, 1994) waarin ze de kijker meevoert naar Peking ten tijde van de zgn. Bende van Vier, een gezelschap dat na de dood van leider Mao aanstuurde op een staatsgreep omdat het regime van de harde lijn zou zijn afgeweken. O.a. Mao's weduwe Jiang King maakte er deel van uit en zij werd tijdens processen in de periode 1980-81 ter dood veroordeeld. De Nothombs arriveren in Peking na een jarenlang verblijf in Japan en zelfs voor de 7-jarige Amélie is er een hemelsbreed verschil tussen de plek waar ze is opgegroeid en door een lief kindermeisje verzorgd en het lelijke en stinkende land waar ze de komende jaren zal wonen en naar school gaan.
In China zijn de levensomstandigheden nl. helemaal anders dan in Japan. De buitenlanders leven er in aparte woonzones, de Nothombs in San Li Tun in Peking, en contacten met Chinezen zijn schaars en zelfs verboden. Veel is er in de stad niet te beleven en als ze Peking met Tokio vergelijkt, dan ziet de kleine Amélie nauwelijks redenen voor toeristen om het land van de reizende zon aan te doen. De volwassenen zien er niet echt gelukkig uit, schrijft ze in Vuurwerk en Ventilators, want Peking stond wellicht niet op het verlanglijstje van de meeste diplomaten. Bijgevolg houden de heren en hun eega's zich 's avond voornamelijk onledig met alcohol en feestjes. De jonge kinderen genieten er veel vrijheid, want door de beslotenheid van hun woongebied, is er nauwelijks gevaar. Amélie gaat graag met haar fiets op stap, die ze voor de gelegenheid omgedoopt heeft tot paard, kwestie van nog een beetje avontuur en romantiek uit de saaiheid en de lelijkheid van de omgeving te knijpen. In het getto spelen de kinderen voornamelijk oorlogje, met de Oost-Duitsers als de grote vijand, want hun ouders hebben problemen met het ev. culpabiliseren van de West-Duitse kinderen, en de mededeling dat ondertussen de Koude Oorlog in volle gang is, dringt nauwelijks tot het jonge volkje door, want dat wil vooral vechten en folteren. Wat anders blijft er over op een plek waar niets gebeurt en waar niets valt te beleven?
Amélie bezingt de gemeenheden en kwellingen van de 'oorlog' in alle toonaarden, maar terwijl ze bezig is heldhaftig te zijn, arriveert er een Italiaanse familie met een beeldschone zesjarige dochter: Amélie is op slag verliefd op de engelachtige Elena. Maar het jonge meisje heeft weinig interesse voor haar omgeving en nog veel minder voor de springerige Française die er alles aan doet om haar aandacht te trekken. Amélie fantaseert er 's avonds op los en ze krijgt er zelfs een warm gevoel bij dat ze niet echt thuis kan brengen, maar met Elena schiet ze geen millimeter op, want die is koel, afstandelijk en vooral zwijgzaam. Amélie raakt verlamd door de afwijzing. Haar fiets/paard wordt verwaarloosd en ook haar rol als verkenner in de oorlog tegen de communisten heeft zo goed als alle glans verloren. Ze stort haar hart uit bij haar moeder en die geeft haar de raad zelf afstandelijk en koel te reageren en tot Amélies verbazing zet die houding schijnbaar aarde aan de dijk…
Amélie Nothomb, achternichtje van Charles-Ferdinand Nothomb, PSC-minister van binnenlandse zaken (1980-86), debuteerde in 1992 met Hygiène de l'Assassin (Nederlands: de Hygiëne van de Moordenaar, Uitgev. Van Halewyck, 2005) waarmee ze meteen grote bijval genoot. Sindsdien verschijnt er bijna elk jaar een nieuwe titel - de teller staat ondertussen op 28 – en Vuurwerk en Ventilators is haar tweede boek. Kenmerkend voor haar stijl is de beknoptheid van haar verhaalstructuur. Nothomb schrijft geen grote familiekronieken of historische verhalen, ze zoekt haar onderwerpen in haar eigen leven of in haar naaste omgeving en ze hanteert een ironische toon waarin zelfspot een belangrijke plaats krijgt. Typisch voor haar boeken is haar voorliefde voor intertekstualiteit, wat haar in Frankrijk het verwijt heeft opgeleverd dat ze verwaand zou zijn en gemaakt doet, mede door de soms fantasievolle vermommingen waarin ze op persconferenties en tijdens tv-optredens verschijnt. Maar je kan je vooral niet van de indruk ontdoen dat Amélie Nothomb zich erg goed amuseert en dat ze een zeer vlotte pen heeft waardoor ze moeiteloos de ene bestseller na de andere aflevert. Zelf noemt ze zich soms de erfgename van het surrealisme: ze wil haar publiek graag choqueren en amuseren door werkelijkheid en fantasie dooreen te halen en te spotten met ingeburgerde conventies. In Vuur en Ventilatoren is ze wat dat betreft erg goed op dreef en neemt ze de lezer af en toe flink bij de neus om hem even later op z'n gemak te stellen terwijl ze ondertussen al weer een nieuwe kuil heeft gegraven.
Amélie Nothomb is onderhoudend en grappig, sprookjesachtig en overrompelend en in Vuurwerk en Ventilatoren bewijst ze in nauwelijks 130 pagina's opnieuw haar grote talent.
Vuurwerk en Ventilatoren/Loving Sabotage
Amélie Nothomb
Manteau Antwerpen, 1994
130 pagina's/pages
Originele titel/Original title: Le Sabotage Amoureux
Albin Michel, 1993
William LIÉNARD
15/01/2015
---

---