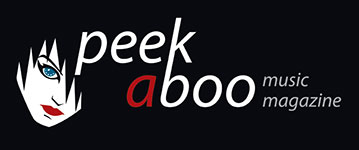 like this movie review
---
AMI CANAAN MANN
Jackie & Ryan
Movie
Drama
Dutch FilmWorks
05/09/2015, Didier BECU
---
Perhaps the name Ami Canaan Mann means nothing to you (and no, without some research work, he would also be an unknown to us). This American directed Texas Killing Fields with Chloë Grace Moretz when she still was the child star of Kick-Ass. This time Mann tried making a music film with Katherine Heigl in the lead. Indeed, the blonde can barely act, so we were anxiously awaiting what her singing would be like. That's not so bad, at least if you're fond of ordinary singer songwriter music. Unfortunately, Heigl still can't act, and she is the reason why Jackie & Ryan was so boring.
In better times Jackie Laurel (Katherine Heigl) was a talented musician of whom producers thought that she'll make it, but in the meantime she has become a housewife who is embroiled in a divorce, with her child being the victim of it. When Jackie gets hit by a car, Ryan (Ben Barnes) helps her. Ryan is a tramp who illegally travels with a freight train from one city to another to perform his songs. Ryan loves his freedom, but also music. It is especially the latter that Jackie rediscovers.
Those who are born with rock 'n roll in their blood will undoubtedly be upset when they see how Heigl plays the guitar. Maybe it has something to do with her previous moronic roles, but Mann never succeeds (even though it's not his fault) to convince the viewer that this woman has pledged her heart to music. Her opponent Ben Barnes is just as bad. The guy has a vagabond existence, but he looks more like a mannequin.
In short, Jackie & Ryan is just another Hollywood movie that wants to tell something about music, but fails completely, we're not even mentioning the horrible soundtrack! If you want to see a movie about people who think they're the new Bob Dylan, we advise you to watch Begin Again (with Keira Knightley) or Inside Llewyn Davis.
Didier BECU
05/09/2015
---
Wellicht zegt de naam Ami Canaan Mann je niets (en neen, zonder het nodige opzoekingswerk zou hij ook voor ons een onbekende zijn). Deze Amerikaan maakte Texas Killing Fields met Chloë Grace Moretz toen ze nog het kindsterretje van Kick-Ass was. Deze keer probeert Mann het met een muziekfilm met Katherine Heigl in de hoofdrol. Inderdaad, de blondine kan amper acteren, dus werd het bang afwachten wat het resultaat van haar zangstem zou worden. Dat valt best mee, ten minste als je gek bent op platte singer songwritermuziek. Helaas kan Heigl wel nog geen greintje acteren, en zij is dan ook de reden waarom Jackie & Ryan een zeer saaie filmtrip werd.
In betere tijden was Jackie Laurel (Katherine Heigl) nog een veelbelovende zangeres waarvan de producers dachten dat ze het ooit ging maken, maar nu is ze een huissloofje geworden die bovendien nog eens in een echtscheiding is verwikkeld waarvan haar kind de dupe is. Wanneer Jackie pardoes omver wordt gereden, snelt Ryan (Ben Barnes) haar te hulp. Ryan is een zwerver die illegaal met een goederentrein van de ene stad naar de andere trekt om daar zijn liedjes te kunnen spelen. Ryan houdt van zijn vrijheid, maar ook van muziek. Het is vooral dat laatste wat Jackie herontdekt.
Mensen die met een flinke portie rock 'n roll in het bloed zijn geboren zullen zich ongetwijfeld ergeren als ze Heigl een gitaar zien vastpakken. Het heeft misschien iets te maken met haar vorige debiele rollen, maar nooit slaagt Mann (ook al is het niet zijn schuld) erin om de kijker te overtuigen dat deze vrouw haar hart aan muziek heeft verpand. Met haar tegenspeler Ben Barnes is het al even erg gesteld. De kerel heeft wel een zwerversbestaan, maar ziet er eerder als een mannequin uit.
Kortom, Jackie & Ryan is wederom zo'n Hollywoodfilm die iets wil vertellen over muziek maar daar geen seconde iets van bakt, over de afgrijselijke soundtrack zwijgen we zelfs! Indien je toch absoluut een film wil zien met mensen die zich de nieuwe Bob Dylan wanen, raden we je beter Begin Again (met jawel, Keira Knightley) of Inside Llewyn Davis aan.
Didier BECU
05/09/2015
---
---