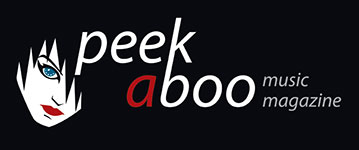 like this movie review
---
AMIN MATALQA
Captain Abu Raed
Movie
World Cinema
[65/100]

Homescreen
05/03/2014, Didier BECU
---
Jordan is one of the few countries in where film culture is as good as nonexistent. Captain Abu Raed is the first picture in 35 years that is coming from there and it also immediately became the first Jordan entrance for the Oscars. Immediately we are telling you some sort of lie as this movie isn't a complete Jordan one. Nadim Sawalha who is playing the leading role featured in lots of Hollywoodhits like the Bond-movie The Living Daylights and Syriana, the producer is an American and through the veins of director Amin Matalqa runs American blood as well. Something you'll notice in this picture as the result is a magnificent blend between traditional world cinema and Hollywood.


The story is simple but it the end it has a deep impact on the viewer. Abu Raed (Nadim Sawalha) is a cleaner at the airport from Amman. The old man has nothing left as he lost both his wife and son. The sole thing that keeps him up is the memory of them. Everything changes when he finds an old pilot hat in the dustbin. As soon as he starts wearing the cap, the children from his neighbourhood think the old man is a pilot. First he protests, but after a while he decides to take part in this innocent game. He starts telling the kids about his wonderful experiences during his "flights". Abu also discovers some dirty secrets, like a kid that's been beaten up by his dad.


Some critics have considered this film as a feelgoodmovie, and even if there are surely some elements involved in here, it's definitely more than that. Amin Matalqa does it in an entertaining way, but it's crystal clear that he also wants to focus the viewer's attention to the fact that lots of Jordans are living in poverty.


Captain Abu Raed is an excellent example that shows how original world cinema can be combined with Hollywood-clichés. It's not monumental cinema, but it leaves its mark nonetheless.

The movie is now out on Homescreen on DVD.
Didier BECU
05/03/2014
---
Jordanië is één van de weinige landen waar er weinig of geen sprake is van filmcultuur. Captain Abu Raed is de eerste Jordaanse speelfilm in 35 jaar tijd en omdat men het ijzer wilde smeden terwijl het nog heet was werd de prent meteen ook de eerste Oscarinzending in de Jordaanse "filmgeschiedenis". En eigenlijk vertellen we daarmee meteen een halve leugen, want deze aangename prent is eigenlijk wereldcinema met een Amerikaans tintje. Hoofdrolspeler Nadim Sawalha speelde al in tientallen Hollywoodhits mee (van de Bondhit The Living Daylights tot Syriana), de producer is een Amerikaan en er stroomt zelfs Amerikaans bloed in de aderen van de Jordaanse cineast Amin Matalqa. Dat merk je eigenlijk ook wel in het resultaat, want Captain Abu Raed is wereldcinema op zijn Amerikaans. En neen, dat is niet eens zo slecht!


Het verhaal van deze film is uiterst eenvoudig, maar heeft achteraf toch een diepe impact op de kijker. Abu Raed (Nadim Sawalha) werkt als schoonmaker op de luchthaven van Amman. De oude man heeft niets meer in zijn leven. Hij heeft zijn echtgenote verloren en ook zijn zoon is er niet meer. Als hij thuiskomt spreekt hij tegen de foto van zijn overleden partner, de herinnering aan haar is het enige wat hem recht houdt. Plots komt daar verandering in als hij in een vuilnisbak een verloren pilotenpet vindt. Hij neemt het hoofddeksel mee naar huis en plotseling denken de kinderen uit zijn buurt dat de oude Abu piloot is. De man protesteert bij aanvang, maar besluit toch na een tijdje om het onschuldige spelletje mee te spelen. Hij vertelt aan de kinderen allerlei verzonnen verhalen over wat hij tijdens zijn "vluchten" heeft gezien. Tijdens de gesprekken verneemt Abu schrijnende ontdekkingen, zo wordt één van de kinderen dagelijks door zijn vader mishandeld.


Sommige critici hebben deze film een beetje ondergewaardeerd door hem het etiket van feelgoodfilm te bezorgen. Alhoewel je daar ontegensprekelijk enkele kenmerken van in terugvindt is Captain Abu Raed wel meer dan dat, want al bij al toont Amin Matalqa in de eerste plaats (evenwel op een speelse manier) de armoede waaronder de Jordaanse bevolking lijdt. De prent bezit wel een licht toontje, toch zal iedere kijker op het einde naar adem happen. Grootse cinema is Captain Abu Raed niet, wel zeer aangenaam.


Captain Abu Raed is een onderhoudende Jordaanse prent waarin je de aloude combinatie van een lach en een traan terugvindt, of om het cinematografisch te vertalen: een niet onaardige cocktail van wereldcinema met Hollywood.
De film is nu uit op dvd via Homescreen.
Didier BECU
05/03/2014
---
---