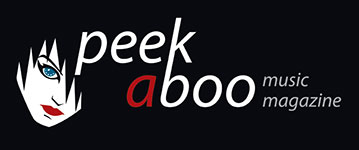 like this cd review
---
ANABELLE'S GARDEN
Time's no measure 1987-1993
Music
•
CD
Dark Ambient
•
Dark Wave
•
Neofolk
•
New wave
[84/100]

Dais Records
26/11/2013, Filip VAN MUYLEM
---
Often compared to contemporaries like Death in June, Sol Invictus, or Current 93 (they toured extensively with Sixth Comm), they managed to create music that existed both in that realm and beyond, labeled as psychedelic, punk, new wave, and goth. You can clearly hear respect given to This Mortal Coil, The Cure or The Wake – making them as easily filed among classic World Serpent releases, or they could also fit among 4AD or Factory.
'Vorwarts' is for example a song I would use as a nice example of a fan of the Sol Invictus sound, love it! 'In ein Morgen' has a more Cure minded sound, whilst the vocals remind me more of Goethes Erben. 'My unknown child' sounds a lot like Sol Invictus, with a bit more electronica. It's a nice and very melancholic song! 'Thoughts on Departure' sounds a bit like an early Clan of Xymox song. Love the lamenting guitar & the nice vocals. Somehow it's a very catchy song & it forces me to knot my head on the rhythm.
'The other front' sounds a bit like In Ordo Rosarius Equilibrio. Love the mantra, as if Indians are singing in the back. It's a very magical song. The guitars are very The Cure-minded. 'Winter Moon Descends' is a nice & soft musical interlude of '6:42'. It reminds me a bit of Dead Can Dance and their most Arabic period and I ladore it!
'A Path Towards Nothing' sounds musically speaking like The Cure during 'Disintegration'. The vocals are a bit special. It's all in all a nice song which reminds me sometimes of Silke Bisschoff (and I'm a big fan, but here raises the question: who was here first?).
'The Final Deed' almost sounds like a typical Neo Folk Marching song, including the drums! 'If' is a nice protest song, a great neofolk sound with a little bit of an 80's Goth influence, it's one of my favorite songs! 'Mit Blummen auf den Lippen' is a soft neo-Folk song, nothing more to add.
'Spring Day' sounds nice, as a typical spring day. The voice could have been a bit better tuned. I love the piano parts in it. 'Will you wait' sounds like a medieval love song, for sure in the beginning and then changes into a more neofolk sound. I love the lamenting voice! 'The Tears you Cried' might have been a Silke Bishoff song. Love the sound and the whispering voice, just as the roaring guitars.
'Meranda' starts softly with a gently weeping flute and a nice acoustic guitar. Slowly more instruments jump in. The sound gets more and more worked out. After a while a lamenting voice pops up, sometimes changes into a slightly raging one. This song has his ups & downs. 'Wa-Ba' is a very strange title, very mystic. After a while it starts to flourish and get a richer sound. 'If' comes back as Flo's remix. It's a bit weird to hear a remix at the end, but still it's a nice remix that changes the song into a more club minded song.
It was fun listening to songs from the 80's and the early 90's, however I have never heard of this band before. So now I'm glad I got into touch with this one...
Filip VAN MUYLEM
26/11/2013
---