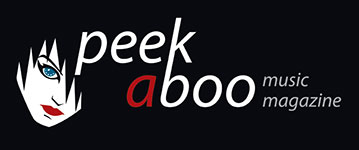 like this article review
---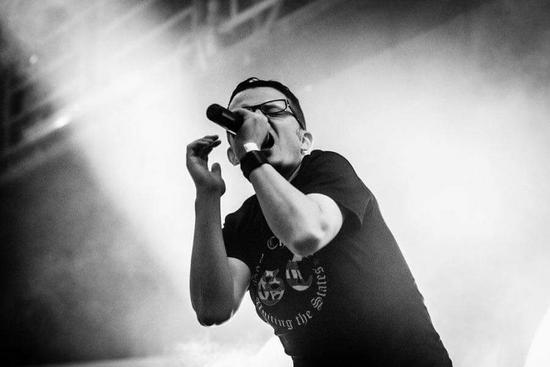 ANDRÉ STEINIGEN (VERSUS & NACHTMAHR)
Ten Albums That Changed My Life
Article
Electro
02/08/2015, Britta Tabrit
---
Sometimes it's quite a challenge to name only 10 favorite albums, don't you think? At least André from the band VERSUS and live support of NACHTMAHR found it a big deal to reduce his list! But at the end I guess he made a couple of good choices:
1. The KLF - The White Room
Probably the most important album of my life. This album has extremely inspired me in many ways: the type of production, the cheeky sampling or even the general history, the mystery and the whole package around The KLF. These two types have not only revolutionized the music world, but disclosed it mercilessly with a wink. Absolutely my favorite album.
2. Casper - XOXO
After I got some experience with my own band VERSUS, I found it increasingly difficult to be inspired by other artists in a way that I could have used the word "fan". Until XOXO came. Also because of his follow-up album "Hinterland" I now am a fan. But everyone who follows me on Facebook will surely have noticed that. Why? Because on the one hand the guy is pretty much congenial and because I have my roots in Hip Hop music. (My first project was called "The Better Feeling". Besides a mixtape of extended mixes of popular songs [which I produced by using a cassette player and a pencil], I also made German Rap with beats done by a friend). On the other hand, and this is probably the decisive point, I can virtually connect any text of Casper to a story from my own life.
3. Covenant - Europa
For years, Covenant has been my absolute favorite band. This album brings together their biggest strength: Eskil's voice, great melodies, great lyrics and a unique intransigency concerning arrangement and sound selection.
4. INXS - Welcome To Wherever You Are
A few years ago I was having a beer with my former guitarist and also best friend, and we were wondering why the best albums (at least when it comes to our own taste) were all published between 1989 and 1992. Besides those I mention we talked about albums like Achtung Baby (U2), Violator (Depeche Mode), Out Of Time (REM), Disintegration (The Cure). We wondered if it was because the world changed and because musical vision and working methods followed, or if it was a question of age and being particularly receptive for this kind of music. We didn't find the answer, but we found out that INXS had written a really great album. An album, which is still on my rotation list.
5. Depeche Mode - Violator
This album was essential for me, my musical taste and my further development. On the other hand it contains "Halo" which is, far above all, my favorite song of the band.
6. Green Day - American Idiot
Probably the album I bought the most. At least 4 times misplaced, lost or borrowed and had to buy it again at the end. This album is epic and it shows the diversity of the band. Whenever we play our song "A Lonesome Girls Night" live, I quote a song from this album as a small homage to this project.
7. New Model Army - Thunder And Consolation
The voice, the harmony, the youth. That's all I need to say about this album and this band!
8. Selig – Und Endlich Unendlich
I love good songs with German lyrics. Whether they come from the field of pop, rock or hip hop. I think of bands/artists such as Kraftklub, Exclusive, Bosse, Maxim or Tocotronic. Selig has always been a constant in my life, but with "Und Endlich Unendlich" and the two great follow up albums ("Ewigkeit zu Ewigkeit" and "Magma") it became almost a vital element. Also my son has an exceptional taste in music - in addition to the music of his dad and his absolute passion for Casper- there are primarily songs from Selig, which he wants to hear as loud as possible in the car. Everybody knows "Ohne dich", incidentally one of the songs which I didn't like much and the version of HURTS (anyway also a really great band) I even liked less. But when listening to "Ich fall in deine Arme", I feel completely different in a positive way. A great song. Moreover, I have to thank my good friend Tilo Ladwig (Absurd Minds), who, at that time (in 2009) when our album was mastered, again recalled the greatness of Selig.
9. Syntec - Upper World
Maybe my access to the "scene". It was just the other day when touring again with my good friend Thomas from Nachtmahr, we realized that this album has influenced us both somehow. We couldn't tell what has shaped us exactly. But I like this album still very much and it was a huge pleasure to share a stage with them in February.
10. VERSUS - Different Twilight Places
Besides "The White Room", this is definitely the most important album in my life. Why? Because it is the first officially released album of my band VERSUS, because it was written and produced exactly how we wanted it... without compromise, without limitation: 100% VERSUS. And we exactly got the reactions we expected beforehand: good album, but we do not know how to pigeonhole you! Of course, all the other albums are now available as digital downloads. But every musician needs the feeling to hold his own album in his hands. The album for which you have worked so long and with all your heart and soul. I would re-write and publish this album 1:1 because at that time I it felt right and still feels correct. A magazine asked me in 2009 when we were about to release the "Different Twilight Places" album, what kind of reactions I was expecting. My response was something like: I would be happy if the people would feel the same when listening to this album (because of its great variety) as I felt when hearing "Random Is Resistance" of ROTERSAND (a really great album!). However, 6 years passed, which means that we have to start from close to zero with our new album next year. But I turn back the clock to see what's still ahead of us.
But I simply can't leave all the other great albums aside. At least I want to list them because they are in no way inferior to those I've just talked about:
Angels And Airwaves – We Don´t Need To Whisper
Apoptygma Berzerk – Welcome To Earth
Camouflage – Sensor
FAQ. Whitechapel
Frida Gold – Juwel
EMF – Schubert Dip
Icon Of Coil – The Soul Is In The Software
Legend – Fearless
Madonna – Ray Of Light
Mesh – Who Watches Over Me
Nachtmahr – Veni Vidi Vici
Paradise Lost – Host
Philipp Boa And The Vodooclub - Exile On Valetta Street
Placebo – Sleeping With Ghosts
Robbie Williams – Rudebox
Rotersand – Random Is Resistance
Sono – Panoramic View
The Killers – Day & Age
U2 – Achtung Baby
Useless ID – Redemption
Thank you André for that awesome insight!!!
Versus on Facebook: https://www.facebook.com/Versus2?fref=ts
Nachtmahr on Facebook: https://www.facebook.com/nachtmahr.band?fref=ts
Picture: HR-Pictures | Helge Roewer (www.hr-pictures.de)
Britta Tabrit
02/08/2015
---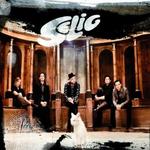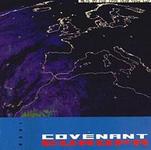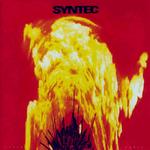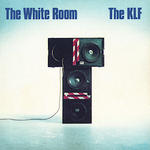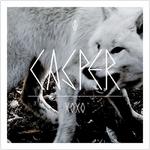 ---