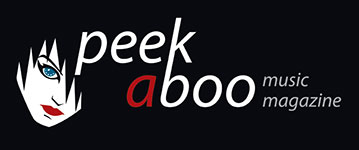 like this movie review
---
ANDREJY ZVYAGINTSEV
Leviathan
Movie
Drama
[91/100]

Lumière
15/02/2015, Didier BECU
---
Leviathan, the latest film by Andrey Zvyagintsev, was created with the support of the Russian Ministry of Culture and is the entry for the Oscar for Best Foreign Film, but only recently the film can be seen in Russia (although two million Russians already saw it tghrough illegal means). Oficially because of a silly law of Vladimir Putin that forbids swearing in movies. Believe us, there are a lot of ugly words and many vodka is served, but the real reason for banning Leviathan is that the director is criticizing the Putin-regime too much.
Leviathan is somewhat based on the Book of Job. Besides a poignant love story, Andrey Zvyagintsev denounces the corruption in his country. Nikolai (Aleksey Serebryakov) lives with his wife Lilya (Elena Lyadova ) in a coastal town on the Barents Sea. The corrupt mayor (Roman Madyanov) wants to take his land in any way possible. Nikolai can count on the help of a befriended lawyer (Vladimir Vdovichenkov) in Moscow, but the mayor can't be intimidated.
Many critics found it incomprehensible that Leviathan didn't receive the Golden Palm. It sounds like a story we keep on repeating, but after The Return, The Banishment and Elena, the Russian filmmaker has created another cinematic gem that feels like a splendid mixture of an Eastern European variant of a Martin Scorsese crime story and a modern Andrei Tarkovsky fairy tale. Zvyagintsev alternates intense dialogues with beautiful shots of barren landscapes. Add that to the amazing score by Philip Glass, and you know that Leviathan is one of the film jewels of 2014. A must!
Didier BECU
15/02/2015
---
Je kan veel over Rusland of de voormalige Sovjet-Unie zeggen, qua cinema zit je er bijna steeds op rozen. Het lijstje van meesterwerken is ellenlang en uiteraard mag je daar ook Leviathan, de laatste film van Andrey Zvyagintsev, aan toevoegen. Met wat geluk kan dit drama zelfs de Oscar voor Beste Buitenlandse Film binnenrijven. Ofschoon er naar schatting ruim twee miljoen Russen de film al via een illegale weg hebben gezien, is Leviathan nog maar onlangs door Vladimir Poetin en zijn gevolg vrijgegeven. Vreemd als je weet dat deze prent is gemaakt met de steun van het Russische ministerie van cultuur. Officieel was dat het gevolg van een dwaze recente wet die het vloeken verbiedt. Er vallen natuurlijk heel wat lelijke woorden en er worden talloze liters vodka gezopen, de echte reden van de verbanning is wellicht dat deze film net iets te veel het Poetin-regime hekelt.
Leviathan is lichtjes gebaseerd op het Boek van Job. Naast een aangrijpend liefdesverhaal, wil Andrey Zvyagintsev vooral ook de corruptie in zijn land (en dus van het Poetin-regime) aan de kaak stellen. Nikolai (Aleksey Serebryakov) leeft samen met zijn vrouw Lilya (Elena Lyadova) in een kuststadje aan de Barentszee. Zijn woning is een doorn in het oog van de corrupte burgemeester (Roman Madyanov) die de grond op alle mogelijke manieren wil afpakken. Nikolai kan op de hulp van een bevriende advocaat (Vladimir Vdovichenkov) uit Moskou rekenen, maar de burgervader geeft zich niet zo maar gewonnen.
Heel wat critici begrepen niet waarom Leviathan niet met de Gouden Palm naar huis kon. Het klinkt misschien voorspellend, maar na The Return, The Banishment en Elena tovert deze Russische cineast nog maar eens een cinematografisch pareltje uit zijn hoed dat zowel op een Oost-Europese variant van een Martin Scorsese-misdaadverhaal, als op een hedendaags Andrei Tarkovsky-sprookje lijkt. Zvyagintsev wisselt intense (brutale) dialogen af met prachtige shots van dorre landschappen. Na afloop blijven er maar weinig huisjes overeind, zelfs de kerk moet eraan geloven. Cinematografisch vernuft dat nog eens wordt versterkt door de indrukwekkende score van Philip Glass. Kort samengevat: Leviathan is één van de filmparels van 2014 die je gewoonweg niet mag missen!
Didier BECU
15/02/2015
---
---