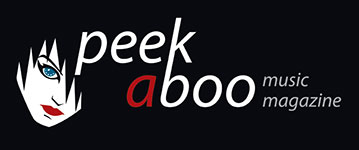 like this movie review
---
ANDREW GOTH
Gallowwalkers
Movie
Horror
•
Western
[44/100]

A-Film
02/02/2015, Didier BECU
---
There is actually a lot more to tell about the background of Gallowwalkers than about the film itself. Normally this zombie western would have been released years ago, but because lead actor Wesley Snipes was in prison for a few years because he "forgot" to inform the IRS about $12 million, the movie disappeared in the vault of Lions Gate. Even director Andrew Goth (speaking of strange names!) cdidn't ask why the film wasn't shown for three years. And then of course there was The Expendables 3:, the movie that was meant to be the comeback for the actor. Although no one was interested in the new adventures of Snipes on the big screen, they still decided to release Gallowwalkers on the DVD-market.
In all fairness, Wesley Snipes is rather a pack of muscles, than an acting talent. Something that stands when he has to carry a whole film himself or if the direction is put in the hands of a non- talent like Andrew Goth. It was his intention (at least we think so) to combine a spaghetti western with a zombie film. No, Aman (Wesley Snipes) is not the kind of zombie you see in The Walking Dead, but he's dead though. A gang of hooligans, led by Kansas (Kevin Howarth), has raped Aman's sweetheart and now it is obviously time for revenge. Goth adds some nonsense to the revenge story, but you shouldn't expect more, to put it briefly: this is the usual Snipes clutter.
For whom this film is made for? There isn't much horror (except a bucket of blood) or action. Goth has clearly watched the films of Sergio Leone, but it seems more like a failed homage. No, the film fan can be reassured: we won't see Wesley Snipes back that soon!
Gallowwalkers is released on A-Film , on both Blu-ray and DVD.
Didier BECU
02/02/2015
---
Er valt heel wat meer te vertellen over de achtergrond van Gallowwalkers dan over de film zelf. Normaliter was deze zombiewestern al jaren geleden uitgekomen, maar doordat hoofdrolspeler Wesley Snipes een paar jaar diende te brommen omdat hij 12 miljoen dollar had ontdoken, verdween de film in de kluis van Lions Gate. Zelfs regisseur Andrew Goth (over vreemde namen gesproken!) vroeg zich niet af waarom de film drie jaar lang niet werd vertoond. En dan was er natuurlijk The Expendables 3:, de actiefilm die de ondertussen vrijgelaten acteur een comeback moest bezorgen. Ofschoon er geen mens geïnteresseerd was in nieuwe avonturen van Snipes op het witte doek, besloot men toch om Gallowwalkers op de dvd-markt te gooien.
Eerlijkheidshalve is Wesley Snipes nooit meer dan een pak spierballen zonder veel acteertalent geweest. Een gebrek dat nog meer opvalt als hij een film volledig zelf moet dragen en de regie in de handen van een non-talent als Andrew Goth wordt gestopt. Het was Goths bedoeling (althans dat denken we toch) om een spaghettiwestern met een zombiefilm te combineren. Neen, Aman (Wesley Snipes) is niet het soort zombie uit The Walking Dead, toch is hij een levende dode. Een bende hooligans, aangevoerd door Kansa (Kevin Howarth, heeft Aman's liefje verkracht en nu is het natuurlijk tijd voor wraak. Goth voegt aan het wraakverhaal dat hijzelf heeft geschreven nog wat onzin toe, maar meer moet je er eigenlijk niet achter zoeken, of om het korter te zeggen: de gebruikelijke Snipes-rommel.
Ook rijst de vraag voor wie deze film uiteindelijk is gemaakt. Veel horror (behalve een emmer bloed) en actie zit er niet in. Goth heeft wel goed gekeken naar de films van Sergio Leone, maar meer dan een mislukte hommage kun je dit niet noemen. Neen, de filmfan kan gerust zijn: Wesley Snipes zien we voorlopig niet meer terug.
Gallowwalkers is uitgebracht op A-Film, en dit op Blu-ray en dvd.
Didier BECU
02/02/2015
---
---