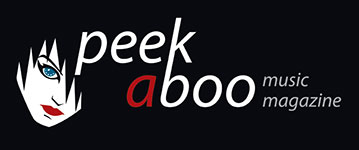 like this article review
---
ANDREW PETTIT
Ten Albums That Changed My Life
Article
14/12/2015, Didier BECU
---
Peek-A-Boo asked Andrew Pettit, the DJ of the Australian radio show Dazed And Confused, to come up with ten records that changed his life.
Listing ten albums as my very best has always been a difficult task as there are so many great albums out there. I started DJ-ing a mix of new wave, punk, reggae and ska music around the age of 14 or 15 and during that time and in the years that followed, these were some of the albums that changed my life and path as a DJ, which are still very meaningful to me today.

1. BAUHAUS – Mask
This album blew me away the first time I heard it. It was powerful, dark and awesome. I was hooked on Bauhaus and dark music from then on out. Peter Murphy's vocals mixed with powerful atmospheric bliss, what wasn't there to like about Mask. This album is most likely responsible for my love of dark music today.

2. THE SISTERS OF MERCY - First And Last And Always
I was already familiar with some of the early single releases of The Sisters of Mercy, such as Alice and Temple of Love and got caught up in the hype and anticipation for this album release and I wasn't disappointed. Many of the songs on this album are still some of my personal favorites 30 years later.

3. GANG OF FOUR - Songs of the Free
This was one of those post-punk bands that had great bass lines and arrangements plus some punchy production pieces on this album. Call Me Up and We Live As We Dream Alone hit the spot for me and are my favorite tracks on this album.
4. KILLING JOKE - Killing Joke
This is one of my favorite albums of all time. This album has everything. It was almost like everything I liked about music in general at the time was on this album. I am really glad to see that this band went from strength to strength and continues to make great music today.
5. TALKING HEADS - Remain in Light
This album had some great rhythmical bass, production, all mixed up with the awesome voice of David Byrne. Once In A Lifetime was a big hit from this album, but it was Seen And Not Seen and Listening Wind that did it for me. Something about this album is great, but not easy to describe.
6. DEPECHE MODE - Speak & Spell
Electronic music had hit a high note when these guys put out this album. They were inspirational and this album really stood out as one of the best during that era. This is one of those albums I can listen to from start to finish anytime and I still get a great buzz from it.
7. JOY DIVISION - Closer
It's hard to comment on Joy Division, except to say the band and this album are pure genius.
8. THE CLASH - London Calling
I was a big fan of The Clash during my youth and this was one of those double albums I couldn't stop listening to. I really like the variation of music styles that appear on this album.
9. GARY NUMAN – Replicas
There was something really special about Gary Numan. Tubeway Army's first album already had grabbed my attention, but Replicas took the game to a whole new level. Definitely one of my all time synth favorites.
10. THE CURE - Three Imaginary Boys
This album is one of my favorites. I learnt to play drums by drumming along to this album over and over again. Fond memories back from the day and every song on this album is great.
Didier BECU
14/12/2015
---
Peek-A-Boo vroeg aan Andrew Pettit, de dj van de populaire Australische radioshow Dazed And Confused om de tien platen voor te stellen die zijn leven hebben veranderd.
Tien albums opsommen is altijd een moeilijke taak, want er zijn zo veel goede platen. Ik begon als dj met het draaien van new wave, punk, reggae en skamuziek toen ik 14 of 15 was, en in die tijd (ook in de jaren nadien) verschenen heel wat albums die mijn leven veranderden of die belangrijk waren voor mij als dj. Platen die tot vandaag nog altijd even belangrijk zijn.
1. BAUHAUS – Mask
Vanaf de eerste keer dat ik dit album hoorde, blies Mask me omver. Het was krachtig, donker en geweldig. Vanaf dat moment was ik verslaafd aan Bauhaus en donkere muziek. Peter Murphys zang die wordt gemengd met krachtige, atmosferische gelukzaligheid. Wat kan je fout zeggen over Mask? Dit album zorgde er echt wel voor dat ik vandaag zo van donkere muziek houd.
2. THE SISTERS OF MERCY - First And Last And Always
Ik kende al een paar nummers van The Sisters of Mercy, zoals Alice en Temple Of Love. Ik raakte verstrikt in de hype en na het horen van dit album was ik zeker niet teleurgesteld. Veel van de nummers op dit debuut behoren 30 jaar na datum nog steeds tot mijn persoonlijke favorieten.

3. GANG OF FOUR - Songs of the Free
Gang Of Four was één van die postpunkbands die in een album zowel een fantastische bas als een pittige productie konden stoppen. Call Me Up en We Live As We Dream Alone: dat waren mijn nummers op deze plaat!
4. KILLING JOKE - Killing Joke
Dit is een van mijn favoriete albums aller tijden. Deze plaat heeft alles. Het was bijna alsof alles wat ik muzikaal graag had op één album stond. Ik ben echt blij dat deze band steeds krachtiger werd en dat hij tot op vandaag nog steeds geweldige muziek blijft maken.
5. TALKING HEADS - Remain in Light
Dit album had een fantastische ritmische bas, een geweldige productie, maar natuurlijk ook de sublieme stem van David Byrne. Once In A Lifetime was wel de grote hit uit dit album, maar voor mij waren Seen And Not Seen en Listening Wind de nummers die het hem deden. Dit album is fantastisch, maar het is niet gemakkelijk om te zeggen waarom dat zo is.
6. DEPECHE MODE - Speak & Spell
De elektronische muziek haalde een piek toen deze jongens dit album uitbrachten. Ze waren een inspiratie en wat mij vooral opvalt is dat dit album een van de beste uit die tijd is. Speak & Spell kan ik van het begin tot het einde beluisteren en er nog steeds enorm van blijven genieten!

7. JOY DIVISION – Closer
Het is moeilijk om iets over Joy Division te zeggen, behalve dat de band op Closer geniaal was.
8. THE CLASH - London Calling
Tijdens mijn jeugd was ik een grote fan van The Clash en ik kreeg maar niet genoeg van dit dubbelalbum. Ik houd echt enorm veel van de verschillende stijlen die je op dit werk terugvindt.
9. GARY NUMAN – Replicas
Gary Numan was echt iets bijzonders. Het eerste album van Tubeway Army had al mijn aandacht, maar Replicas bracht alles naar een nieuw niveau. Replicas is zonder twijfel één van mijn favoriete synthplaten.

10. THE CURE - Three Imaginary Boys
Dit album is één van mijn favorieten. Ik leerde drummen door gewoon op dit album te drummen! Een plaat vol goede herinneringen, en elk nummer op dit album is geweldig.
Didier BECU
14/12/2015
---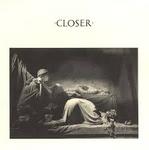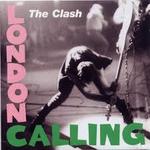 ---