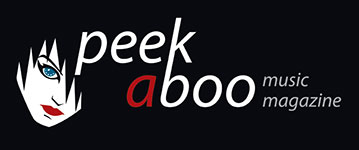 like this article review
---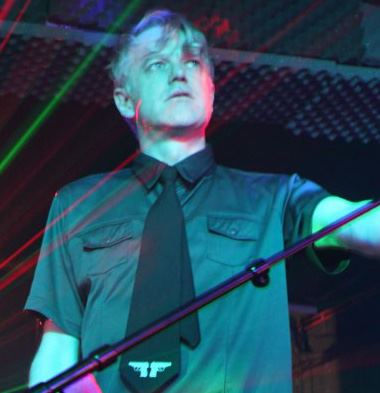 ANDREW TRAIL (BLACK LIGHT ASCENSION)
Albums That Changed My Life
Article
10/12/2016, Didier BECU
---
The next artist in our series of ten albums that changed a life is Andrew Trail of Black Light Ascension...
1. TUBEWAY ARMY - Replicas
Well, it may not be cool to admit it, but Replicas - Tubeway Army was the first album to rock my world in my early teens. The alienation, the complete lack of rock stance and androgeny, all of this meant a lot to a boy far out of Sydney in the Blue Mountains.
2. THROBBING GRISTLE - Second Annual Report
Bizarrely enough, at almost exactly the same time a friend called, Jon Evans (from Last Dominion Lost, and many other Berlin based outfits) brought around a copy of Second Annual Report by Throbbing Gristle. Now, I'll be honest, I thought it was absolute rubbish, the track Hamburger Lady made me feel sick, especially when I found out what it was about. However, weeks later I heard a two hour radio special on Throbbing Gristle, where the band members explained the methodology behind it, and something clicked inside. I was suddenly a fan.

3. JOHN FOXX - Metamatic
Metamatic by John Foxx was something I discovered shortly afterwards. For a while I literally would listen to nothing that didn't have a drum machine. I loved the futurism of it, the thin minimalism, the alienated and yet strangely romantic lyrics. I played one side of that album, every day, for almost two years. Needless to say my parents weren't fans. When I moved from the mountains to the suburbs of Windsor, I ran into a group of people that later became my first band.

4. CHROME - Red Exposure

5. CABARET VOLTAIRE - The Voice Of America
They put me on to Chrome's Red Exposure, and it was a revelation. Here was something that was almost rock and roll, yet it was wrong, so wrong. We would play it at parties full of car enthusiasts (aka Rednecks) and watch them change from acceptance to disgust as the very wrongness of it became apparent... That album and The Voice Of America would be no more.
6. JOY DIVISION - Closer

7. SWANS - Holy Money
Fast forward several years, and my first band has long since folded. I'd finally moved to the big city of Sydney. I had already bought every Joy Division and Throbbing Gristle bootleg known to mankind, so I desperately needed to move on. Luckily a slightly feral but charmingly persistent girl in a record shop said Swans, you need Swans. Eventually I relented and Holy Money by Swans became a mantra and an inspiration. The repetition, the hypnotic control it had, it was like they were all organic sequencers running on hatred and smack.I used to hire PA systems for my group The Ministry Of Love, from the same company for almost 4 years. One day they showed me something funny. As a security thing they would take a security picture of you with a Polaroid camera. On every one of those photos, every week, for 4 years, I was wearing the Holy Money T-shirt, gradually getting more tattered and faded until the last shot where it had torn in half and was just hanging off my shoulders.

8. COIL - Horse Rotorvator
Horse Rotorvator by Coil became a firm favourite. I was disappointed with the direction Psychic TV had gone, but loved the orchestral oddness, the strangely threatening gayness and the pure scope and vision of that record.
Dubiously.
9. CURRENT 93 - Dogs Blood Rising.
It's amazing I survived. My hosts in the Adelaide hills had run off to a party, leaving me alone in their isolated house. They found me hours later standing hiding behind the curtains, just coming down and demanding what was that horrible music...and where could I get it. I had felt betrayed by the direction so many Industrial bands had gone by the mid eighties, so...

10. FRONT 242 - Official Version
This album gave me some hope there was somewhere to go. Obviously, it was still dance music, but tough with lyrics about technology and the nuclear threat, all incredibly exotic to a Sydney boy. O there you have it... far too much information and some of the albums which changed my life... or ruined it, depending on your perspective...
Didier BECU
10/12/2016
---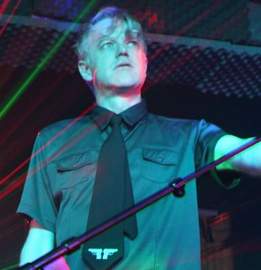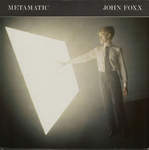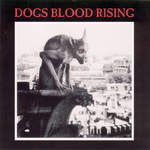 ---