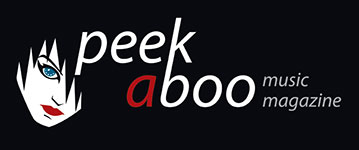 like this movie classics review
---
ANDRZEJ WAJDA
Man Of Marble
Movie
•
Movie classics
Biography
•
Political
[83/100]

Second Run DVD
26/05/2014, Didier BECU
---
If you forget about Roman Polanski, you can say that Andrzej Wajda is the most important director from Poland. The artist who is almost 90 can look back on an impressive, but turbulent life as a filmmaker. Wajda is worldwide seen as one of the most important cinematographers, but for the Polish authorities he always has been considered as a danger. That's of course because his films were a protest against the ruling regime. A good example is Man of Marble that has been released in 1977 and is the first part of his so-called worker's trilogy. The second part was Man of Iron from 1981 and the final one was out last year (Walesa, Man Of Hope) and it probably will also be the last film made by him.


As said the movie was shot in 1977, a time in where Solidarność hadn't any impact then, but according to Wadja you can say that Man Of Marble is a sort of preview from what was going to happen in Poland. Originally the movie should have been released in 1962, but because Wadja was facing censorship, he only could realize his dream a decade later. That's a whole time. Not only the political landscape had changed, also the architecture. The director made a whole new concept from his original idea. The essence of the movie hasn't changed though: the story a model worker who was once praised, but later rejected by that same government.


For her final work as a film student Agnieszka (Krystyna Janda) wants to make a documentary about Mateusz Birkut (Jerzy Radziwiłowicz). This man was a bricklayer in the 50's who was one of the workers who build Nowa Hutta, the first socialist city. Because Birkut was the fastest bricklayer, the authorities praised him as a model worker. Everywhere in Gdansk you could see gigantic posters with his face. The model worker eventually became soon a revolutionary as he was protesting against the hard work and the low payments. Suddenly the angel lost his wings. The posters were taken down and nobody knew what happened with him afterwards. Agnieszka is intrigued by this mystery, but no one seems to be able (or willing) to give an answer.


It would be wrong to say this movie is an easy ride, but that doesn't mean Man Of Marble doesn't need your attention. The film is by some seen as the Citizen Kane from Poland and many critics cite the film as one of the best foreign films ever. The film is divided in two different styles. The black and white parts that show footages from Birkut during the 50's are quite similar to the heroic images that we know from the legendary
Eisenstein-movies, while the scenes from the 70's remind us of the (extremely underrated) film art from Zulawski.


he slot might look a bit abrupt, but never forget that Wadja was forced to make such an end. The film has been for years difficult to find, but this month the British label Second Run DVD has released this restored (and magnificent!) version on DVD. The sound has also been restored, and that's an important bonus as this movie features the excellent (kind of weird) discosoundtrack from Andrzej Korzyński whose most well known score is the one from Possession by Andrzej Żuławski. His music is often compared to the one by Goblin, the band that made some soundtracks for giallos by Dario Argento.


Also included is a second disc on where you can find interviews with Andrzej Wajda who tells us how difficult it was for him to make movies when communists were ruling over Poland. Also you can find an interview with actress Krystyna Janda and assistant director Agnieszka Holland. That's a quite strange story, as Holland had an enormous influence on the movie, but she did everything in secret as the authorities forbid Wadja to work with her!


So yes, this is a classic to own! Now out on Second Run DVD.
Didier BECU
26/05/2014
---
Als je Roman Polanski niet meetelt dan is Andrzej Wajda zonder twijfel de grootste filmmaker die Polen ooit heeft gekend. De man nadert ondertussen zijn negentigste levensjaar en kan terugblikken op een zeer turbulent leven als cineast. Wajda wordt wereldwijd als een geniale filmmaker aanzien, maar de Poolse autoriteiten konden helemaal niet met zijn films lachen die vaak een regelrechte aanklacht tegen het communistische regime waren. Een mooi voorbeeld daarvan is de in 1977 verschenen Man of Marble die het eerste luik vormde van zijn arbeiderstrilogie. In 1981 werd Man of Iron uitgebracht, gevolgd door het finale slot Walesa, Man Of Hope dat pas vorig jaar verscheen en waarschijnlijk de laatste film is die Wajda ooit zal maken.

In 1977 stond de arbeidersbeweging Solidarność nog volop in zijn kinderschoenen, toch ziet Wajda Man Of Marble jaren na datum als de voorloper van de revolutie die Polen van het communistische juk zou bevrijden. Eigenlijk was het de bedoeling dat Man Of Marble in 1962 zou worden uitgebracht, maar dat bleek uiteindelijk een onmogelijke opdracht. Uiteindelijk kreeg Wajda meer dan tien jaar later deze kans alsnog, maar omdat het landschap (zowel wat de architectuur als de politiek betreft) volledig was veranderd, was er ook nood aan een nieuwe kijk op zijn project. De essentie van het verhaal is evenwel hetzelfde gebleven: het relaas van een modelarbeider die eerst werd opgehemeld en later door dezelfde regering het zwijgen werd opgelegd.

Voor haar eindwerk wil de jonge cineaste Agnieszka (Krystyna Janda) een film draaien over Mateusz Birkut (Jerzy Radziwiłowicz). In de jaren 50 kreeg Birkut van de partij het etiket van modelarbeider. Als metselaar die meehielp om de Nowa Hutta (de eerste socialistische stad) op te bouwen, kon hij als geen ander in een recordtempo stenen leggen. Zijn inzet stond dan ook als voorbeeld voor de andere arbeiders. Er werden in Gdansk overal gigantische posters met zijn portret opgehangen, maar gaandeweg ging hij nadien tegen de uitbuitingen revolteren. Birkut nam het niet dat de arbeiders voor een hongerloon keiharde arbeid moesten verrichten. Op een dag verdwijnen dan ook alle posters van hem. Ook is er geen filmmateriaal aanwezig van wat er na de revolte is gebeurd. Agnieszka vraagt zich luidop af wat er nadien met de arbeider is gebeurd, maar niemand kan (of nog erger wil) daarop een antwoord geven.

Iedere lezer zal het ondertussen wel door hebben dat Man Of Marble niet het soort film is dat je bekijkt met een pak friet op schoot (alhoewel zoiets altijd moet kunnen!). Omdat de film zowel uit kleurenopnames als zwart-witbeelden (zogezegd de overgebleven opnames van Birkut) bestaat kan de Poolse filmmaker heel wat experimenteren. Wajda kan zeer goed met de camera overweeg en dat merk je in beide stijlen. Het verhaal is misschien wel een tikkeltje verouderd waardoor wat mensen zouden kunnen afhakken, maar het cinematografisch genot blijft toch overeind. De propagandafilmpjes roepen herinneringen op aan de heroïsche beelden die we uit de Eisensteinfilms kennen, terwijl de opnames uit de jaren 70 vergelijkingen vertonen met het (enorm onderschatte) werk van landgenoot Zulawski. Het einde lijkt misschien wat abrupt, maar Wajda was verplicht om naar de stem van de censuur te luisteren. Deze baanbrekende film was jarenlang onvindbaar, maar is nu in gerestaureerde versie verkrijgbaar op Second Run DVD. Een aanrader? Als je van het genre houdt absoluut, maar dat wisten wellicht de fans van Oost-Europese films al heel lang.....


Het geluid bestaat wel grotendeels uit Poolse dialogen en nummers van Slavische zangkoren, toch moet je ook eens naar de opmerkelijke soundtrack van Andrzej Korzyński luisteren die met zijn vreemde discoklanken een Pools instituut werd. Zijn beroemdste muziek is ongetwijfeld die van Possession van Andrzej Żuławski. Zijn scores zijn goed te vergelijken met die van Goblin, de band die verantwoordelijk was voor heel wat beroemde giallos van Dario Argento.

Het bonusmateriaal is netjes op een tweede disk te vinden. In totaal heb je, naast een uiterst informatief boekje, ook drie interviews. Allereerst is er Andrzej Wajda die vertelt hoe moeilijk het was om in tijden van censuur films te maken. Ook is er een gesprek met hoofdrolspeelster Krystyna Janda en regieassistente Agnieszka Holland. Deze laatste was van grote invloed, maar haar medewerking werd volledig geheim gehouden. Het lijkt misschien wel mager dat het bonusmateriaal niet meer is dan wat gespreken, wel zijn ze bijzonder interessant!

Met Man Of Marble van Andrzej Wajda heeft het Britse Second Run DVD weer een dvd op de markt gebracht die een hebbeding is voor liefhebbers van Oost-Europese cinema. Niet alleen wordt deze film wel eens de Citizen Kane van Polen genoemd, ook is de opgepoetste versie er eentje om in te kaderen!
Didier BECU
26/05/2014
---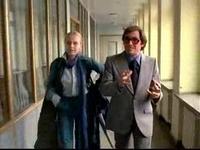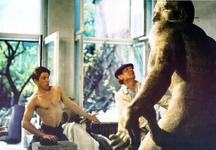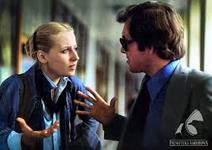 ---