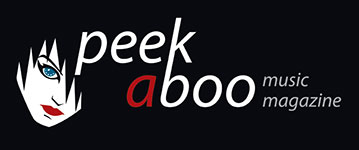 like this movie classics review
---
ANDRZEJ WAJDA
The Promised Land
Movie
•
Movie classics
Drama
[82/100]

Second Run DVD
06/01/2015, Didier BECU
---
According to the Polish film magazine Film The Promised Land (Ziemia Obiecana) by Andrzej Wajda is the best Polish film ever made. That is also what the Polish authorities thought, but because Andrzej Wajda already had caused a lot of controversy, they gave the critics the advice to praise the movie, but not to say a word about the director. In America things were not better. The drama was indeed tipped for an Oscar, but eventually banned because some thought that the story was anti-Semitic. A criticism that has hurt Andrzej Wajda always and that is a totally insane thought because just like the novel of Władysław Reymont, The Promised Land is a charge against anyone who abused the poor farmers and workers in Łódź, including a Jew who was part of the group of industrialists.
Andrzej Wajda who was sent away from school when he was thirteen, never heard of the book by Nobel laureate Reymont, but got it on the advice of his friend Andrzej Zulawski. He was stunned by the precision with which Reymont tells about the misery of the workers of Lodz. The story is often compared to works by Emile Zola and deals about three friends: the Pole Karol Borowiecki (Daniel Olbrychski), the German Max Baum (Andrzej Seweryn) and the Jew Moritz Welt (Wojciech Pszoniak), who want to start a textile factory in Łódź.
Wajda denounces capitalism and shows the atrocities that go with it. The visuals, the decors and the performance are just stunning. It is also a conscious decision to stop the epic in 1905, the year in which the socialist ideology engulfed Poland.
The Promised Land never has a dull moment and to Wajda standards it is even a fairly easy movie. This indispensable classic is now released in restored version on the fine Second Run DVD-label.
Didier BECU
06/01/2015
---
Als je het Poolse filmblad Film moet geloven dan is The Promised Land (Ziemia Obiecana) van Andrzej Wajda de allerbeste Poolse film die ooit is gemaakt. Dat vonden ook de Poolse autoriteiten, maar omdat Andrzej Wajda eerder al voor heel wat controverse had gezorgd, gaven ze de recensenten toch de raad om de film aan te prijzen, maar wel met geen woord over de regisseur te reppen. Ook in Amerika liep het niet van een leien dakje. Het drama werd wel als een Oscarkandidaat getipt, maar uiteindelijk verbannen omdat sommige academici vonden dat het verhaal te antisemitisch zou zijn. Een kritiek die Andrzej Wajda steeds pijn heeft gedaan en dieeigenlijk volslagen waanzinnig is. The Promised Land is net als de gelijknamige roman van Władysław Reymont een aanklacht tegen iedereen die de arme boeren en arbeiders uit Łódź misbruikte, en daar hoort nu eenmaal ook de Jood bij die deel uitmaakt van het groepje industriëlen.
Andrzej Wajda die op zijn dertiende van school werd gestuurd, had zelf nog nooit van het boek van Nobelprijswinnaar Reymont gehoord, maar kreeg het op aanraden van zijn vriend Andrzej Zulawski in handen gestopt. Wajda was verbijsterd door de precisie waarmee Reymont de miserie van de arbeiders uit Łódź vertelt. Het verhaal dat vaak met werk van Emile Zola wordt vergeleken, gaat over drie vrienden: de Pool Karol Borowiecki (Daniel Olbrychski), de Duitser Max Baum (Andrzej Seweryn) en de Jood Moritz Welt (Wojciech Pszoniak), die samen in Łódź een textielfabriek willen opstarten.
Deze bijna drie uur durende film kan qua verhaal worden vergeleken met Daens, maar gelukkig voor de kijker kan Andrzej Wajda wel regisseren (sorry baron Coninx!). Wajda hekelt als een echte linkse rakker het kapitalisme en toont de wreedheden die ermee gepaard gaan. Het is ook een bewuste keuze om het epos te laten stoppen in 1905, het jaar waarin het socialistische gedachtengoed Polen overspoelde.
The Promised Land verveelt geen seconde en is naar Wajda-maatstaven zelfs een vrij gemakkelijke film. Deze onmisbare klassieker is vanaf nu in gerestaureerde versie op het fijne Second Run DVD uitgebracht.
Didier BECU
06/01/2015
---
---