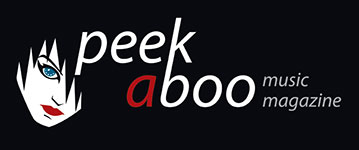 like this movie review
---
ANDRZEJ ZULAWSKI
The Third Part Of The Night
Movie
Arthouse
•
Drama
•
World Cinema
[80/100]

Second Run DVD
18/02/2014, Didier BECU
---
Perhaps I'm not the best person to write a review from Andrzej Zulawski. You see, the man is a hero of mine. Not only because he transformed my favourite actress (Sophie Marceau, from whom he had a son) into the ultimate femme fatale (Mes Nuits Sont Plus Belles Que Vos Jours), but also because this Polish filmmaker is able to put fear in cinema like no one else. The best example of course is Possession, the movie with Isabelle Adjani in where the Berlin Wall looked more frightening than ever.



Less known outside East-Europe is his debut Trzecia część nocy (The Third Part Of The Night) from 1971. The Polish director who doesn't seem to fit in any frame (what makes him great!) reflects his childhood memories in a surrealistic masterpiece.



A young man, Michael, discovers how during World War II his wife and child are brutally murdered. Michael manages to escape. Once in the city, he decides to join the resistance movement. The best way not to get caught by the Gestapo is by injecting himself with the typhus-virus as the German occupants were avoiding these patients at all costs. When Michael is on the run, he enters a building and discovers a woman who is giving birth to her child. The resemblance with her and his died wife is enormous. Michael decides to take care of the woman.


Just like any other Zulawski-movie, The Third Part Of The Night is surely not an easy to handle. The story is confused and more than once the director gives the viewer the opportunity to interpret the story the way he wants. Difficult: yes, but at the same time, cinema at its best. Some dialogues make no sense, or better said: there are many interpretations possible, without one being the right one! In life there are no right decisions, every move a person makes brings him in some other (better or worse) direction. In a Zulawski-movie you see all those directions, the director just twistes with the viewers' mind.



Ironically enough his debut was the sole picture that gave him some "fame" in Poland as he received an award for Best Debut Film at the Polish Film Festival. Soon after his debut Andrzej Zulawski became an idol for some moviefans (me included), but ignored by most. He made masterpieces like L'important c'est d'aimer (with Romy Schneider), Possession, L'Amour Braqué and (the most underrated movie ever) Mes Nuits Sont Plus Belles Que Vos Jours.


As most of Zulawski-fans will know by now, it's not that easy to find his works on dvd. But his debut (which is in a fact a sort of blueprint from his 80's-classics) is out on restored version on Second Run DVD.



Included on here is a 20 minute interview with the Polish genius. He sounds bitter, but he has all the right to do so as the whole world should be lying at his feet. If you love yourself, you should experience Zulawski at least once in your life.
Didier BECU
18/02/2014
---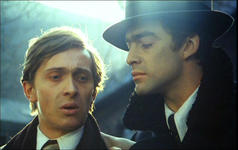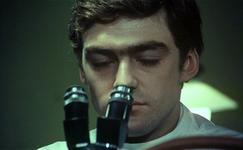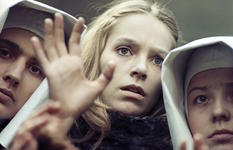 ---