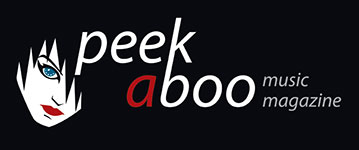 like this article review
---
ANDY JULIA (SOROR DOLOROSA)
Ten Albums That Changed My Life
Article
13/08/2015, Didier BECU
---
Soror Dolorosa, the cold wave/post-punk outfit from Southern France, is one of the favourite bands here at Peek-A-Boo, and so it's only natural to ask singer Andy Julia about the ten albums that changed his life….
I'll make a kind of chronological list, related to my personal experience with music over time, so it's not a top ten, but a mark in the hourglass.
1. In Utero by NIRVANA
A close member of my family offered me the album when I was a little boy. I instantly felt something come alive inside of me, far from all the things I had ever known before.
2. A Wintersunset by EMPYRIUM
This is the first disc I bought when it came out in 1995. Deeply dedicated to nature, this atmospheric record blew me away. In that time, you had to send orders to underground mailorder services and wait for weeks or months until you received it; the underground metal/dark scene was a phantom in society and didn't reached the front covers of the magazines yet. SOROR DOLOROSA recently signed with Prophecy Productions in Germany, and A Wintersunset was their first release.
3. Transylvanian Hunger by DARKTHRONE
This is the ultimate experience i had with Black Metal when I discovered it and that changed my life for a while. Quickly I learned to play drums and had many musical project in the black metal scene.
That was my first experience with the stage, drumming in Nuit Noire, Darvulia, Celestia and Mutiilation.
4. Only Theatre of Pain by CHRISTIAN DEATH
When i met the bass player of SOROR DOLOROSA in a bar, he advised me to listen to this record, at that time I was only listening to Black Metal. I was smashed down by the ambiance of this disc and afterwards you can't be the same person anymore.
5. Closer by JOY DIVISION
The first time I put it on my turntable, I didn't understood what I heard. The 3rd time was like a drug, a new definition of minimalism and perfection for a music record. The front cover never left my mind since that time.
6. Dead Can Dance by DEAD CAN DANCE
This band is one of my favorite band so far,Ii can't explain how their sound speaks to me in the deepest part of my soul. Maybe it's because it's the first album and it's totally impenetrable. This disc is like a vast forest, a black hole or an endless night, burnt by a white light.
7. Script of the Bridge by THE CHAMELEONS
This album is the best new wave guitars album ever made, I could never get through.
8. I Saw The Sun (Unreleased) by SLOWDIVE
This band influences thecomplete indie/dark/alternative scene today and doesn't have the success it expected at the time. This 20 songs record is what they made of pure shoegazing, intimate and atmospherical. I remember a summer, maybe ten years ago, when I was listening to it all day long with my best friend Neige from Alcest.
9. Perdition City by ULVER
I had a period of two years that I was listening every fucking day under the shower... when black metal heads make trip hop.
10. Kill For Love by CHROMATICS
The L.A master Johnny Jewel made a masterpiece with this double LP that I would recommend to anybody on this earth. It appears to be easy and sugared and that's finally a perfect mix between retro influences and a personal sense of modernity. Itt was a simple idea to make girl sing all the things a man would like to say to his girl and they simply wrapped it into a silky blanket.
Didier BECU
13/08/2015
---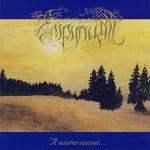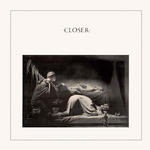 ---