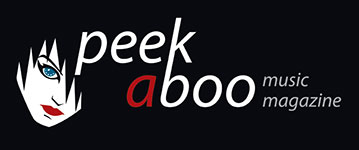 like this article review
---
ANDY OPPENHEIMER
Ten Albums That Changed My Life
Article
08/12/2016, Didier BECU
---
Peek-A-Boo asked Andy Oppenheimer, the man behind minimal bands such as Oppenheimer Analysis and Oppenheimer MK II to present us the ten albums that changed his life.
Like so many of my generation, privileged to have witnessed the dawn of the pop and rock age, getting your first record as a child was the most exciting thing in the world. I grew up in a household steeped in Italian opera and musical schmaltz, which meant grabbing onto anything that sounded like something else. After the fag end of '50s rock and roll had burned out by 1961, my mum bought me my first single, 'Do the Loco-Motion' by Little Eva. And yes I played it on a tiny Dansette record player like millions of others did at the time.
Fifty years on, there are dozens of albums I've loved but just a few I would class as life-changing. While some of these have not remained favourites, they had a great effect on me at the time. So climb on board the Oppenheimer Time Machine for 50 years of fabulous music…
1. THE BEATLES - With The Beatles
My top ten begins when I am ten. The 'beat groups' have burst forth onto an unsuspecting planet and the sheer ecstasy of that sound is like nothing that has been before. Until now popular music, clothes, films, and fashion of any value has come from the USA; now all that is changing. Britain is now the pop-culture centre of the Known Universe.
I've already heard the Beatles' first radio broadcast and seen their first live TV appearance. Mum brings home a long-playing record, With the Beatles - and it's the most wonderful thing I've ever heard, once I remember to switch the speed to 33 rpm. And I love the two covers of great US soul tracks, Please Mr Postman and Money, as I'm already a soul fan. This their second album, produced by the incomparable George Martin, is still I think one of the greatest pop albums ever.
2. JOHN LENNON - Imagine
The '60s are over and I want to hang on to them, and to childhood. I buy Lennon's second solo album in Liverpool where I'm about to embark on three terrible years at university. Decades later, the title track - regularly voted the best song of all time - influences the two most emotional songs I've co-written, Fellow Traveller with Martin Lloyd in Oppenheimer Analysis and Parallel Lives with Mark Warner in Touching the Void. I can't hear the opening piano bars without stopping in my tracks, catching my breath, and thinking of December 8, 1980, the day Lennon was shot dead and my father's birthday - my father having died the July before.
3 VARIOUS ARTISTS - Tamla Motown Gold (1971)
In my first week at university, I'm at a gay orgy in Manchester. I've heard Motown while a Mod at school but not all the hits played together in a big Victorian house full of writhing people. I dance with two lesbians to Smokey Robinson's gorgeous Tears of a Clown and while everything descends further into oblivion some hippy bloke talks to me all night about politics. I think I may be gay or everything at once. A more recent and somewhat better memory of this, the best dance music ever, is at my ex's high school reunion in New York City in 2004.
4. NEIL YOUNG - Harvest
It's my second year at university and I'm hopelessly in love. I'm buying albums and have left pop behind for heavy rock and soft rock. I've heard Neil Young at dreary student room parties, with his high mournful voice. I buy Harvest, which is a beautiful album and the saddest track, 'A Man Needs a Maid', makes me cry. And still does: 37 years on, guesting on a local radio show when I have to choose six favourite tracks and a 'song from Hell', I choose it as my 'song from Hell'. The presenter says it's the most beautiful 'song from Hell' they've had on the show.
5. DAVID BOWIE - Station To Station
I've left the north for good and revelling in my second year in London, where I will spend 32 golden years... I've seen Bowie on the TV documentary Cracked Actor in 1975, and at last I know what I want to be. I buy Station to Station as my first Bowie album, which is spellbinding. The discipline, distance, and coldness are perfect; the title track the ultimate energiser; and the stunning Wild is the Wind now my emotional soundtrack. The album coincides with the release of Bowie's first film. I've read the book, and am now in full Man Who Fell to Earth gear with the orange-blond hair, the lot. It is and will remain the most influential album in my life. One day some scientist will write about the Bowie Effect: how millions underwent some sort of explosive chemical reaction in their minds and hearts, ignited by the Great Catalyst.
6. ROXY MUSIC - Siren
Like Bowie, the other creative giant of the 70s, Roxy Music, passed me by at university. I hear Siren at a party and buy it to play in a gay club in south London where I'm DJ-ing once a week - punk and the electro scene are yet to come. I fill the dancefloor with Love is the Drug and 40 years on I still imagine End of the Line as rolling up the credits at the end of a film. Wonderful.
7. THE HUMAN LEAGUE - Dare
My beautiful Bowie-mad girlfriend Jane and I are now regulars at Studio 21 and Blitz in the most exciting and innovative period of London nightlife ever - and the time of our lives. We dance and pose to an emerging synthesizer-based type of music, synth-pop. The Human League is my favourite electro band of all, and still is, and I'd still give anything to sing like big Phil. I've bought their first albums but as a work of glorious, polished professionalism Dare makes me think electro has come of age. Seconds is not the usual stuff of pop lyrics - and is sheer magic.
8. SARAH MACLACHLAN - Afterglow
Two decades on, and with the older man I've been living with for ten years we listen to the only pop he will stand, on Magic FM in the car - and Fallen by Sarah MacLachlan comes on. I feel just that - and buy her fifth studio album, Afterglow, then all her other albums. Her lovely songs become the soundtrack to the many hours I spend writing in my new, strange area of work.
9. ADELE - 21
Just when I think I'm past crying to songs I hear this blockbuster on a seven-hour flight returning from a conference. I've got a big man crush on someone and I've accepted it as simply that, but high altitude and airline gin takes me back to 'A Man Needs a Maid' territory and I try to hide tears from passing cabin crew. I read later about how a previous affair influenced Adele's songs when I've just begun working on my first album with Mark Warner in Touching the Void, which we craft as mainly piano-led ballads packed with emotion. So while Adele is not really my cup of tea, her first massive-selling album has influenced me to a degree. I've come full circle to the musical schmaltz of my childhood; but at least this somehow enabled me to appreciate, and write, songs with a nice tune.
(PS. If I'm asked to do this again in the future, I am almost certain Bowie's Blackstar will be there - but as of late January 2016 I can't bear to listen to it yet - ARO.)
Didier BECU
08/12/2016
---
Peek-A-Boo vroeg aan Andy Oppenheimer, de befaamde muzikant van minimal bands zoals Oppenheimer Analysis en Oppenheimer MK II voor de tien platen die zijn leven bepaalden.
Zoals zo velen van mijn generatie, had ik het voorrecht om getuige te zijn van het begin van het pop- en rocktijdperk. Je eerste plaatje als kind was de meest opwindende zaak van de wereld. Ik ben opgegroeid in een huishouden doordrenkt van Italiaanse opera en musicale schmaltz. Toen rock'n roll op het einde van de jaren 50 was uitgewoed, kocht mijn moeder mij mijn eerste single,
Do the Loco-Motion van Little Eva. En ja, ik speelde die op een kleine Dansetteplatenspeler net als miljoenen anderen in die tijd.
Vijftig jaar later zijn er tientallen albums die mij dierbaar zijn, maar slechts een paar daarvan hebben een impact op mijn leven gehad. Sommige zijn geen favorieten gebleven, ze hadden vooral een grote invloed in dié tijd. Dus klim aan boord van de Oppenheimertijdmachine voor een reis door 50 jaar muziekgeschiedenis...
1. THE BEATLES - With The Beatles
Mijn top 10 begint toen ik 10 was. De beatgroepen overstroomden een nietsvermoedende planeet en de pure extase van dat geluid was nooit eerder gehoord. Popualire muziek, films, kleding en mode kwam tot dan uit de USA. Maar dat veranderde nu snel. Groot-Brittannië werd het pop-cultureel centrum van het bekende universum.
Ik had de eerste radio-uitzending van The Beatles gehoord én hun eerste live-optreden op tv gezien. Mijn moeder kwam thuis met de langspeler With the Beatles, en dat was het mooiste wat ik ooit had gehoord (nadat ik de snelheid op 33 toeren had ingesteld!). Ik vond de coverversie van de beide US-soultracks prachtig (Please Mr Postman en Money), want ik was al een soulfan. Dit eerste album, geproducet door de grote George Martin, is nog altijd één van de grootste popalbums ooit.
2. JOHN LENNON - Imagine
De jaren zestig waren voorbije, maar ik wilde ze niet loslaten, net zomin als mijn jeugd. Ik kocht Lennons tweede album in Liverpool waar ik net drie verschrikkelijke jaren aan de universiteit voor de boeg had. Decennia later beïnvloedt de titeltrack - die vaak de beste song allertijden wordt genoemd - de twee emotioneelste songs die ik met twee collega's geschreven heb: Fellow Traveller uit het album Oppenheimer Analysis (met Martin Lloyd), en Parallel Lives uit het album Touching the Void (met Mark Warner). Als ik de beginakoorden op de piano hoor, moet ik altijd even stoppen, diep ademhalen en terugdenken aan 8 december 1980 toen Lennon werd doodgeschoten, en aan de verjaardag van mijn vader, die in juli van datzelfde jaar was overleden.
3 VARIOUS ARTISTS - Tamla Motown Gold (1971)
Tijdens die eerste week op de universiteit, ben ik op een homofeestje in Manchester. Ik had de Motownmuziek al wel gehoord toen ik nog op school zat, maar nooit alle grote hits in een groot Victoriaans huis vol kronkelende mensen. Ik dans met twee lesbiennes op het prachtige Tears of a Clown van Smokey Robinson en nadien praat een hippy kerel de hele avond over politiek! Een betere herinnering aan de beste dansmuziek ooit heb ik overgehouden aan een middelbareschoolreünie in New York (2004).
4. NEIL YOUNG - Harvest
Het is mijn tweede jaar aan de universiteit en ik ben hopeloos verliefd. Ik koop albums, maar ik heb pop ingeruild voor heavy rock en soft rock. Ik heb Neil Young met zijn hoge treurige stem gehoord op sombere studentenkamerfeestjes. Ik koop het mooie album Harvest en de droevigste track, A Man Needs a Maid, maakt mij aan het huilen. En dat doet hij nog steeds: 37 jaar later, als ik op een lokaal radiostation zes favoriete tracks mag kiezen én een song from Hell, kies ik dié song van Neil Young. De presentator zegt dat het het mooiste hellelied is dat ze ooit in de show heeft gehad.
5. DAVID BOWIE - Station to Station
Ik heb het noorden voorgoed verlaten en geniet van mijn tweede jaar in Londen, waar ik 32 gouden jaren zal beleven... Ik heb Bowie gezien in de tv-documentaire Cracked Actor (1975) en ik weet eindelijk wat ik wil worden. Ik koop Station to Station als mijn eerste Bowie-album en vind het fascinerend. De discipline, de afstand en de kilte zijn perfect; het titelnummer is de ultieme energiebom en het prachtige Wild is the Wind is nu mijn emotionele soundtrack. Het album valt samen met de release van Bowies eerste film. Ik heb het boek gelezen en ik ben nu in volle Man Who Fell to Earth-versnelling met mijn oranje-blonde haar. Het is en blijft het meest invloedrijke album in mijn leven. Op een dag zullen wetenschapper over het Bowie-effect schrijven: hoe miljoenen een soort van explosieve chemische reactie in hun geest en hart ervoeren, aangestoken door de Grote Catalyst.
6. ROXY MUSIC - Siren
Net als Bowie, een creatieve reus uit de jaren 70. Ik hoor Siren op een feestje en koop het album om het te draaien in een gayclub in het zuiden van Londen, waar ik eens per week een avondje dj ben. Van punk en elektro is nog geen sprake. Ik vul de dansvloer met Love is the Drug en 40 jaar later stel ik me nog altijd End of the Line voor als de muziek onder de eindtitels van een film. Geweldig.
7. THE HUMAN LEAGUE - Dare
Mijn mooie Bowie-gekke vriendin Jane en ik zijn nu stamgasten in Studio 21 en Blitz, in de meest spannende en innovatieve periode van het Londense nachtleven - en de tijd van ons leven. We dansen op een nieuwe, op synthesizers gebaseerde soort muziek, synth-pop. The Human League is mijn favoriete electroband, en nog steeds, en ik zou alles geven om te kunnen zingen zoals grote Phil. Ik heb hun eerste albums gekocht, en als een werk van glorieuze en gepolijste professionaliteit, doet Dare me concluderen dat elektro volwassen is geworden. Seconds is niet het gebruikelijke onderwerp van poplyrics. Het is pure magie.
8. SARAH MACLACHLAN - Afterglow
Twee decennia later. Met de oudere man met wie ik tien jaar samenwoon, luister ik naar de enige popmuziek die hij leuk vindt, op Magic FM in de auto: Fallen van Sarah McLachlan. We hebben haar vijfde studioalbum Afterglow gekocht en al haar andere albums, en ik heb het gevoel dat haar mooie songs zijn uitgegroeid tot de soundtrack van de vele uren die ik besteed aan het schrijven in mijn nieuwe en vreemde werkgebied.
9. ADELE - 21
Net als ik denk dat ik het huilen bij muziek heb verleerd, hoor ik deze blockbuster tijdens een zeven uur durende vlucht naar huis. Ik ben verliefd en ik accepteer het, maar de grote hoogte en de door de airline aangeboden gin voeren me terug naar A Man Needs a Maid-territorium en ik probeer mijn tranen te verbergen voor het passerend cabinepersoneel. Ik lees later hoe een eerdere affaire Adele heeft beïnvloed tijdens het schrijven van de song en dat, precies op het moment dat ik zelf ben begonnen aan mijn eerste album met Mark Warner (Touching the Void), dat hoofdzakelijk zal bestaan uit piano en emotievolle ballades. Dus terwijl Adele niet echt mijn ding is, heeft haar eerste massaal verkochte album me tot op zekere hoogte toch beïnvloed. Mijn muzikale cirkel is rond, ik ben terug bij de schmaltz uit mijn kindertijd; maar het laat me wel toe om op de één of andere manier liedjes te schrijven met een mooie melodie.
( PS: mocht men mij in de toekomst vragen om dit opnieuw te doen, dan ben ik ervan overtuigd dat Bowies Blackstar ertussen zal zitten - maar op dit moment, eind januari 2016, kan ik nog niet naar die plaat luisteren).
Didier BECU
08/12/2016
---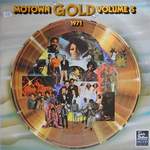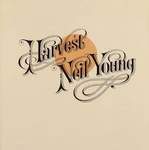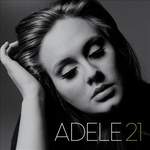 ---