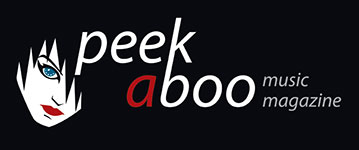 like this cd review
---
ANGELIC FOE
Mother Of Abominations
Music
•
CD
[78/100]

Equilibrium Records
31/01/2016, Marija BULJETA
---
This great project by the Swedish singer Annmari Thim, also known as the lead singer of Arcana, has released the second album Mother of Abominations this year.
As a composer, lyricist and vocalist, Annmari leads the listener into another world, the world of mysticism and mythical tales. While listening to Mother Of Abominations, you are not quite sure if you have taken a step back to ancient history or a step into a fantasy tale that can take place only in her or your imagination; however it can create a middle ground for those two to meet, a historical voyage with a mystical twist, you can almost give a sound to all those tales your grandmother told you but taking it a bit further, being led by great orchestral arrangements and the "angelic" voice of Annmari.
Angelic Foe uses dramatic orchestral sounds combing them with rhythmic percussion to create a dark and dim atmosphere, but filled with mysticism and magic. Even though we can hear influences of classic orchestral music, even symphonic metal, ethnic folk and pagan rock, I would describe the sound as ethereal carried out by Annamari´s vocal performance that ranges from beautiful melodic soprano to even some spoken parts where Annmari successfully depicts the voice of a witch, a priestess, a sorceress or some other unearthly creature.
The neoclassical orchestral arrangement on the first track induces the allusion of everything sad, dark and mystical feel that will persist throughout the album. Annmari creates great vocal harmonies which she masters so well, and also puts a mark on the album being more vocally elaborate on the second track The Get.
All Her Princes Are Gone is a slower track in which the feeling of mysticism is subdued and instead the feeling of sadness emerges. Angelic Foe rises again on Shapes Without Shadows, a complete lyrical tale with an enigmatic intro that blossoms into the great and powerful chorus. On the contrary, Pestilence And Smither starts out strongly with some heavy percussion that characterizes the song all the way through, and even without Annmari's voice this piece would be a great track since it is so rich in sound that puts Annmari this time a bit out of focus.
Bewitching Lilith is my favourite track, as we can hear what I consider the most powerful chorus where orchestral arrangement works brilliantly with Annmari's vocals, and at the very end of the song we can hear Annmari's almost sinister whisper narrative; a complete tale that goes beyond just music and can easily be translated into an image before your very eyes.
A slower pace comes with the next track, Workers of Harm, and even though Angelic Foe utilise industrial elements as well throughout the album, we can hear the use of those elements clearly on this track. Another darkly painted song The Judgement flirts with pagan and ethnic music that is most prominent on this track. They decide to give us closure with Enemies of God that leans more to the beat and the voice rather than to the melody, but remains a good choice for soothing our vexed imagination after such a grand voyage.
Marija BULJETA
31/01/2016
---
Angelic Foe is het project van de Zweedse zangeres Annmari Thim, die je wellicht van Arcana kent, Mother of Abominations is het tweede album.
Als componist, tekstschrijver en zangeres, leidt Annmari je binnen in een wereld van mythische verhalen. Tijdens het luisteren naar Mother Of Abominations, ben je niet zeker of je je in de oude geschiedenis bevindt of dat het gewoon om een ingebeeld fantasieverhaal gaat. Wellicht is het een middenweg waar de twee elkaar ontmoeten: een historische reis met een mystiek tintje, met verhalen die klinken zoals je oma ze je vertelde, maar hier met grote orkestrale arrangementen en de engelachtige stem van Annmari.
Angelic Foe gebruikt dramatische orkestklanken met een ritmische percussie. De muziek heeft een donkere en schemerige sfeer vol mystiek en magie. Hoewel we invloeden van klassieke muziek, symfonische metal, etnische folk en pagan rock horen, zou ik het geluid eerder als etherisch omschrijven. Dat komt vooral door de vocalen van Annamari. Afwisselend speelt ze de rol van sopraan, dan weer zijn er gesproken stukken waarin Annmari de stem van een heks, een priesteres, een tovenares of een ander bovennatuurlijk wezen gebruikt. Het neoklassieke arrangement vat perfect het trieste, donkere en mystieke gevoel samen dat dit album kenmerkt.
All Her Princes Are Gone is een trager nummer. Het mystieke gevoel is wat ingetogen en in de plaats daarvan ontstaat een eerder verdrietig gevoel. Tijdens Shapes Without Shadows krijgen we opnieuw een lyrisch verhaal met een raadselachtig intro dat openbloeit tot een machtig refrein. Pestilence And Smither begint sterk met zwaar percussiewerk dat het lied helemaal kenmerkt, zelfs zonder de stem van Annemari zou dit een geweldige track zijn.
Bewitching Lilith is mijn favoriete nummer. Het is het meest krachtige refrein op de plaat en het orkestrale arrangement past perfect bij de zang. Op het einde van het lied fluistert Annmari op een sinistere wijze een compleet verhaal dat verder gaat dan de muziek. Het kost weinig moeite om je het verhaal in te beelden.
Workers Of Harm heeft een langzamer tempoe en hoewel Angelic Foe op heel het album industriële elementen gebruikt, horen we dat toch het best op dit nummer. The Judgement is donker en flirt met heidense en etnische muziek. Enemies Of God is de afsluiter die meer beat bevat. Deze plaat is een avontuur waaraan je je beslist moet wagen!
Marija BULJETA
31/01/2016
---