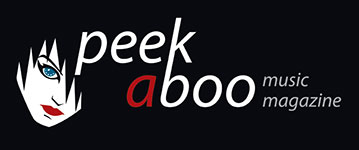 like this cd review
---
ANNA DOMINO
East And West
Music
•
CD
[90/100]

Les Disques Du Crépuscule
29/04/2017, Paul PLEDGER
---
Originally released as an EP in 1984, East and West finally gets an expanded vinyl reissue on its parent label some 33 years later. And you know what - this stylish debut sounds more contemporary than most of the bedroom geeks knocking out lo-fi electro-pop today.

Anna Domino was one of Crepuscule's (and Factory's) big crossover hopes in the mid-'80s with an unmatched trio of terrific full-length albums and a string of charming understated singles. Not quite as marketable as Suzanne Vega but not totally dissimilar, radio and media were ultimately sadly more obssessed with PWL, C86, the arrival of acid-house and hair-rock to be bothered with the genteel electro-pop musings of an ex-art school creative with an eye for melodic detail. Give Domino's 1987 set This Time or 1989's Colouring in the Edge and the Outline an earful right now and argue the case.

This timely vinyl reissue includes the stately electro-pop of Review, the heady cover of Aretha Franklin's Land of my Dreams and the eerie Eastern influenced With the Day Comes the Dawn and the b-side (B-SIDE!!??!!) Repeating, as well as a slew of musical guests from the era, including Ravishing Beauty and John Foxx/Ryuichi Sakamoto cohort Virginia Astley, Tuxedomoon's Blaine L Reininger and engineer extraordinaire Gilles Martin. It sounds like it was jammed in a squat, rehearsed in a light-starved studio and recorded while being fuelled by copious amounts of strong Belgian beer.....and it probably was, judging by the revealing sleevenotes. It's great.

In addition there's the similar-period electro-crunk of Zanna recorded with Luc van Acker (who assisted on the EP proper) and a curio demo variant of hard-to-find outtake Dreamback, recorded with Thick Pigeon's Stanton Miranda. I'm not sure what Rythm is doing here - it appeared as a single sometime after and fronted the first of her full-length albums so maybe it's presented as a transitional piece - it's so great anyway, you could include it on any Domino retrospective without embarassment. Sleeve is replicated from the original on the front, rejigged on the rear with notes and credits - looks pristine as usual and way ahead of its indie peers of the age. Get.
This review also appeared on Flipside Reviews.
Paul PLEDGER
29/04/2017
---