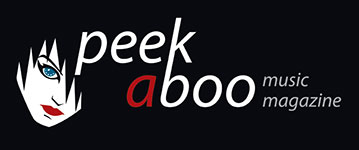 like this concert review
---
ANNE CLARK + HERRB & SIMI NAH
live in Concert at Zappa, 11/04/2014, Antwerp, Belgium
Concert
Dark Electro
•
New wave
[89/100]

12/04/2014, Filip VAN MUYLEM
---
It was my first time at Zappa and I must say that the venue is pretty cool! It looks like it's located a safe area with enough parking space around. The sound is good and there seems to be more than enough lights for the light engineer to use.
Simi Nah is the opening band. Some of you might have seen them before in Ghent or at other events, for me it was the first time. Nice to see mother and daughter together on stage! Love their electronic cold wave and minimal wave sound. The French tongue is always nice and they way they use it does however, not sound to much Vive La Fête. The lyrics seem to be pretty much about the same: pretty young girls... The 'Euroshima (Wardance)' cover from Snowy Red is not bad at all (Not really surprising if you know Alice is the daughter from the late Micky Mike/Snowy Red). After that song more people started to dance and Simi Nah set fire to the place. The background videos were nice, the lightshow was a bit minimalistic. I loved their epic ending song, a that ended in a real sound climax!
Of course most of the people came to see Anne Clark & herrB! The loud acclamation when they entered the stage was very clear! Anne is still loved by many! She's a well preserved woman and her voice still sounds as sharp as her words, hitting where it hurts, protesting against many thing in our society. Her dark poetry gets a nice extra electronic infusion thanks to herrB! As expected they played a lot of the newer songs the made together, but the crowd seemed to know them already. However it was clear that some older fans where waiting for Anne's big hits like 'Heaven', which sounded great and 'Wallies', which got a slightly new herrB shape. Other good ones past the revenue... 'Hope Road', 'Full Moon' and 'Killing Time'. The new sound the duo brings is clearly 2014-ish and that is a good thing! A song like 'Counter act' (1991) still tasted good, and by the time she ended her regular set with 'Sleeper in Metropolis' the whole venue was dancing!
It was a blast and you could feel the happiness of the people! A raging end of a set with lots of new stuff!
She came back on stage, highly acclaimed and continued with 'When You Think Your Time Has Come', 'A Dream' (with a bit too long intro imho) and then, as highlight for the crowd 'Our Darkness'! The outburst was there! Even though I had to adjust a bit to the new version, it was well worth it! I had a great night & I hope you enjoyed it too!
Up to the next event!

(interview: Portion Control & PNE)
Filip VAN MUYLEM
12/04/2014
---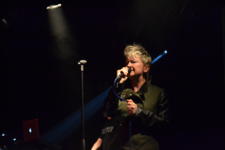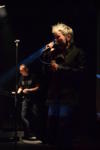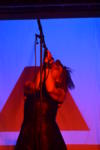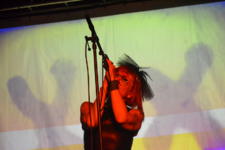 ---