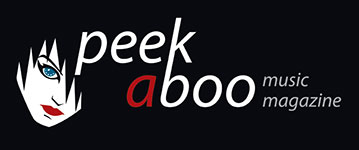 like this book review
---
ANTAL SZERB
The Pendragon Legend

De Pendragonlegende
Book
[71/100]

01/05/2011, Bernadette ALLAERT
---
Antal Szerb was a much read and well appreciated author in the thirties of 20th century Hungary, but his work hasn't been reissued for quite a long time because the political regime was of the opinion that his novels didn't contribute to the construction of a communistic society. His books are being published again since the eighties. After Imre Kertész won the Nobel Prize in Literature in 2002, there has been a breakthrough of Hungarian literature in the West, and Szerb's work is also being translated.
'The Pendragon Legend' is Szerb's first book. The blurb on the Dutch translation announces that the author skilfully combines features of mystery and the gothic novel into a breathtaking whole, a statement that certainly arouses fascination and curiosity.
A Hungarian Doctor of Literature is invited to Owen Pendragon's castle to visit the library. Instantly, a sequence of strange events takes place. The book contains many characteristics from the literary genres mentioned above: a castle, a man wandering around at night in medieval clothing, the midnight knight, murder, Rosicrucians, laboratories carrying out experiments on odd animals, manuscripts, occult rites. That's quite a lot of themes and subject material to deal with in a book of 280 pages. The plot revolves around complex storylines that come together in the last chapters, resulting in a poor ending.
'The Pendragon Legend' is often called a parody of traditional English literary genres. This is how critics interpret the humour used by the author. This escaped my notice. I don't consider this an amusing book and miss the irony that is so essential of parody. The story is not thrilling but interesting enough to be entertaining. Therefore, recommended nonetheless with a score of 7 stars.
Publisher (Dutch) Van Gennep, Amsterdam ; (English) Pushkin Press
ISBN (Dutch) 90 5515 662 0 ; (English) 9781901285895
Bernadette ALLAERT
01/05/2011
---
Antal Szerb was in de jaren dertig van het Hongarije van de 20e eeuw een veelgelezen en gewaardeerd auteur. Zijn werk werd echter lang niet herdrukt omdat het politieke regime van mening was dat zijn romans niet bijdroegen aan de bouw van de communistische maatschappij. Sinds de jaren tachtig worden zijn boeken opnieuw uitgegeven. Nadat Imre Kertész in 2002 de Nobelprijs voor Literatuur won, volgt een doorbraak van de Hongaarse literatuur in het westen van Europa, en worden ook de werken van Szerb vertaald.
'De Pendragonlegende' is Szerbs eerste boek. De flaptekst van de Nederlandse vertaling kondigt aan dat de auteur op virtuoze wijze elementen uit mystery en de gothic novel tot een adembenemend geheel weet te verwerken. Uiteraard prikkelt dergelijk statement de interesse en de nieuwsgierigheid.
Een Hongaars doctor in de letteren wordt door Owen Pendragon op zijn kasteel in Wales uitgenodigd om de bibliotheek te bezoeken. Meteen volgt een reeks vreemde gebeurtenissen elkaar op. Het boek bevat vele elementen uit genoemde literaire genres: een kasteel, een man die 's nachts in middeleeuwse kledij ronddwaalt, de middernachtridder, een moord, Rozenkruisers, laboratoria met experimenten op vreemde dieren, manuscripten, occulte rituelen. Dat zijn héél veel thema's en topics voor een boek van 280 bladzijden. De plot ontwikkelt zich via complexe verhaallijnen die in de laatste hoofdstukken samenvallen in een magere ontknoping.
'De Prendragonlegende' wordt vaak een parodie op de traditionele Engelse literaire genres genoemd. Recensenten verklaren hiermee de door de auteur gehanteerde humor. Dit ontgaat mij. Ik vind het boek niet grappig en mis de ironie die voor het parodiëren noodzakelijk is. Het verhaal is niet spannend maar wel boeiend genoeg om het onderhoudend te noemen. Daarom: toch aanbevolen met een score van 7 sterren.
Uitgeverij: Van Gennep, Amsterdam
ISBN 90 5515 662 0
Bernadette ALLAERT
01/05/2011
---