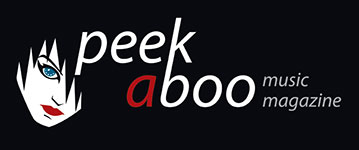 like this cd review
---
ANTHONY DONOVAN AND JOHN 3:16
Of the Hex and its Likenesses
Music
•
CD
Ambient
•
Industrial
•
Noise
•
Post Rock
•
Psychedelic
•
Shoegaze
[75/100]

Flood Records
17/05/2015, William LIÉNARD
---
The English musician Anthony Donovan (aka Murmurists) and the French guitar virtuoso Philippe Gerber (psydoniem John 3:16) have joined forces and the result is the album Of the Hex and its Likenesses on the Japanese Flood Records Label. Both artists have a long career in the music scene, they are both the driving force behind at least one record label and they have worked together in the past 10 years with big names such as John Zorn and Jochen Arbeit. Of Hex and its Likenesses contains 6 compositions for those who find their way in a landscape of industrial guitar drones, noise, cacophonous voices, sinister abstractions and hermetic verses.
Strand Apart opens the album with a cacophony of sounds, over which Anthony Donovan puts his unintelligible vocals and Philippe Gerber spreads a carpet of guitar drones. Echoing drums an little cracks create a temporary haven, but soon Donovan picks up again and the dark drones pack together like heavy thunder clouds. Music for an apocalyptic science fiction film with an uncertain end.
Orphite and Orphan begins with hollow sounding percussion, short guitar notes and then a deep bass, more guitars and the gurgling vocals of Anthony Donovan in the mix. It is a quiet track that sounds almost acoustic, partly as a result of the inserted piano sound. The noise and the distortion on the end of the track are unnecessary additions, as if the musicians were afraid that the composition would fall out of tune with the rest of the material. A matter of overkill. In Prolegomena we hear little sounds on a bed of soft humming drones, as a storm that has been announced, but ultimately chooses a different direction. But then the tension returns with swelling drones, a sharp beep and an increased pace. An eruption seems inevitable but its force diminishes rapidly.
Triple Artifact has a striking drum pace. Donovan delivers a cacophony of indeterminate sounds as for a nightmare scene or as in a film played backwards, followed by crackling electro, fragmenting to noise. It is industrial and atmospheric at the same time, squeaky, creaky and avant-garde. Writhing guitar drones and throbbing percussion, sighs and moans prepare the transition to creaks and noise, and force the drones in the background. Le Facteur de la Verité follows almost seamlessly with atmospheric drones and puffing noises, thumping and throbbing, with a loud voice as a climax. Clicks Nachash, Beguiler closes the album with dark guitar sounds and striking drums, gentle drones that increase in strength and the occasional sound of Donovan's voice again. A nice ending to an album on which music is made in a remarkable and elegant way.
Tracklist:
1. Strand Apart
2. Orphite and Orphan
3. Prolegomena
4. Triple Artifact
5. Le Facteur de la Vérité
6. Clicks Nachash, Beguiler
Interview with Anthony Donovan and John 03:16
William LIÉNARD
17/05/2015
---
De Engelse muzikant Anthony Donovan (ook bekend als Murmurists) en de Franse gitaarvirtuoos Philippe Gerber (psydoniem: John 3:16) hebben hun krachten gebundeld en het resultaat is het album Of the Hex and its Likenesses op het Japanse Flood Records Label. Beide artiesten hebben al een lange carrière achter de rug, ze zijn allebei de drijvende kracht achter minstens één platenlabel en ze hebben in de voorbije 10 jaar met grote namen samengewerkt zoals o.a. John Zorn en Jochen Arbeit. Of the Hex and its Likenesses bevat 6 composities voor wie z'n weg vindt in een landschap van industriële gitaardrones, noise, kakofonische stemmen, sinistere abstracties en hermetische verzen.
Strand Apart opent het album met een kakofonie van geluiden, waarover Anthony Donovan z'n onverstaanbare vocalen uitspreidt en Philippe Gerber een tapijt van gitaardones uitsmeert. Echoënde drums een kraakjes zorgen even voor een rustpunt, maar dan pikt Donovan weer in en pakken de donkere drones opnieuw samen als een loodzware donderwolk. Muziek voor een apocalyptische sf-film met een ongewis einde.
Orphite en Orphan begint met hol klinkend slagwerk, korte gitaarstrijkjes en krijgt nadien diepe bastonen en vrij onschuldig klinkende gitaren waartussen Anthony Donovan opnieuw z'n murmelende vocalen mengt. Het is een rustige track die bijna akoestisch klinkt, mede door het invoegen van pianogeluid. De noise en de distortion op het einde van de track zijn overbodige toevoegingen, alsof de heren bang waren dat de compositie anders uit de toon zou vallen. Toch een beetje een kwestie van overkill. In Prolegomena dobberen kleine geluidjes een tijdlang op een bedje van zacht zoemende drones als een onweer dat is aangekondigd, maar uiteindelijk toch een andere richting kiest. In de loop van de zevende minuut loopt de spanning evenwel toch op met aanzwellende drones, een scherpe pieptoon en een stijgend tempo. Tegen de negende minuut lijkt een uitbarsting onafwendbaar en die komt er uiteindelijk niet veel later, al neemt de kracht van de orkaan gelukkig na korte tijd snel af.
Triple Artifact kiest vanaf het begin voor een opvallend drumtempo. Donovan levert een kakofonie van onbestemde klanken als in een scène uit een nachtmerrie of een achterstevoren afgespeeld filmfragment, gevolgd door krakend elektro, fragmenterend tot noise; industrial en atmosferisch tegelijk; piepend, krakend en echoënd, avant-gardistisch en dan slomme gitaardrones en kloppend slagwerk met zuchtjes en kreuntjes als overgang naar kraakjes en noise die de drones naar de achtergrond dwingen. Le Facteur de la Verité sluit bijna naadloos aan met atmosferische drones en puffende noise, bonkend en kloppend met een schreeuwerige stem als orgelpunt. Clicks Nachash, Beguiler sluit het album af met donker gitaargeluid en opvallende drums, opstekende drones die voorzichtig in kracht toenemen en af en toe het geruis van Donovans stem. Een mooie afsluiter voor een album waarop opvallend elegant wordt gemusiceerd.
Interview with Anthony Donovan and John 03:16
William LIÉNARD
17/05/2015
---
---