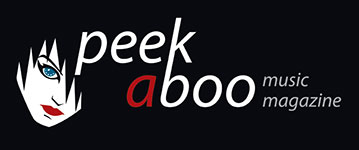 like this cinema review
---
ANTOINE FUQUA
The Equalizer
Movie
•
Cinema
Action
Sony Pictures Releasing
26/09/2014, Didier BECU
---
Denzel Washington is back. Nah, this is not a line that we picked from some promo trailer, it's just the truth. The sad side of the story however is that he does this in a mediocre, but fine action movie that you'll soon erase from your cinema memory.
Once there was a New York- cab driver who took care of a young prostitute. That's it!, we hear director Antoine Fuqua thinking! This time it's an owner from a DIY-store who will do the job. The director even named his personage Robert. Yeah, talking about taking it a bit too far! But mind you, this is where any resemblance with Paul Schrader's master script stops.
Robert McCall (Denzel Washington) is a control freak. He is intelligent, strong and a good man. Reasons enough for the young hooker Terri (Chloë Grace Moretz) to seek some protection with. Nah, your dirty minds, she does this not in bed, but she reads with him some pages from The Old Man And The Sea by Hemmingway in a fastfood bar. And then of course it happens. The young girl refuses to obey the commands from the Russian mob and they rework her pretty face with acid. The rest is easy to guess: Robert will let them bleed!
In case you think the title sounds very much like an 80's-product then you're right as The Equalizer could have been on the poster from some old Charles Bronson-movie. Director Fuqua certainly did a nice job, especially as since Training Day he only made mediocre movies. The bad guys are so over the top that you start to like them. At the end Fuqua exaggerates so much that it looks like he's bringing an ode to the slasher genre. Because yes, all bad guys die (what would you have expected otherwise?), but they all go to hell in the most terrible way you can think of! And what about Washington? Well, his latest movies are definitely not masterpieces, but he remains one of the best current actors.
Something for popcorn fanatics. It's yummy, that's for sure! Is it healthy? You know the score!
Didier BECU
26/09/2014
---
Denzel Washington is terug. Neen, het is geen zinnetje uit één of ander promopraatje, gewoon de waarheid. De andere kant van de medaille is weliswaar dat hij dat in een matige, weliswaar zeer onderhoudende actiefilm doet die je in geen tijd uit je cinemageheugen wist.
Ooit was er een taxichauffeur in New York die zich in zijn vrije tijd over een jong hoertje bekommerde. Bingo!, dacht regisseur Antoine Fuqua en dus maakte hij er gewoon een eigenaar van een doe-het-zelfzaak van. Fuqua geneert zich zelfs niet om zijn personage Robert te noemen. Slik dus, maar daarmee stopt de vergelijking met Paul Schraders meesterlijke script dan ook.
Robert McCall (Denzel Washington) is een controlefreak die alles in het leven tot in de puntjes beheerst. Zijn stoere borst zorgt ervoor dat het jonge hoertje Terri (Chloë Grace Moretz) bescherming bij hem zoekt. Neen hoor, beste viespeuken, ze doet dat niet in bed maar gewoon door met hem in één of andere fastfoodbar passages uit The Old Man And The Sea van Hemmingway te lezen. En dan gebeurt natuurlijk het onvermijdelijke: de Russische maffia bewerkt het gezicht van het meisje met allerlei zuren omdat ze niet wil luisteren naar hun bevelen. De rest laat zich raden: onze vriend Robert zal de rekening vereffenen.
Indien je vindt dat de titel een verschrikkelijk hoog eightiesgehalte heeft dan heb je gelijk. Zowel de naam als de inhoud zouden immers perfect bij een Charles Bronson-film passen. Fuqua doet het zeker niet slecht, vooral als je weet dat hij sinds Training Day alleen maar middelmatige films heeft gedraaid. De bad guys zijn zo over the top dat je er om de duur gaat van houden en op het einde lijkt het wel alsof de regisseur door zijn overdrijvingen een ode aan het slashergenre brengt. Want jawel, alle slechteriken sterven (of wat dacht je?), maar zij doen dat allen op een uiterst huiverachtige manier. En Washington? Tja, ondanks zijn recente matige films blijft hij wel nog altijd één van de allerbeste acteurs.
Voer voor popcornfanaten. Lekker is het zeker, of het gezond is laten we maar beter in het midden.
Didier BECU
26/09/2014
---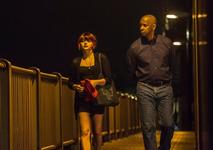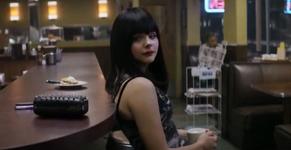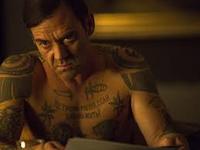 ---