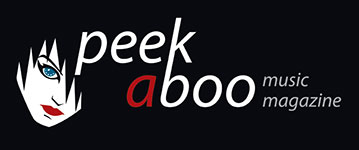 like this cd review
---
ANTONYMES
(For Now We See) Through a Glass Dimly
Music
•
CD
Classical
•
Electronics
•
Neoclassical
[80/100]

Hidden Shoal
10/12/2016, William LIÉNARD
---
Antonymes is a project of the English centipede Ian M. Hazendine. (For Now We See) Through a Glass Dimly is his fourth album and contains 10 songs. According to the press release, he works in the style of Max Richter and Erik Satie, and that is correct, because the piano plays an important role in his compositions. But in contrast to his colleagues, Antonymes introduces vocals (sometimes) and a broad carpet of beautiful symphonic sounds in which the violins create a warm background.
The Lure of the Land begins with rustling strings, careful and delicate, and then gets more volume, with an insistent solo violin in the foreground and short piano notes as falling drops of water: a dreamy and atmospheric symphonic track. In Elegy (ii) the piano comes strongly to the fore with deep tones, supported by high violins in the background. The sound of a solo violin, a dark cello and a piano are added, and finally the silky and warm voice of Joanna Swan (from the Bristol band Ilya): a beautiful classical sounding composition as the modern counterpart of the 19th-century German Lied. Music for sensitive souls.
Toward Tragedy and Dissolution is a simple composition for piano and cello with a gentle orchestral accompaniment in the background (arrangement by James Banbury - Bloc Party, Editors). We hear Satie-like sounds in a 19th-century romantic setting: andante and meditative. Delicate Power is the second single from the album, but you will not hear this track on pop radio stations, because Antonymes remains in the field of classical music, although the emphatic wood percussion and the repetitive violins define this composition as a contemporary piece of music. In Elegy (iv), the suggested silence is as important as the reverberating piano sound that quietly finds its way as a slow flowing stream through a pristine landscape.
In Fatal Ambition, the repetitive piano is accompanied by brass instruments, giving the track a cautious jazz atmosphere. It is the least classic composition so far. A Sadder Light than Waning Moon gets a brief intro of bubbling electronics. It is a quiet piano ballad in the style of Max Richter and Ludovicus Einaudi. Halfway, a buzzing orchestra enters the soundscape with electronic accents that sound like a monotonous Morse signal. Very beautiful and special. In Sixteen Zero Six Fifteen, the slightly surreal piano creates a nice canvas for a quiet orchestra. For a moment, thunder-like percussion accompanies the violins on their way to a crescendo. A beautiful track with celestial strings, and then a lone piano...
The short track Little Emblems of Eternity gets surreal piano sounds, wind-like electronics and a text by the British writer Paul Morley, intoned by Paul van den Broeke, while title track Through a Glass Dimly starts with an atmospheric intro of dark strings and high violins, and then evolves into a composition with march-like qualities and a grand finale.
(For Now We See) Through a Glass Dimly is an album that will appeal to lovers of classical and neoclassical music, to people who love adventure and who are familiar with contemporary developments in the field of piano music. We put Atonymes between Erik Satie, Max Richter, Ludovicus Einaudi and Bruno Sanfilippo.
Tracklisting:
1 The Lure of the Land
2 Elegy (ii)
3 Towards Tragedy and Dissolution
4 Delicate Power
5 Elegy (iv)
6 Fatal Ambition
7 A Sadder Light than Waning Moon
8 Sixteen Zero Six Fifteen
9 Little Emblems of Eternity
10 Through a Glass Dimly
William LIÉNARD
10/12/2016
---
Antonymes is een project van de Engelse duizendpoot Ian M. Hazendine. (For Now We See) Through a Glass Dimly is zijn vierde album en het bevat 10 composities. Volgens het persbericht werkt hij in de stijl van Max Richter en Erik Satie en dat klopt, want de piano speelt een grote rol in zijn composities. Maar Antonymes schrikt er niet voor terug om vocalen en een breed tapijt van prachtige symfonische geluiden te introduceren waarin de violen een warme achtergrond creëren.
The Lure of the Land gaat van start met ruisende strijkinstrumenten, voorzichtig en delicaat, en krijgt vervolgens meer volume met een indringende soloviool op de voorgrond en later korte piano-aanslagen als vallende waterdruppels: een dromerige en atmosferische symfonische track. In Elegy (ii) treedt de piano nadrukkelijk op de voorgrond met diepe tonen, gesteund door hoge violen op de achtergrond. Geluiden van soloviool, donkere cello's en piano worden toegevoegd en uiteindelijk de zijïge en warme stem van Joanna Swan (van de Bristolse band Ilya): een prachtige klassiek aandoende compositie als de hedendaagse pendant van het 19de-eeuwse Duitse Lied. Muziek voor gevoelige zielen.
Towards Tragedy and Dissolution is een eenvoudige compositie voor piano en cello met een voorzichtige orkestbegeleiding op de achtergrond (arrangement van James Banbury – Bloc Party, Editors). We horen Satie-achtige klanken in een 19de-eeuwse romantische setting: andante en meditatief. Delicate Power is de tweede single uit het album, maar die zal je eerder op Klara tegenkomen dan op Studio Brussel, want ook hier blijft Antonymes op het terrein van de klassieke muziek, hoewel de nadrukkelijke houtachtige percussie en de repetitieve violen er geen twijfel over laten bestaan dat dit een hedendaagse compositie is. In Elegy (iv) is de gesuggereerde stilte even belangrijk als het echoënde pianogeluid dat langzaam en rustig z'n weg zoekt als een traag stromend beekje door een maagdelijk landschap.
In Fatal Ambition krijgt de repetitieve piano het gezelschap van koperinstrumenten waardoor de compositie een voorzichtig jazz-gevoel krijgt. Het is de minst klassiek aandoende track tot nog toe. A Sadder Light than Waning Moon krijgt een korte intro van murmelende elektronica, maar ontpopt zich vervolgens tot een rustige pianoballade in de stijl van Max Richter en Ludovicus Einaudi. Halverwege steekt een zoemend orkest van wal en keert ook de elektronica terug die klinkt als een eentonig morse-signaal. Heel mooi en apart. In Sixteen Zero Six Fifteen creëert de lichtjes surrealistische piano een prachtig canvas. Het is een track in de stijl van Erik Satie, met naderhand een rustige orkestrale begeleiding ter ondersteuning van de solopiano. Heel even roffelt de percussie als een vrijgeleide voor de hoge violen, en dan opnieuw om het crescendo te accentueren. Zondermeer een prachtige track met hemelse violen, en dan opnieuw een solitaire piano…
De korte track Little Emblems of Eternity krijgt surrealistisch pianogeluid, windachtige elektronica en een tekst van de Britse schrijver Paul Morley, voorgedragen door Paul van den Broeke, terwijl titelsong en slotcompositie Through a Glass Dimly zich na een atmosferische intro met donkere strijkers en hoge violen ontwikkelt tot een compositie met mars-achtige kwaliteiten en een grootse apotheose.
(For Now We See) Through a Glass Dimly is een album dat liefhebbers van klassieke en neoklassieke muziek zal aanspreken die van avontuur houden en die bekend zijn met hedendaagse ontwikkelen op het vlak van pianomuziek. Wij archiveren Atonymes tussen Erik Satie, Max Richter, Ludovicus Einaudi en Bruno Sanfilippo.
Tracklisting:
1 The Lure of the Land
2 Elegy (ii)
3 Towards Tragedy and Dissolution
4 Delicate Power
5 Elegy (iv)
6 Fatal Ambition
7 A Sadder Light than Waning Moon
8 Sixteen Zero Six Fifteen
9 Little Emblems of Eternity
10 Through a Glass Dimly
William LIÉNARD
10/12/2016
---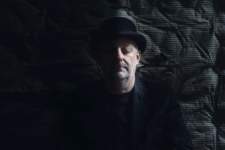 ---