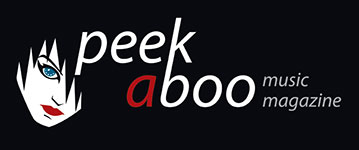 like this concert review
---
APOCALYPTICA/TRACER
Brussels, AB (24th October 2015)
Concert
27/10/2015, Wim GUILLEMYN
---
On 24th October, Apocalyptica played in Brussels, and the Australian band Tracer as support act with whom Peek-A-Boo had a nice conversation.
Tracer played an energetic short set. Of course, that is the fate if you're just a support act and nothing can change that. They played songs that mostly came from their recent album Water For Thirsty Dogs, like the title track We're Only Animals, Asternaut Jugernaut, Halfway to Zero, as well as some other good songs. Tracer managed to entertain the audience. We heard a strong voice and an excellent band, so we only can hope that we will see them again later at the summer festivals, because they undoubtedly will set the tent on fire.
Apocalyptica apparently attracts different people: from metal fans to housewives, you saw them everywhere in the AB! That's normal as their music is also diverse.
Apolyptica started in style and began with three instrumentals: Reign Of Fear, Grace and I'm Not Jesus. Then Perez came on stage to add some vocals to the songs. Personally, I thought it was time to do that, because before I missed something. Unfortunately, Perez voice was too quietly mixed. Actually, you can say a lot about the mix as the sound was a bit too loud, especially the bass drum was too dominant.
It was not a surprising set, which of course had the great Master of the Puppets and Inquisition Symphony, and they provided the necessary metal sounds. There was also a quieter moment in the set that showed the many possibilities of the three cellos. Towards the end of the set, there was some harder work like Refuse / Resist, Seek & Destroy and the Edvard Grieger cover In The Hall of the Mountain Hall. During the encores we heard I Do not Care and Dead Man Eyes.
Apocalyptica played a good show in the AB with impressive visuals on a big screen. The songs with Perez surely were the best. The rest seemed like a well-oiled machine, and sometimes I had the feeling that I was watching a gimmick, but nonetheless performed in a good way.
Wim GUILLEMYN
27/10/2015
---
Op 24 oktober kwam Apocalytpica naar Brussel, met in het voorprogramma de Australische band Tracer, waarmee Peek-A-Boo voor hun optreden een fijn gesprek had.
Tracer speelde een energiek korte set. Maar ja, dat is nu eenmaal het lot als je een support act bent en daaraan kan je niets veranderen. Ze speelden meestal songs uit hun recente album Water For Thirsty Dogs, zoals het titelnummer We're Only Animals, Asternaut Jugernaut, Halfway to Zero, alsook wat andere goede songs. Tracer slaagde erin om de zaal flink op te warmen. We hoorden een sterke stem en een stevige band waarvan we hopen dat we hem volgend jaar op de zomerfestivals zullen zien, want deze mannen zullen ongetwijfeld de tent in vuur en vlam zetten.
Apocalyptica trekt blijkbaar verschillende mensen aan: van metalfans tot gewone huisvrouwen, je zag ze overal in de AB! Ze maken dan ook muziek die je niet zomaar in één vakje kan stoppen.
Apolyptica kwam in stijl op en startte met drie instrumentale nummers: Reign Of Fear, Grace en I'm Not Jesus. Daarna kwam Perez op het podium om enkele songs van vocals te voozien. Zelf vond ik het de hoogste tijd dat hij erbij kwam, want ik miste toch iets. Jammer dat Perez's stem wat stilletjes in de mix zat. Over die mix kun je trouwens het een en ander kwijt: zo was het geluid een beetje te luid, met vooral een te overheersende basdrum.

Het was een niet al te verrassende set, waarin natuurlijk het fantastische Master of the Puppets en Inquisition Symphony zatten en voor de nodige metal zorgden. Er was ook een rustiger moment in de set, waarop de vele mogelijkheden van de drie cello's tot hun recht kwamen. Tegen het einde van de set kregen we opnieuw wat harder werk zoals Refuse/Resist, Seek & Destroy en de Edvard Grieger cover In The Hall of the Mountain Hall. Tijdens de encores werden I Don' t Care en Dead Man Eyes opgevoerd.
Apocalyptica bracht een mooie show in de AB met indrukwekkende visuals op een groot scherm. De songs met Perez maakten de beste indruk. Voor de rest bleek de band een goed geoliede machine met net iets teveel showallures waardoor het bij momenten vrij gekunsteld overkwam. Daardoor had ik ook soms het gevoel dat ik naar een gimmick keek, alhoewel alles goed in elkaar zat.
Wim GUILLEMYN
27/10/2015
---
---