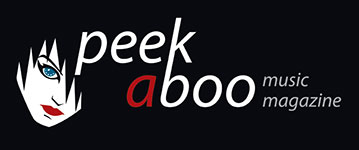 like this cd review
---
APOPTYGMA BERZERK
MAJOR TOM EP
Music
•
CD
Electro
•
Electro Pop
•
Future Pop
•
Glampop
[50/100]

Emmo.biz
26/12/2013, Didier BECU
---
I'm honest now.... If it wasn't my job to review things, I would leave it to a simple laugh. Just shrugging my shoulders, realising that this is all about easy cashing in….a product from a band that has come to the end of their career even if they promised us in better times that they would take us till the end of the world….
So yes, this is a cover from the famous Peter Shilling-hit. There's nothing wrong with the song itself as it's after all the best Bowie-song that is never performed by The Thin White Duke himself. The only question that remains is just: was this necessary? Be honest, you know the answer without reading this, you even know the answer without actually hearing the song as this is a just another proof that futurepop is dead. Oh yes, I actually forgot… Stephan Groth and his band actually decided that they're a guitarband now. In fact, Apoptygma Berzerk have become a terrible version of Placebo. Yes, even Placebo themselves are better!
As usual there are lots of remixes on this EP. And if you're not a DJ then I really don't know what's the use of this. There are four included from Major Tom on here, plus a Technomancer-remix from Shadow: a track that's been featured on their Rocket Science-album from 2009. So who needs that?
The sole good thing you can find on here is the brand new track Dead Air Einz. It surely open doors for a new forthcoming album, but this band will never make a classic like Welcome To Earth or Harmonizer was. Oh yes, I said this all before when they were murdering Shine On by The House Of Love as well…
Didier BECU
26/12/2013
---