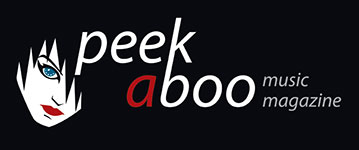 like this cd review
---
AQUASERGE
Guerre EP
Music
•
CD
Indie
[73/100]

Crammed Discs
11/12/2016, Didier BECU
---
There are only a few certainties in life left, one thing is sure though: releases on the Belgian Crammed Discs are always a tad different. That also is the case with the newest EP of Aquaserge.
The three members of Aquaserge from Toulouse (Julien Barbagallo, Julien Gasc and Benjamin Glibertin) worked with Tame Impala (yes!), Stereolab and Melody's Echo Chamber in the past. The band has been around for a while (some time ago it released a split with April March) and this new EP with four songs is the harbinger of a new album in 2017.
The four tracks are sung in French, but do not be put off by it. Les Plus Beaux Jours has a bit of a Gainsbourg atmosphere, but the other songs are rebellious indie pop. Les Zouzes has an exotic touch, but the guitar sound reminds us of Vampire Weekend or (if you prefer the real thing) Talking Heads. Les Vacances is post-punk, and even like a hybrid of The Fall and Taxi Girl. At first it souds like simple indie pop, but before you realize it, you played the song five times in a row.
Didier BECU
11/12/2016
---
Er zijn maar weinig zekerheden overgebleven, maar één ding staat als een paal boven water: releases op het Belgische Crammed Discs zijn altijd anders. Dat geldt ook voor de ep van Aquaserge.

Aquaserge is immers een band met leden die een cv hebben om u tegen te zeggen. De drie bandleden uit Toulouse (Julien Barbagallo, Julien Gasc en Benjamin Glibertin) werkten reeds samen met Tame Impala (jawel), Stereolab en Melody's Echo Chamber. De band is al een tijdje bezig (zo bracht hij een split uit met de Amerikaanse April March) en deze nieuwe ep met daarop vier songs is de voorbode van een nieuwe plaat die in 2017 zal verschijnen.

De vier tracks zijn in het Frans gezongen, maar laat je daar niet door afschrikken. Afsluiter Les Plus Beaux Jours heeft dat speelse Gainsbourg-sfeertje, maar de andere songs zijn gewoon tegendraadse indiepop. Les Zouzes heeft een exotisch tintje, maar het balsturige gitaargeluid hoort eerder thuis bij Vampire Weekend of Talking Heads. Les Vacances is postpunk, en voor eventjes lijkt de song wel op een hybride van The Fall en Taxi Girl. Het lijkt eenvoudige indiepop, maar voor je het beseft speel je de song vijf keer op een avond.
Juist, we kijken uit naar die lp!
Didier BECU
11/12/2016
---