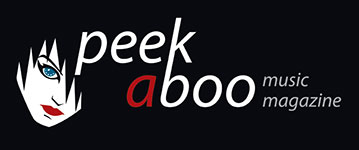 like this concert review
---
ARBEID ADELT!
Brussels, Beursschouwburg 11/11/2015
Concert
12/11/2015, Didier BECU
---
11th November. When arriving in Brussels, we witnessed how the folding chairs for the annual ceremony at the monument of the Unknown Soldier were carried away. Ironically, barely 500 meters further, three veterans of the Belgian music scene were presenting their new album Slik. Their name ? Just as in 1981: Arbeid Adelt ! It would have been easy and profitable to act just like a jukebox, just like so many others. The trio decided (thankfully) for a completely different approach. Back to their roots, experimenting, doing whatever they want to do, refusing to make concessions, in short: Arbeid Adelt ! as it was. The wrinkles and the gray hair may be difficult to camouflage, yesterday Marcel, Luke and Jan proved that they still are the greatest anarchists of the Flemish music scene, and that after 34 years!
You've seen it before? No, forget for a moment the show of 2011 at the AB or their comeback at Sinner's Day, because this is not another greatest hits show, on the contrary! The stage was filled with analogue synths, Jan's saxophone and of course that legendary yellow (almost toy) guitar of Luc.
The set began with Astra Astra , a song with the same experimental character as Cabaret Voltaire material. A very brave start, because it was clear that this would be Arbeid Adelt ! in the most extreme sense of the word, just as it was in the 80s.
Popcornmario had the same effect as on CD: it moves you to dance! There were some technical difficulties in the beginning, but that is punk. No one wanted to see a perfect concert at the sold out Beursschouwburg. It was allowed that Marcel pushed the wrong key on his keyboard, or that he accidentally skipped a song. The man in the flamboyant glitter costume was clearly amused. Sometimes he was extremely sympathetic (signing a CD after the third song because someone had to catch a train), sometimes viciously (a fuck you to the radio stations that refuse to play the new album).
The set hardly included hits (well, there was Ik Sta Scherp, but no radio station dares to play music of a guitarist who is dressed like a Chinese and runs in the venue with a traffic sign), but quirky songs like a cover of Ik Heb Geen Zin Om Op Te Staan (of the Dutch band HET, that no one remembers) or the strange electronic spielerei of Apparaat.
After thirteen songs the trio closed the set with (how could it be otherwise) Bedankt En Tot Ziens. You could see on the musician's faces how they felt, there was no routine, and perhaps it was their symbolic middle finger to prove that you do not need the hip media if you have enough balls! And what about that audience? No one had the feeling that it should have been otherwise. Arbeid Adelt! was never meant to be a band for some nostalgia on your radio, this is a band that comes from the Johnny Rotten generation and that's what we got!
Afterwards, they came back for three songs, including De Dag Dat Het Zonlicht Niet Meer Scheen and a cover of Ricky's Hand by Fad Gadget. The latter was more like a statement, a band who dares to end the set of a comeback concert with such a song does not care about the stupid charts or radio friendly material. Twelve hours earlier the Belgian king greeted his loyal soldiers, twelve hours later an enthusiastic crowd saluted its new young heroes. Punk is back, and it's invented for the second time by the same men!
Do not worry if you missed this show, as Arbeid Adelt ! also plays on these dates and locations:
03/12/15 HEIST OP DEN BERG (Zwaneberg)
05/12/2015 ANTWERPEN (Piaf)
18/12/2015 OUDENAARDE (Harmonie)
15/01/2016 TONGEREN (Retro Velinx)
16/01/2016 GISTEL (Zomerloos)
22/01/2016 POPERINGE (Den Couter)
23/01/2016 LEOPLODSBURG (Yap)
19/02/2016 GENT (Vooruit)
19/03/2016 STABROEK (Moorland)
16/04/2016 DE PANNE (Seaside Revisited)
Didier BECU
12/11/2015
---
11 november. In de Brusselse hoofdstad haalt men aan het monument van de Onbekende Soldaat de klapstoeltjes voor de jaarlijkse ceremonie weg. De ironie wil dat amper 500 meter verder drie oud-strijders van de Belgische muziekscène hun nieuwe plaat Slik in première komen voorstellen. Hun naam? Net zoals dat in 1981 was: Arbeid Adelt! Het zou gemakkelijk en winstgevend geweest zijn om een jukebox te zijn zoals vaak het geval is, maar het trio koos (gelukkig) voor een compleet andere aanpak. Terug naar hun roots, volop experimenteren, doen waar ze zin in hebben, weigeren om toegevingen te doen, kortom Arbeid Adelt! zoals het was. De rimpels en de grijze haren zijn misschien moeilijk te camoufleren, gisteren bewezen Marcel, Luc en Jan in de Beursschouwburg met verve dat ze na 34 jaar nog steeds de grootste durvers in het Vlaamse muzieklandschap zijn.

Je hebt het al eens gezien? Neen, vergeet eventjes de show die je in 2011 in de AB of op Sinner's Day zag, want van deze greatest hits-show laten de drie maar weinig over. Deze keer geen orkest op het podium of een jas met kerstlichtjes, maar een podium vol analoge synths, de saxofoon van Jan en dat legendarische gele (bijna speelgoed-) gitaartje van Luc.
De set begon met Astra Astra, een nummer vol experiment zoals alleen Cabaret Voltaire het kan maken. Een zeer moedig begin, want meteen werd duidelijk dat dit Arbeid Adelt! in de meest extreme zin van het woord zou worden, net zoals dat in de jaren 80 het geval was.

Popcornmario zette meteen de zaal in vuur en vlam, net zoals ze dat op de cd doen. Er waren wat technische moeilijkheden in het begin, maar ook dat is punk. Geen mens die in de volle Beursschouwburg een afgelikt concert wilde zien waarin alles perfect liep. Marcel mocht gerust een verkeerde toets op zijn keyboard indrukken of zelfs een nummer overslaan. De man in het flamboyante glitterpak was duidelijk in zijn nopjes. Soms uiterst sympathiek (een cd signeren na amper het derde nummer omdat iemand zijn trein moest halen), soms venijnig (een welgemeende fuck you naar de radiostations die weigeren om de nieuwe plaat te draaien).
In de set zaten nauwelijks hits (nou ja, Ik Sta Scherp, maar geen radiostation die het aandurft om muziek te draaien van een gitarist die verkleed als Chinees met een verkeersbord de zaal rondloopt), wel eigenzinnige nummers zoals een cover van Ik Heb Geen Zin Om Op Te Staan (van de Nederlandse band HET die geen mens nog kent) of de vreemde elektronische spielerei in Apparaat.
Na dertien nummers sloot het trio de set af met (hoe kan het ook anders) Bedankt En Tot Ziens. De drie muzikanten straalden, ze hadden gedaan waar ze zin in hadden, van routine was geen sprake en wellicht was het hun symbolische middelvinger om te bewijzen dat je de hippe media niet nodig hebt als je ballen aan je lijf hebt! En dat publiek? Geen mens die vond dat het anders moest. Arbeid Adelt! is nooit de band geweest die men uit nostalgie nog eens op de playlist van de radio zet, dit is een band die uit de Johnny Rotten-generatie komt en dat zagen we!

Nadien kwamen ze nog eens terug met drie nummers, waaronder De Dag Dat Het Zonlicht Niet Meer Scheen en Ricky's Hand van Fad Gadget. Dat laatste was meer dan een statement, een band die het aandurft om met zo'n nummer een comebackconcert af te sluiten heeft lak aan stomme hitparades of radiovriendelijk materiaal. Twaalf uur eerder groette de koning zijn trouwe soldaten, twaalf uur later salueerde een publiek z'n nieuwe jonge helden. Punk is back, en voor de tweede keer uitgevonden door dezelfde mannen! Straf!
Geen nood als je dit optreden hebt gemist, je kan Arbeid Adelt! nog zien op deze data en plaatsen:
03/12/15 HEIST OP DEN BERG (Zwaneberg)
05/12/2015 ANTWERPEN (Piaf)
18/12/2015 OUDENAARDE (Harmonie)
15/01/2016 TONGEREN (Retro Velinx)
16/01/2016 GISTEL (Zomerloos)
22/01/2016 POPERINGE (Den Couter)
23/01/2016 LEOPLODSBURG (Yap)
19/02/2016 GENT (Vooruit)
19/03/2016 STABROEK (Moorland)
16/04/2016 DE PANNE (Seaside Revisited)
Didier BECU
12/11/2015
---