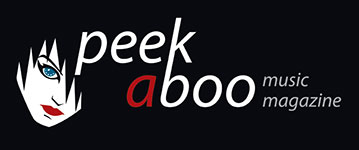 like this concert review
---
ARBEID ADELT!
Gent, Vooruit (19/02/2016)
Concert
21/02/2016, Didier BECU
---
In November, we were at the premiere of the brand new album of Arbeid Adelt! in Brussels! A wildly enthusiastic Marcel Vanthilt knew (and still knows) that, together with Luc Van Acker and Jan Van Roelen, Slik is a Belgian world record. Barely three months later, we're in Ghent and we see the same energetic Vanthilt, but we hear cynicism and bitterness. Marcel does not mince words and he criticizes the media in Flanders, the hype of Oscar and the Wolf, and twice he says words that explain it all: fuck you, Studio Brussel. Marcel, Luc and Jan are among the neatest artists in Belgium, we know they love honesty. So let's say it one more time: fuck you, Studio Brussel. What else can you say about an "alternative" radio station that refuses to play the most refreshing albums of the year? Supporting the Belgian music scene, our asses!
Arbeid Adelt! could have chosen an easy path, of course. A jukebox band that performs the greatest hits always is a guarantee for a full house, right? But hell no! The trio never sounded as punky as now. Analog synths, no concessions. Even not in Marcel's words, but each sentence was carefully considered.

The trio began with Astra Astra. Arbeid Adelt! never sounded as experimental. Noisy electronics performed by men of age, who use the stage as a playground and have more balls than a lot of young guys who think that it is cool to look bored on stage. It was followed by Popcornmario, with Vanthilt playing the role of an obsessed madman, born to be on stage. Apparaat is an experimental electronic spielerei that goes back to the minimal sound of the 80s, Navardauskas, the first touch of melancholy, and Ik Sta Scherp, the first opportunity for Luc Van Acker to show that he knows what you're supposed to do with a guitar.

In the 80s, the three made fun of elderly (65+), but it is ironic that Vanthilt is almost an elderly himself now. The wrinkles are there, but the enthusiasm too. Which Flemish group is able to write a track like Meditteranée and Niemandsland today? Music that offers both freshness and social criticism. Vanthilt allowed himself anything tonight and he mocked everyone, even the death of The Scabs guitarist Berre Bergen was funny to him. Maybe some think it is inappropriate, but this is punk! Because yes, the world does not need neat bands today. In 1979, it was cool to show your middle finger, but today everything has to be radio friendly or it is rejected. Yesterday, Vanthilt showed his middle finger (and it hurt some), but what about it? He can no longer count on radio airplay!

If there is one predictable element in this show, then it is the fact that Arbeid Adelt ! ended the set with Bedankt En Tot Ziens. The band came back with one concession (De Dag dat het Zonlicht niet meer Scheen), but for the rest it was again punk. The only dated thing about De Man die alles Noteert is the fact that nowadays nobody writes with a Parker pen, and also Stroom still gives us chills. Normally, Arbeid Adelt ! would have played a song by Eagles Of Death Metal, but since front man Jesse Hughes believes that everyone should carry a weapon, the trio opted for a tribute to David Bowie. Was it Golden Years, Fashion, Heroes or Rebel Rebel? We really do not know, but Starman definitely would have enjoyed it. Shall we say it a fourth time, Marcel, Luc and Jan? Fuck Studio Brussel !
Didier BECU
21/02/2016
---
In november stonden we in de Beursschouwburg in Brussel tijdens de première van de gloednieuwe Arbeid Adelt! Een dolenthousiaste Marcel Vanthilt wist toen (en weet dat nog) dat hij samen met Luc Van Acker en Jan Van Roelen met Slik een Belgische wereldplaat had gemaakt. Amper drie maanden later staan we in de balzaal van de Vooruit en zien we dezelfde energieke Vanthilt, maar er zit cynisme en bitterheid in zijn bindteksten. Marcel houdt geen blad voor de mond en hekelt de media in Vlaanderen, de hype die Oscar And The Wolf verooraakt en twee keer horen we de alleszeggende woorden: fuck you Studio Brussel. Wellicht behoren Marcel, Luc en Jan tot de eerlijkste artiesten in dit land die geen boodschap hebben aan geslijm. Laten we het dus nog maar een keer zeggen: fuck you Studio Brussel. Wat anders kan je zeggen van een "alternatief" radiostation dat weigert om één van de meest frisse platen van het jaar te draaien? De Belgische muziekscène steunen? Om alweer Vanthilt te citeren: amai ons gat!
Arbeid Adelt! zou het zich natuurlijk zelf simpel kunnen maken. Een jukeboxband die de grootste hits brengt, zorgt altijd voor volle zalen, niet waar? Niks daarvan! Het trio klonk nooit zo punky als nu. Analoge synths, geen enkele toegeving. Zelfs niet in de bindteksten die grappig zijn, maar over iedere zin is goed nagedacht.
Het trio begon met Astra Astra. Experimenteler en gewaagder klonk Arbeid Adelt! nooit. Noisy elektronica, gebracht door mannen op leeftijd die er meer zin in hebben dan heel wat jonge snuiters die zich blijkbaar op een podium vervelen. Het werd meteen gevolgd door Popcornmario. Vanthilt ging als een bezetene te keer, met het podium als zijn speelplaats. Apparaat is experimentele elektronische spielerei die naar de minimimal sound van de 80s teruggrijpt, Navardauskas, het eerste vleugje melancholie, en Ik Sta Scherp, de eerste gelegenheid voor Luc Van Acker om te tonen dat hij als geen andere Belg weet wat je op een gitaar dient te doen.
In de jaren 80 grapten de drie met de bejaarden (65+), en ironie: volgens Vanthilt zijn ze dat ondertussen bijna zelf. De rimpels zijn er inderdaad, maar de goesting is niet verdwenen, want welke Vlaamse groep is in staat om vandaag een track als Meditteranée en Niemandsland te schrijven? Muziek waarin zowel frisheid als een hele hoop maatschappijkritiek weerklinkt. Vanthilt permitteerde zich van alles en spotte met zowat iedereen, zelfs het overlijden van The Scabs-gitarist Berre Bergen was grappig. Misschien voor sommigen ongepast, maar dit is punk, mijnheer! Doen waar je zin in hebt, en schop je daar wat heilige huisjes mee om, dan is dat maar zo! Want jawel, de wereld heeft geen nood aan afgelikte bandjes. In 1979 was het cool om je middelvinger op te steken, maar ondertussen zijn we zo ver gekomen dat alles radiovriendelijk moet klinken. Vanthilt stak gisteren brutaal de middelvinger op (en het deed pijn voor sommigen), maar wat zou het? Op de radio komt hij toch niet meer!

Als er één voorspelbaar feit in deze show verwerkt zat, dan was het dat Arbeid Adelt! de set afsloot met Bedankt en Tot Ziens. De band kwam terug met die ene toegeving (De Dag dat het Zonlicht niet meer Scheen), maar voor de rest was het wederom punk. Het enige gedateerde aan De Man die alles Noteert is het feit dat tegenwoordig niemand nog met een Parker-pen schrijft, en ook Stroom is nog steeds een nummer waarvan je koude rillingen krijgt. Normaliter zou Arbeid Adelt! een nummer van Eagles Of Death Metal spelen, maar sinds frontman Jesse Hughes vindt dat iedereen maar beter een wapen kan dragen, werd resoluut gekozen voor een ode aan David Bowie. Was het nu Golden Years, Fashion, Heroes of Rebel Rebel dat werd gespeeld? We weten het niet, maar Starman zal er beslist van hebben genoten. Mogen we het een vierde keer zeggen, Marcel, Luc en Jan? Fuck Studio Brussel!
Didier BECU
21/02/2016
---