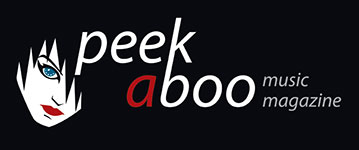 like this movie review
---
ARIEL VROMEN
The Iceman
Movie
[77/100]

Dutch FilmWorks
21/10/2013, Didier BECU
---
A name you hear more and more these days is the one from Michael Shannon. Since he got famous as Nelson Van Alden in Boardwalk Empire, the actor has made it to the A-list. His biggest fame so far is undoubtedly his role as General Zod in Man Of Steel, but also directors who atre aiming for a smaller production seem to respect his acting skills. A beautiful example from this is of course Take Shelter, and The Iceman is another gem that can be added to that list. The movie is a biography about Richard Kuklinski (Michael Shannon). This hitman has murdered more than hundred persons. His fave method is the use of cyanide.
We see almost nothing about his youth (only some flashbacks reveal the tragic from it) as the movie starts in his teen years when he met his love (and future wife) Deborah (Winona Ryder). When someone is so stupid to say some ugly things about her, it's also the first murder Richard commits. He's a beast without mercy that kills his prey. After this first slaughter Richard gets in touch with the mob. Roy Demeo (Ray Liotta) from New Jersey is fascinated by the way how cool Richard acts and as he can use a guy like him, he offers Kuklinski a job. There are only two conditions to be fulfilled: all jobs have to be done (no matter what reason) and he has to work exclusively for Demeo.
The Iceman is the first big picture from Ariel Vromen. Not only we notice a very good cinematographer at work, the man has also tons of respect for masters like Martin Scorsese and William Friedkin. It pays as already after twenty minutes, it's crystal clear that The Iceman is a crimemovie that can compete with something as good as
Killing Them Softly. This is of course not only the merit from the director, as the acting is splendid as well. It won't surprise no one that Shannon is excellent, but there's also good work from Ray Liotta (the perfect bloke to perform a bad guy), Winona Ryder and the immense popular James Franco. There are some moments in where Vromen uses to many plots that come a bit too unexpected, but apart from that you can say this movie is a killer. As Vromen shows us the love the killer has for his family, it happens that we feel some sympathy for the devil. But at the end of the day, Richard Kuklinski will never be the darling almongst the public as this movie starts and ends with the same words: he regrets nothing.
The Iceman is out on Dutch Filmworks and absolutely recommended.
Didier BECU
21/10/2013
---
Een naam die je tegenwoordig meer en meer hoort vallen is die van Michael Shannon. Sinds hij als Nelson Van Alden in Boardwalk Empire wereldberoemd is geworden heeft deze acteur een plaatsje in de A-lijst kunnen veroveren. Zijn grootste faam is wellicht die van slechterik Zod in Man Of Steel, maar ook de makers van kleinere producties weten hem te vinden. Eerder was Take Shelter zo'n voorbeeld daarvan, maar nu is er ook The Iceman. Het gaat om een biografie van Richard Kuklinski (Michael Shannon dus). Deze huurmoordenaar heeft ongeveer honderd mensen naar het hiernamaals gestuurd, het liefst door het gebruik van cyaankali.

Over zijn tragische jeugd komen we alleen iets te weten via flashbacks, want de film vangt aan bij zijn tienerjaren als hij zijn liefje (en latere vrouw) Deborah (Winona Ryder) leert kennen. Als iemand zijn liefje in het openbaar belachelijk maakt, begaat Richard zijn eerste moord. Het is een beest zonder genade die zijn prooi op een ijskoude manier afmaakt. Vrij vlug na zijn eerste moordpartij komt de psychopaat in contact met maffiabaas Roy Demeo (Ray Liotta). Deze booswicht uit New Jersey kan best een kerel gebruiken om zijn vuile werkjes op te knappen en door zijn koelbloedigheid lijkt Kuklinski daarvoor de geknipte man. Binnen de kortste keren wordt Kuklinski Roys nieuwe handlanger. Er zijn slechts twee voorwaarden verbonden aan deze goedbetaalde job: hij moet alle problemen (ongeacht de reden) oplossen en nooit mag hij voor een ander werken.

The Iceman is in feite de eerste grote film van Ariel Vromen. Niet alleen zien we een vakkundig cineast aan het werk, ook is het iemand die tonnen respect heeft voor grootmeesters als Martin Scorsese of William Friedkin. Dat loont, want na een twintigtal minuten merkt de kijker dat The Iceman aardig op weg is om een grootse misdaadklassieker te worden die in één adem met pakweg Killing Them Softly kan worden genoemd. Het is uiteraard niet alleen de regisseur die van The Iceman een grootse film heeft gemaakt, er zijn eveneens prima vertolkingen. Uiteraard schittert Shannon iedere seconde, maar ook Ray Liotta (de ideale vent om een smeerlap te spelen), Winona Ryder en de alom aanwezige James Franco acteren op hoog niveau. Af en toe mist Vromen wel eens de boot door het bruusk inlassen van een paar onduidelijke plotwendingen, toch is het eindresultaat een grote voltreffer. Omdat de cineast ook de liefde van de huurmoordenaar voor zijn gezin ruimschoots in het daglicht zet, voelt de kijker af en toe zelfs sympathie voor deze engerd. Maar toch, een publiekslieveling zal Richard Kuklinski er niet door worden, want de film begint en eindigt met dezelfde harde stelling: dat hij nergens spijt van heeft.
The Iceman is uitgebracht door dutch Filmworks en dit zowel op dvd als Blu-ray.

Didier BECU
21/10/2013
---