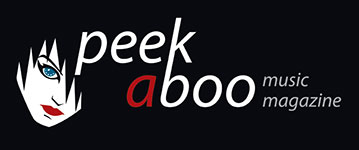 like this movie review
---
ARNAUD DESPLECHIN
Jimmy P.
Movie
Biography
[64/100]

Lumičre
30/01/2014, Didier BECU
---
You don't have to be a psychologist to understand Jimmy P. but it certainly will help. Films about this theme are quite popular these days. Soon after David Cronenberg directed the sublime (but rather difficult) A Dangerous Method, the silver screen welcomes George Devereux (Mathieu Amalric) who is one of the pioneers of both ethnopsychiatry and ethnopsycho-analysis. These are difficult terms that gather the researches that are done to investigate the relation between the human mind and his ethnical origin.


During his whole life Devereux had a huge interest in the life of Indians. He already had studied the Mohave-Indians, but his perfect study object became the Blackfoot-Indian Jimmy Picard (Benicio Del Toro). This hunk served his country during World War II, but he totally got traumatised afterwards. After a period of blindness the poor sod ended up in the Topeka Military Hospital from Kansas at where he was diagnosed as a schizophrenic. The director from the hospital knew that Devereux was interested in Indians and he invited the scientist. After some conversations the two develop a bizarre friendship with each other.


Jimmy P. is surely not an easy movie to watch. The dialogues are complicated and it's surely heavy stuff for those who never have read a book by an anthropologist. The movie feels sometimes like some notes that are taken out of a course from a student psychology. With this in mind, two hours is quite a length to watch if you're not interested in this particular subject. The directing by Desplechin is good, but all by all a bit too flat to impress. Different is the acting as the presences by both Benicio Del Toro and Mathieu Amalric are from the highest level.


Nah, this drama is surely not made for the popcorngeneration. Those who are longing to know more about ethnopsychiatry will embrace the movie, even if it's a good thing that someone once invented that repeat-button!


Jimmy P. is out on DVD on Lumière.
Didier BECU
30/01/2014
---
Je moet geen psycholoog zijn om Jimmy P. te snappen, maar het helpt natuurlijk wel. De filmliefhebber was nog maar net bekomen van Cronenbergs loodzware (maar excellente) A Dangerous Method, of Fransman Arnaud Desplechin stond al te popelen om het publiek met Jimmy P. te overladen, een prent die eerder op gedetailleerde notities uit een studentencursus psychologie lijkt. Deze praatfilm gaat immers over George Devereux (Mathieu Amalric) één van de grondleggers van de etnopsychoanalyse en etnopsychiatrie. Dat zijn moeilijke termen voor de wetenschap waarin het gedrag van de mens wordt onderzocht in functie van zijn etnische afkomst.


Devereux heeft in zijn hele loopbaan een enorme interesse voor het gedrag van indianen gehad. Eerder had de wetenschapper al de Mohave-indianen bestudeert, maar zijn gedroomde studieobject werd de Blackfoot-indiaan Jimmy Picard (Benicio Del Toro). Deze stoere bink diende tijdens de Tweede Wereldoorlog zijn land, maar kwam daar vrij gehavend uit terug. De arme drommel kwam in het Topeka Military Hospital van Kansas terecht alwaar hij als schizofreen werd bevonden. De dienstdoende directeur wist dat Devreux een grote interesse voor indianen heeft en werd daarom uitgenodigd. Na een aantal gesprekken ontstaat er een vreemde vriendschap tussen de twee.


Jimmy P. is zeker geen gemakkelijke praatfilm. De dialogen zijn vrij zwaar en wie nog nooit een boek van een antropoloog heeft opengeslagen zal wellicht meerdere malen bij sommige passages slikken. Daardoor is twee uur een vrij lange filmrit en wie geen interesse heeft voor dat soort onderwerpen zou het halverwege de film wel eens durven opgeven. Gelukkig valt er cinematografisch ook nog wat te bewonderen. Ook al is de regie van Desplechin vrij vlak, zijn er prachtprestaties van zowel Benicio Del Toro als Mathieu Amalric te bewonderen.


Neen, dit drama is niet meteen alledaags popcornvoer, maar voor wie iets wil meer weten over etnopsychoanalyse (ook al is de herhaaltoets deze keer geen overbodige luxe) is Jimmy P. beslist een kijkje waard.

Jimmy P. is uit op dvd door Lumière.
Didier BECU
30/01/2014
---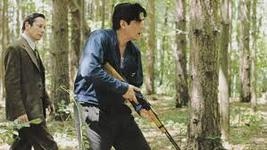 ---