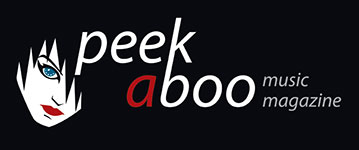 like this cd review
---
ARSINE TIBE
Good Evening, The Mountain Said
Music
•
CD
Ambient Pop
•
IDM (Intelligent Dance Music)
[75/100]

Echozone
28/01/2012, Chris KONINGS
---
Echozone continues its steady flow of releases, in different styles and of different quality. I can name a few bands that were under par (Bionic, Minusheart, Minerve), but I was also glad to discover gems like the albums from The Last Cry, Der Klinke and Avoid A Void lately! And what do we have here? Arsine Tibé, the new project of Manfred Thomaser, known from synthpoppers !Distain.

No synthpop here, or not so much at least. "Good Evening, The Mountain Said" is more down-tempo and easy listening kind of stuff. The duet between Tania Murray and Alex Braun, "Darkness", reminds me of Sixth June, having the same feel of beautiful coldness and detachment. Guitars add a certain edge on the instrumental "In My Room At Night" and after that comes "Dawn At Night", a very good song with Tania on vocals (again) and a soft Delerium-like Dance/IDM sound. "Death Of A Cube", featuring Seyhan, reminds me of Anne Clark's poetry stuff and is another good song!

Best songs to me are "Darkness" and "Maximum Boy", a cold and dark song with a lot of keyboards, reminding me of early Fra Lippo Lippi material (In Silence, Small Mercies). "Skyline - Deep And Dead" has too much of that "end of the 80's ballad" kind of twist, to be convincing. The trip towards soft futurepop on "At The Gates" is very refreshing and gets the album back on its feet. After that it's all downhill, ending in the rather pointless and lengthy "Monumental Movement"-track. There's not much monumental about it! The intro is promising (for a moment, In The Nursery peeks around the corner), but the song never really breaks loose and ends in a lame loop that goes on and on...

Hiking in the mountains is all about ups and downs, but I'm not sure that's what Manfred wanted to demonstrate with his album. However, Arsine Tibé might be able to reach a very broad audience and gives you the opportunity to convince your ignorant friends that your music is not all about dark and depressive mumbling in the mist... Pretty good this one, I'll keep this in mind when he releases something else!
Chris KONINGS
28/01/2012
---