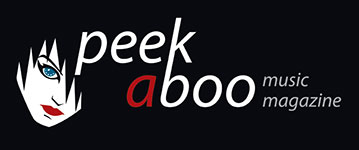 like this vinyl review
---
ART DIKTATOR
Isola
Music
•
Vinyl
Darkwave
•
Synth Wave
•
Synthpop
[83/100]

Prof Sny Records
21/03/2019, Jurgen BRAECKEVELT
---
Turkey … Not immediately the country that we link with the darker music scene. Ok, She Past Away is rather well known by now but with this Art Diktator, another Turkish duo, the Turkish electronic underground music may be gaining some more recognition in our western regions. Their new and second album, 'Isola', is planned for March 2019 and will be released as an 12" vinyl.
The opening melody 'Fulci Lives' is a symphonic hymn. Orphaned, full of sorrow and melancholy, cold and chilly to almost extremes. But the album offers more than only this, it also offers a nice balance between cheerful synth-wave (Aybaşı) that are very danceable and more gothic-sounding overtures.
Dark-wave gems such as 'Beton Mezar', 'Anti-Depressive', which lies more in-between hip-waving synth-wave and dark-wave, to cold-wave-like songs such as 'Zone Fatal'. These tracks cheerfully use dry, monotonous rhythm sections, peppered with lots of melodies and some spars guitars.
Sen ve Ben' brings in some melancholy and throws you back to the 80's of the last century. It's singer Hakan's deep baritone vocals that give every song the rather heavy dark touch. 'Gölü Canavarı' was released as the preliminary single of this album. A track with lots of hit potential and ingredients for succes: sufficient tempo, melody, danceable and with a healthy dose of modest anger. After this, we get a bit more epic and at some times fairy sounding with 'Moscow'. It reminds me from time to time a bit of a polonaise …
With the song title 'Hellectro' one will have certain expectations but the song deviates from those expectations to a very eighties-sounding feel-good song which, also in this case gets a very sombre edge due to the characteristic vocals and the strong Turkish language.
Why not going back to the primal synth-wave with the next track 'Do not Dream It, Be It!', with a great melody and synths that use an arpeggiator to loop themselves through the song.
For lovers of this genre, keep an eye on this release. It's a very solid album that might bring this Turkish band fame and who knows a stage in our regions. The diversity of leashing out to different styles within the dark electro scene makes this a very enjoyable album indeed!
Jurgen BRAECKEVELT
21/03/2019
---
Turkije... Niet meteen het land dat we linken aan de ietwat donkerder muziekscene. She Past Away is intussen genoegzaam bekend. En met Art Diktator, een Turks duo, krijgt ook de Turkse elektronische muziek misschien wel voet aan wal in onzer contreien. Het nieuwe (en tevens tweede) album van de band, Isola, is gepland voor maart 2019. Het wordt een vinyl-uitgave.
De openingsmelodie Fulci Lives is een symfonische lofzang. Verweesd, vol verdriet en melancholie, koud en kil tot in de meest minieme toon. Maar het album biedt meer dan dat met een balans tussen vrolijke synthwave (Aybaşı) die zeer dansbaar is en meer gothic-klinkende ouvertures.
Darkwave-pareltjes als Beton Mezar, Anti-Depressive die het midden houden tussen heupwiegende synthwave en darkwave, tot coldwave-achtige songs als Zone Fatal. Deze bedient zich vrolijk van kurkdroog monotone ritmesecties, doorspekt met heel wat melodieën en zuinige gitaren.
En met enige weemoed vlieg je terug naar de jaren '80 van de vorige eeuw met Sen ve Ben. Zanger Hakans diepe bariton maakt het weliswaar elke keer weer zwaar. Van Gölü Canavarı is als single de voorbode van dit album. Hitpotentieel met tonnen kans. Voldoende tempo, melodie, dansbaar, met een gezonde dosis ingetogen kwaadheid. We krijgen een ietwat epischer, met momenten feëriek klinkend Moskau. Het doet bijwijlen denken aan een polonaise.

Een titel als Hellectro schept bepaalde verwachtingen, maar is een zeer eighties klinkende feelgood-song die echter ook hier terug door de karakteristieke stem en de kortaf klinkende Turkse taal een heel somber randje heeft.
En waarom niet nog eens terug naar de oer-synthwave met Don't Dream It, Be It! Een onwaarschijnlijk vrolijke melodie, synths die zich bedienen van een arpeggiator om zichzelf herhalend doorheen de song te kronkelen.
Voor de liefhebbers van het genre: hou deze release in de gaten in de loop van maart. Het is een sterk album en het brengt deze Turkse band misschien ook wat bekendheid en wie weet een podium in onze contreien. De diversiteit van uithalen naar verschillende stijlen binnen de donkere electro maakt dit een zeer genietbaar album.
Jurgen BRAECKEVELT
21/03/2019
---
---