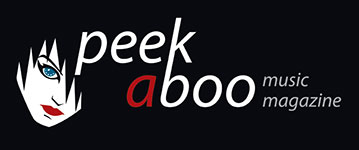 like this article review
---
ASHLEY DAYOUR (WHISPERS IN THE SHADOW)
Ten Albums That Changed My Life
Article
06/08/2015, Didier BECU
---
As frontman of Whispers In The Shadow, you can say Ashley Dayour is a goth icon. But what records have inspired him? Peek-A-Boo asked and Ashley refused to obey the rules as he picked up twelve. Do we close our eyes for this? For once, yes!
This was not an easy task; there are so many excellent records I adore for various reasons. So I asked myself, which ones really stood out, the ones that shaped me both as a musician and as a person, and the ones that mean more than just good music to me to this very day. Actually I bent the rule a little bit; it's 12 Albums, not 10.
I think 12 is a better number. I hope you don't mind ;) In no particular order:
1. The Cure - Pornography (1982)
The importance and influence of this record can't be stated enough. Not just to me, to almost anything "dark" which came in its aftermath. It is such a brutal and direct monster of an album, and indeed it's one of a kind. From the opening line "It doesn't matter if we all die" to the closing "I must fight this sickness, find a cure", it is a dark and haunting ride into a deep dark black hole. One of the things I love most is the actual drum sound, the way they used what sounds to me like natural reverb and early reflections. I can honestly say without that guitar playing and sound of 100 Years, I wouldn't have picked up a guitar in the first place, or even thought about forming a band. It will always be my most favourite of them all.
Favourite Songs: 100 Years, The Figurehead, Siamese Twins
2. Dead Can Dance - Dead Can Dance (1984)
I never heard of Dead Can Dance before I bought that one, I actually did so because of the cover and the "Über-Gothic" band name. Back in the days, sometimes I did this just for fun, and most of the time I actually discovered great music this way.
This debut album really stands out in their discography; it's more on the post-punk side than their following ones (which I also love BTW). It is mostly driven by a kind of goth-rock/post-punk guitar and bass and tribal drums, but it also does include their signature hammered dulcimer sound from time to time. For me this is one of the purest "goth" records in the true sense of the word. Sure the production is kind of muddy and everything sounds kind of "far away", but as a matter of fact this is what I like so much about it.
Favourite Songs: Wild in the Woods, The Threshold, A Passage in Time
3. The Smashing Pumpkins - Machina (2000)
What a monster of an album. I came into the whole Pumpkins thing a bit late. I wasn't a big fan of their early records. Sure, "Mellon Collie and the Infinite Sadness" and "Siamese Dream" are both great albums, and "Tonight, Tonight" or "Disarm" became big hits for a reason, but somehow it was the predecessor of "Machina", "Adore" that really got me, they became a much darker and also a more decadent version of themselves, something that I embraced instantly. For me this record is the archetype of a good rock record. It has a lot of edge, fantastic playing; especially the drums, a bigger than life conceptual work, therefore great cryptic lyrics (e.g. the line "For every chemical you trade a piece of your soul" - that's rock poetry for you ladies and gentlemen!), and a very twisted, sometimes dark, but always decadent atmosphere. Talking about the concept, I won't go into any details, it would take more space and time than I or you have, but if you are interested in this record and want to know more about it, I highly recommend this page: http://www.nachtkabarett.com/SmashingPumpkins
In a nutshell: it's a bit like Bowie's Ziggy Stardust" concept, but with many alchemical and occult references. Plus a complete back story. It always remained a mystery to me why they never really communicated the whole concept when the album actually came out. Everyone had to find out on its own, more or less. But maybe that's what band leader Billy Corgan wanted in the first place, it would certainly fit his character, I guess.
Favourite Songs: The Crying Tree of Mercury, Glass and the Ghost Children, This Time
4. David Bowie - Low (1977)
One of the reasons why I love this album is because it must have been one of the bravest releases anyone ever dared to pull off, really. Most of you will be aware of it, I guess so it isn't something new to hear the B-side is instrumentals only. This is Brian Eno and Bowie at their peak. It is more a movie score than a rock record, and they did it because they could, because they wanted to and dared. Everyone is raving about that instrumentals nowadays, but most people seem to forget about the actual A-side. For instance take the snare drum sound on the opening song "Speed of Life". It was a blueprint for everything to come in the 80s. I also have to mention Iggy Pop's "The Idiot" here because of its influence on what later would be called gothic rock. Besides it's basically a Bowie record with Iggy singing anyway.
Favourite Songs: Warszawa, Art Decade, Speed of Life
5. John Carpenter - The Fog (Soundtrack, 1980)
My love for 80s horror soundtracks is no secret and was a major influence for The Devil & the Universe in the first place, especially John Carpenter's early scores. I could name almost any of these but "The Fog" stands out for me in many ways. Just listen to this during an autumn walk and literally see the Fog roll in. I must have been about 7 when I first saw "the Fog", and somehow this images and this music must have had a lasting effect on me, to this very day.
Favourite Songs: Reel 9, Theme from The Fog, Walk to the Lighthouse
6. Popol Vuh - Brüder des Schattens, Söhne des Lichts (1978)
I first discovered this German project with the movies of Werner Herzog, I guess like most people. He used their sounds on almost all of his films. Parts of this one would later be used (some of it edited and/or re-recorded) for his 1979 masterpiece "Nosferatu – Phantom der Nacht" (a remake of the 1922 silent movie by Murnau, and starring no other than Klaus Kinski). I still remember the opening scene of the movie, in which they used the first few minutes of the title track. It blew me away. I also have very fond memories of that time when our band Whispers in the Shadow was living at the countryside in a house with a rehearsing space. We must have listened to this daily before walking down the stairs and playing music until dawn. It has such a calming effect on me. It simply is one of the most beautiful records I ever heard.
Favourite Songs: Brüder des Schattens, Söhne des Lichts, Die Umkehr
7. Cocteau Twins - Treasure (1984)
Talking about beautiful records, the same line as above could be said about this one.
Again, this is a record I bought because of its cover artwork.
Besides I just got into Dead can Dance and figured they are on the same label (4AD), so I presumed this could be something I would like as well. Remember, back then there was no internet or any kind of information I could rely on, so I had to stick with my instinct and the little bit I knew about dark music, to actually discover great albums, no one else around me was into "goth" or darker music.
Funny thing: the silly boy in me even thought that there are 2 singers in the Cocteau Twins, because of the band name ;). Anyway, the album is such a gem; it has this late autumn/winter feel to it. I also fell in love with the drum computer sound they used on the album, not to mention the stunning bass and guitar work. Also one of a kind, nothing else sounds like it, not even their other records.
Favourite Songs: Persephone, Ivo, Amelia
8. Fields Of The Nephilim - Elizium (1990)
Is Elizium the last truly grand gothic rock record? Maybe, in a way. But I don't want to underestimate Love Like Blood's "An Irony Of Fate" , Nosferatu's "Rise" or Garden of Delight's "Necromanteion", every a classic for itself.
But to be honest, Elizium does have a certain grandness that never was achieved by any other goth rock band afterwards. One could also say it is the best produced goth rock album ever, and one could be right. Certainly you can hear some Pink Floyd here and there, which for me is always a good thing. I also wonder what would have happened if they would have managed to stay together and what the next record would have sounded like.
Also, it has to be said that FOTN has been the most progressive of them all, damn they could really play their instruments, something that is hard to say about dark music performers these days, to be frank.
Favourite Songs: For Her Light / At the Gates of Silent Memory, Wail Of Sumer / Let there your heart be also
9. Gary Numan - Telekon (1980)
I discovered Numan very late, must have been in the early 2000s. Not sure why it took me so long. But then it struck me hard. There was a year in which I hardly listened to anything else, and to be frank, what Robert Smith and Billy Corgan are to my guitar playing, Numan is to my keyboard skills ;) I love players who do have a distinctive sound. They hit a chord and you know exactly who's who. This can be said about Numan's keyboard playing and sound. I picked out "Telekon" because it has both sides, the catchiness of hits such as "We are Glass" and the dystopian moodiness of the title track and "I dream of Wires". I also think it is one of his most coherent records, even though I could name a few others which I love, also his latest creations BTW.
Favourite Songs: We are Glass, I Die:You Die, Telekon
10. Pink Floyd - Meddle (1971)
The reason why I picked this one isbecaus of the original B-side of the album, the almost 24 minutes long "Echoes". It does have everything I like about "the floyd".
It's psychedelic, but with a very British edge to it. It's experimental but never forgets about arrangement and melody and the lyrics are great, something that can't be said about all Pink Floyd songs. The opening strange "Leslie treated" piano sounds are iconic. Of course "Dark Side of the Moon" was far more important to music history, and "Wish you were here" was far catchier, but what made Pink Floyd so great and unique, started here. And besides, listen to the bass sound of the opening song, "One of these days". I guess everyone with a little knowledge of music will get the connection to bands such as Fields of the Nephilim. That's the thing with Pink Floyd, they not only inspired one genre but legions of it, and believe me, their legacy is everywhere!
Favourite Songs: Echoes, One of these Days
11. M83 - Before the Dawn Heals Us (2005)
When I sat down and did this list, it occurred to me that the most recent one is 10 years old. What does that say about modern music, or about me, for that matter? Anyway, here is this very album. It's by a French project called M83. The man behind it is called Anthony Gonzalez and he creates very cinematic electronic music, but in a very driven and somehow catchy way, it's not surprising that he is now working on film scores.
Their 2004 output "Before the dawn will heal us" took me by surprise; I never heard anything like it before. Especially the closing song "Lower your eyelids to die with the sun" and the opening track "Moon Child" (Yeah, I know the title :-P ) are outstanding. They grew very big with their recent album and the single Midnight City, especially in the U.S.
Favourite Songs: Moon Child, Lower your eyelids to die with the sun, In the cold I'm standing
12. The Sisters Of Mercy - Some Girls Wander by Mistake
(Compilation with Singles/EPs from 1980-1983, released 1992)
Yeah well, it's not really an album, but first I need to have TSOM on this list, and second it has "The Reptile House" EP on it, which for me is the best thing they ever did. It was such a blueprint for the things to come. Despite the actually not existing production, it was recorded on a 4 track, I think (or was it an 8 track?), it has a depth that most bands that followed did miss or not even came close to. It also is their darkest hour, and you must know it by now. I always fall for that. And thirdly: it does have all the great early singles and B-sides, everyone a smasher and rightly so. "Alice", "Body Electric", "Floorshow"…ah, yeah, and there is the original version of "Temple of Love", but believe it or not, I prefer the remake with Ofra Haza, yes, I really do.
Favourite Songs: Lights, Valentine, Burn, Phantom
Didier BECU
06/08/2015
---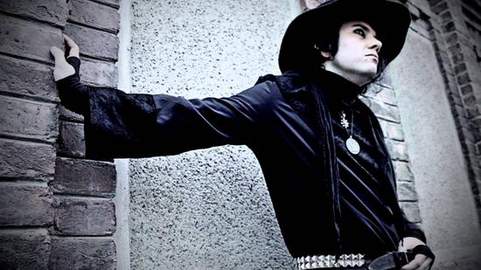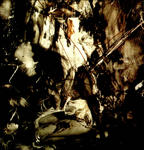 ---