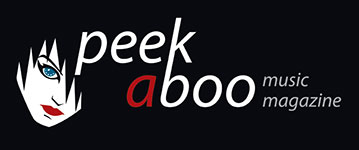 like this concert review
---
ASSEMBLAGE 23 & LLUMEN
live in Concert At KAVKA, 20/04/2014, Antwerp, Belgium
Concert
Cold EBM
•
Dark Electro
[89/100]

21/04/2014, Filip VAN MUYLEM
---
I interviewed Llumen already last year, assuming that the Vampire Party Live would take place, but sadly it was cancelled. So I was pretty happy when this new gig got announced! Finally I would be able to see Llumen on stage. Two guys in a nice suit and a guitar player (who looked like impressive one Heavy Metal guy) entered the stage and they started off with a wall of sound, like a war was coming … sounding very dramatic! It was the intro of 'New Moon Rise' which seems to be indeed a great opener! Song after song blasted towards us electronic salvos, fueled with Pieter Coussements energy. I really love the love guitar sound and the backing vocals that alter between a computerlike vocoder-voice to normal screaming and singing vocals, perfact to back-up Pieters vocals. One of their greatest songs in my opinion is 'World on Mute' but also one of new songs 'Death Walks On High Heels' works well live. Their new and older work seems to blends in perfectly. I must say I Love the rhythmic and cold electro. The last song 'Storyteller', is one of their first creations but it sets the venue completely on fire! It was absolutely great to see Llummen finally live on stage!
Then it was time for the headliner. I saw Assemblage 23 already a few times play in the past but when I see how the crowd reacts to the first notes they start to play, I realized that they became more popular then before. I even had to take cover behind the speakers to make sure that my camera didn't get damaged by the people all started to dance, clap their hands, shake their heads, jump up and down and sing a long or better scream a long every song … It was clear it was going to be a big party! Sound-wise I can compare them to VNV Nation what can explain their success. I love the live drums and seeing this guy enjoying his work and giving everything he has in him is surely heating up the party. One of the highlights for sure was 'The Noise Inside My Head'! But actually, I could mention every single track they played, because it was simply a brilliant show and the band seemed to have as much fun as the heated up audience! This was probably also the reason why the crowd didn't have the time to scream for more … The people on the front rows just didn't let the band go off the stage, so singer Tom Shear nicely asked if we wanted to hear more and of course everybody started to scream really loud for more! We got 3 encores and then again two extra song from 'Oceania' an album from Tom's side-project Surveillance. After that they asked the crowd to let them please go to the backstage but not without the promised to come back for a chat, pictures, autographs and merchandising...
I think that I have never heard of a band begging the audience to let them go from stage…
Well, I think this says it all … what a night!

(interview: Portion Control & PNE)
Filip VAN MUYLEM
21/04/2014
---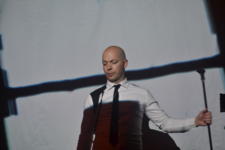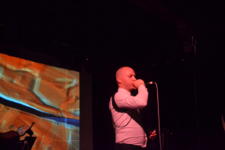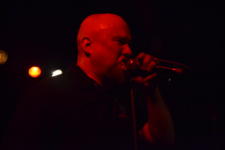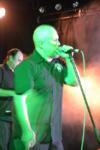 ---