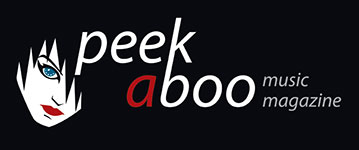 like this cd review
---
ASSEPTIC ROOM
Visceralofobia
Music
•
CD
Dark Electro
•
Industrial
[91/100]

Advoxya Records
04/11/2011, Didier PIETERS
---
"Falsas Palabras", real pain …
Release date: 2011.05.18.
Asseptic Room is a Madrilenian Electro / Industrial machine, crushing your bones, one after another, song after song. Threatening synths and a violent voice seize you by the throat, aggression is scattered all over the place, beat after beat is relentlessly pounding your head … The AR-train travels through a blackened, dark-beautiful landscape, crushing everything on its way to grey dust. Keywords? Control, balance, precision and efficiency mixed with very dark talent, mostly in Spanish! Sounds like? Suicide Commando I suppose.
[Newsflash…"The...Suicide…Sessions"…=…best…release…2011]
Asseptic Room is a one man project, Carlos.R(uiz) is THE MAN! "Visceralofobia" is AR's second CD. The first one, "Morbid Visions", was released in 2006 by DSPB. And there's more. Carlos was also involved in Dioxyde, together with Marco Calvo Mesa. The chemistry between them resulted in the release of "Torschlüsspanik" in 2002, on Dying Culture. I'm gone buy the whole lot and I strongly advise you to do the same! This is intense, ultra-brutal, deeply disturbing music, violently attacking all of your senses, what a rush … WHAT A RUSH !
ADVOXYA, we want MORE!
Didier PIETERS
04/11/2011
---
Valse woorden, echte pijn …
Release date: 18 mei 2011.
Asseptic Room is een Madrileense Electro / Industrial-machine die gestaag over je heen walst, zwaar en log. Dreigende synthesizers en een gewel(da)dige stem klauwen onophoudelijk naar je strot, agressie spat strak in het rond, beat na beat beukt genadeloos op je in … de AR-trein dendert door een zwartgeblakerd, donkermooi industrieel landschap, gewetenloos, alles op zijn pad vermalend tot grijs grind. Kernwoorden? Beheersing, dosering, precisie en efficiëntie gekoppeld aan diepzwart talent. Een Spaanstalige pletwals, neigend naar Suicide Commando, dat met de "The Suicide Sessions" overigens DE release van 2011 heeft afgeleverd!
Asseptic Room = Carlos.R(uiz). "Visceralofobia" is de tweede CD van AR. Voorganger "Morbid Visions" (DSPB) dateert van 2006. Carlos was ook de drijvende kracht achter het project Dioxyde, samen met Marco Calvo Mesa. Dat leverde in 2002 de CD "Torschlüsspanik" op (Dying Culture). Kopen zou ik zeggen, de hele hap! Dit is intense, ultra-brutale muziek die een aanslag pleegt op al je zinnen … Wat een roes, WAT EEN ROES!
ADVOXYA, WE WANT MORE!
Didier PIETERS
04/11/2011
---