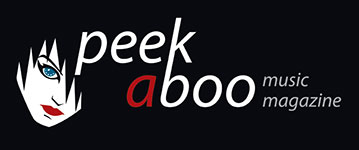 like this cd (ep) review
---
ASTARI NITE
Dreams Of Majesty
Music
•
CD (EP)
Gothic
•
Gothic Rock
[83/100]

Danse Macabre
07/10/2017, Jurgen BRAECKEVELT
---
Astari Nite brings us their new EP Dreams Of Majesty. A beautiful mix of rather classic new-wave melodies, more danceable gothic beats and a beautiful dose of melancholic rock. The EP was released by Cleopatra Records (United States) and Danse Macabre Records (Europe).
The EP opens with Lovesick. Quite an energetic track in which old school guitars play the first violin, backed by a clever bass, solid drums and contemporary synths. The Girl Who Tried, the first single on this EP, catapults us back in time to the late eighties. This song would have had the vrowd glide over the dancefloor in many ghastly, dark English clubs at that time but I suspect that today, these songs, because of how retro they sound, will also spur the dark people into motion.
Something more postpunk and mysterious synths trigger in Divination. The vocal line is great, the atmosphere is too "Somewhere deep in your heart, I know you feel the same...." a ballad but with plenty of balls.
The Witching Hour is the closing song of this EP. It does not take much to imagine that this brings us back to the Desintegration years of The Cure.
Astari Nite delivers a very good EP with Dreams Of Majesty. The vocal is not always as pure as it could be but the whole thing is still well executed.
Jurgen BRAECKEVELT
07/10/2017
---
Astari Nite brengt ons hun nieuwe EP Dreams Of Majesty. Een mooie mix van eerder klassieke new-wave melodieën, meer dansbare gothic beats en een mooie dosis melancholische rock. De EP is uitgebracht door Cleopatra Records (Verenigde Staten) en Danse Macabre Records (Europe) verschijnen.

Het EP opent met Lovesick. En eerder energieke track waarin old school gitaren de eerste viool spelen, geruggesteund door een snedige bass, stevige drums en hedendaagse synths. The Girl Who Tried, de eerste single uit deze EP, slingert ons terug in de tijd naar de late eighties. Deze song zou in menige groezelige, donkere Engelse club in die tijd het publiek wel over de dansvloer hebben laten glijden. Maar ik vermoed dat ook op vandaag, hier en nu deze songs, hoe retro hij ook klinkt, het donkere volk wel in beweging zal zetten.
Iets meer postpunk en mysterieuze synths trekken Divination op gang. De zanglijn is geweldig, de sfeer ook. Somewhere deep in your heart, I know you feel the same,.... ballad, maar met meer dan genoeg ballen.
The Witching Hour is de afsluiter van deze EP. Het heeft niet veel nodig om de idee te hebben dat dit ons terugbrengt naar de Desintegration-jaren van The Cure.
Astari Nite levert met Dreams Of Majesty een heel degelijke EP af. Vocaal is het niet steeds even zuiver, maar het geheel blijft meer dan overeind.
Jurgen BRAECKEVELT
07/10/2017
---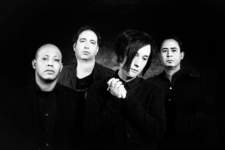 ---